Animal as actors in movies -There have been numerous films that have showcased an amazing animal '" human bonding, setting a great example for the society and humanity.
There have been many numbers of impressive movies that have been made both in Hollywood as well as in Bollywood.
The variety of subjects also has been in abundance, but even the film makers could not stay away from the animal love.
They decided and so gave some lovely animals the chance to take over the centre stage on the silver screen.
There have been numerous films that have showcased an amazing animal – human bonding, setting a great example for the society and humanity. These movies give a great message about the lovely animals which makes a difference in many people's life.
So we bring some of the special ones that are all time favourite movies based on animals.
Stuart Little
This is surely a must-watch movie which has been made to showcase an amazing bond that a human and an animal can have. A small rat that becomes such an important part of a human family is something unusual. And you cannot ignore the cute expressions by the little Stuart itself.
Garfield
Garfield is a famous cartoon character of a fat cat which will entertain you with all sarcasm and the pun. Garfield movie was based on the comic strip itself and it had a series of many anecdotes. In the movie, Garfield lives with its owner, Jon Arbuckle and passes most of its time in harassing Jon.
Dunston Checks-In
This movie is one of the classics of the old times that focuses on a monkey, named Dunston and family of two brothers and their father. It has a series of incidents that makes you laugh a lot but at the same time leaves you emotional with the bond that the family shares with the monkey. The main motive of the family in the movie is to set Dunston free from its master who is actually a shrewd smuggler.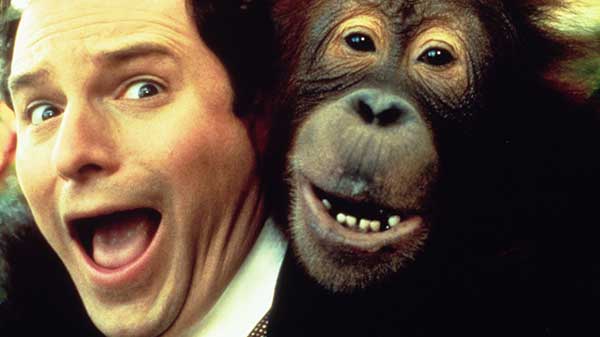 Beverly Hills Chihuahua
Beverly Hills Chihuahua is a movie that leaves you saying aww.. in the end with the lovely bonding of a Chihuahua and a German shepherd. Cloe, the Chihuahua is a pet of wealthy heiress of Beverly Hills. Unfortunately, Cloe is dognapped in Mexico and then the whole story revolves around the Chihuahua and the German shepherd who helps to rescue.
Halo
Halo is an Indian children's film which showcases a lovely bond between a little girl and her pet. It tells about the lost puppy named Halo and the girl Sasha who lost her mother during the childhood. Her life is completely changed when Sasha comes in her life and becomes an important part. But when Halo is lost, Sasha tries every possible way to get it back. This movie shows the innocence and the purity of the animal and human bond.
So, these are some of the movies that set an example of unconditional animal love that humans have towards them. If you have not watched anyone of them then watch them right away!
Happy watching!