Angela Nikolau – Selfie being the hottest obsession of the people right now, do all sorts of really crazy stuff to get the picture right. Some pout, some pose weird, some simply smile and the list goes on.
But for Angela Nikolau, it is different altogether.
Angela Nikolau is known to be the 'Craziest female photographer' who doesn't care about heights and poses for death-defining shots. People fear of just thinking about heights and this beautiful girl sits on to all of them.  We found this 23 years old girl's Instagram account with many such terrific pictures and interestingly the girl has a very good number of followers who just starve for those really adventurous pictures to be uploaded.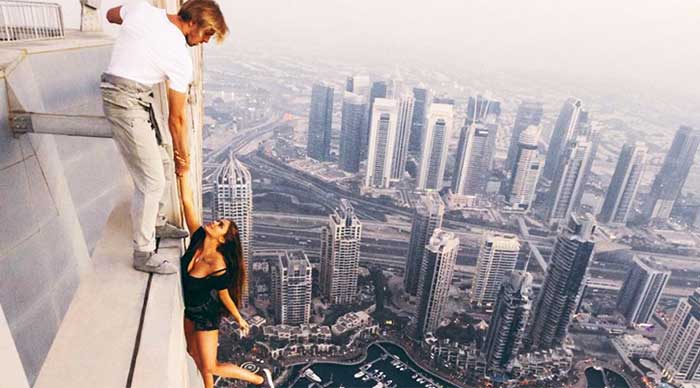 The girl and her partner have got on account on Instagram, and together they post those stunning pictures on all great heights. Seems like the girl doesn't give a damn about heights and seems to be like an absolute selfie freak. Isn't it folks!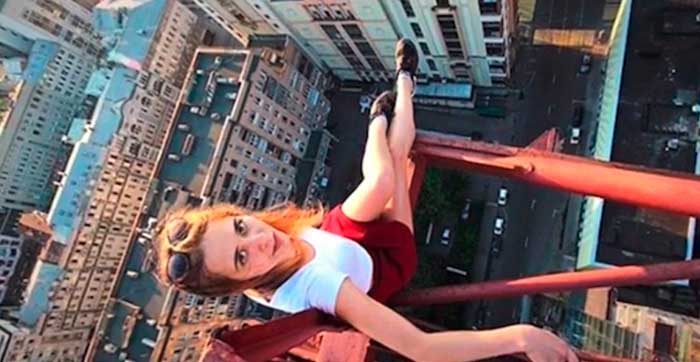 She captions her pictures very well, with all fancy words. In those terrific pictures, she seems to be posing absolutely fearlessly and with a lot of ease, on both bare-feet and on some super pointed heels. I see her be the 'Craziest selfie freak' ever!!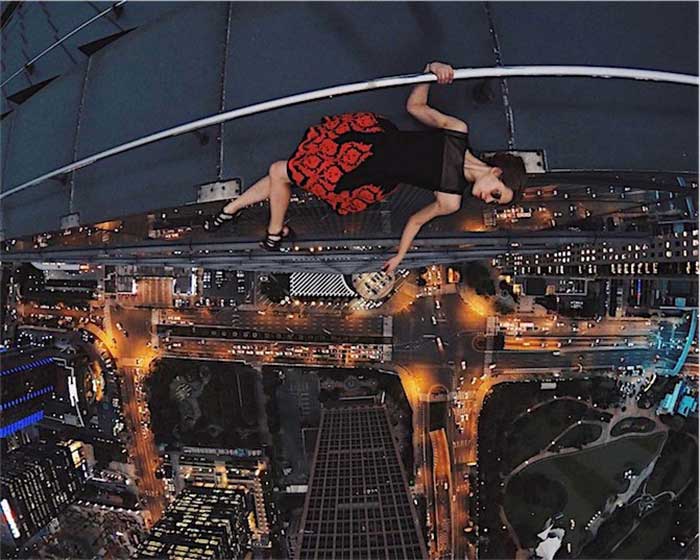 The brave girl. These are those pictures that she posed on great heights. She is seen with her favorite selfie stick in some pictures and in some simply posing, which means her partner captured them for her. Together they look like the craziest couple ever 😉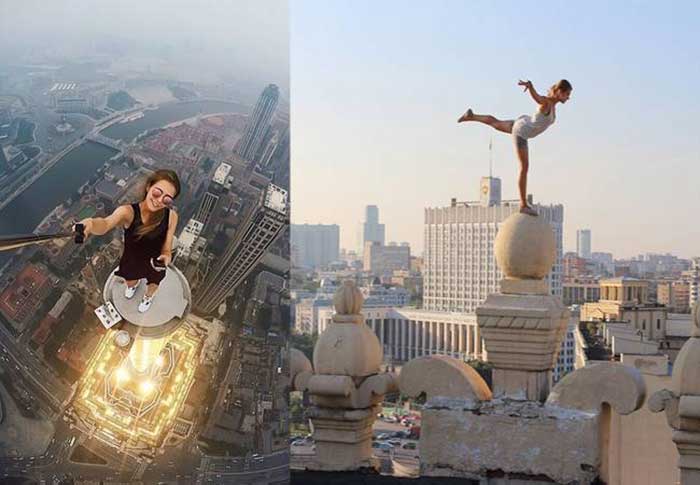 The girl of 23 years old along with her partner Ivan Beerkus has set to take the selfies to the next level. There could be no heights which she won't reach for her selfie obsession along with her selfie stick. She has her Instagram account brimmed with most risky selfies and pictures at the riskiest locations.