They say politics has numerous colors to it.
You never know when a politician takes a u-turn and the whole politics changes upside down. But then as we know, Karma is a bitch. What goes around comes around! In India IAS and IPS are ideal job profiles, as every parent dreams of their children becoming the one because according to them it is the best job to have.
But the present state actually expresses a totally different scenario.
There have been so many IAS and IPS officers who have fallen prey to the dirty politics. If we rewind a little bit, there have been many cases when these officers have suffered a lot. Some of them have even lost their lives in the name of encounters. Their only mistake was they raised voice against corruption and the system.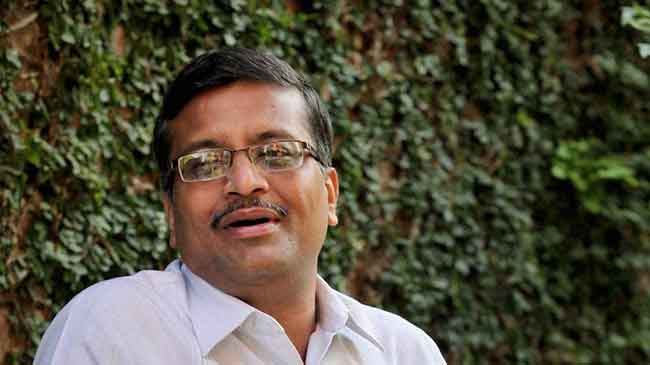 This time, the person is Ashok Khemka. Ashok Khemka came in the limelight when he took a strong action against Robert Vadra and cancelled the land deal of 3.5 acres in November 2012. The important thing is Robert Vadra is the son-in-law of the Congress President Sonia Gandhi and Congress Government was the ruling party at that time. This strong decision of Khemka was like a shout against corruption that is steeped in very deep in our country.
Well this time, Khemka has again fallen prey to another politician's action. Khemka was posted as a transport commissioner at the Transport Department of Haryana Department. While the Transport Minister of Haryana allowed the entry of overloaded trucks in the state, Khemka refused his order and in turn, had to face an immediate transfer. Now, Khemka is transferred to a low profile post of a Secretary in the Archeology and Museums Department. In his 24 years old career, he has been transferred for 45 times now. It's like every time he voices out against corruption, he has to pay for it.
The irony of the situation is, during the Robert Vadra case, BJP came forward to take a stand for him but now when this all happened under the BJP government itself, there can be number of questions raised against the politicians and their corrupt ideas. Seems like, every time an officer tries to do something good for the country their voice and actions are muffled by the hands of the corrupt politicians.
Khemka also tweeted his reaction on the social networking site raising a question against the system.
Tried hard to address corruption and bring reforms in Transport despite severe limitations and entrenched interests. Moment is truly painful

— Ashok Khemka (@AshokKhemka_IAS) April 1, 2015
We would like to ask the government that until when the bureaucrats, who abide to serve the nation at the grass root level will be the mere puppets of the politicians and their dirty politics?