16th December the black day – 16th December has been known as an eventful day in history for innumerable reasons but will it now be known as an ill-fated day, killing people and shaming humanity?
The Ahadith regarding the Sufyaani specify that he…will be such a tyrant that he will kill the children and rip out the bellies of women. The Sufyaani will murder those from the household of the Prophet and will rule over Syria…
This quatrain from Nostradamus' prophecies, if not for the war in Syria, can be clearly associated with the recent Peshawar attack killing hundreds of children and injuring several others.
According to reports, the massacre of 141 people, 132 of them being children in an army school in Pakistan, took place on December 16th.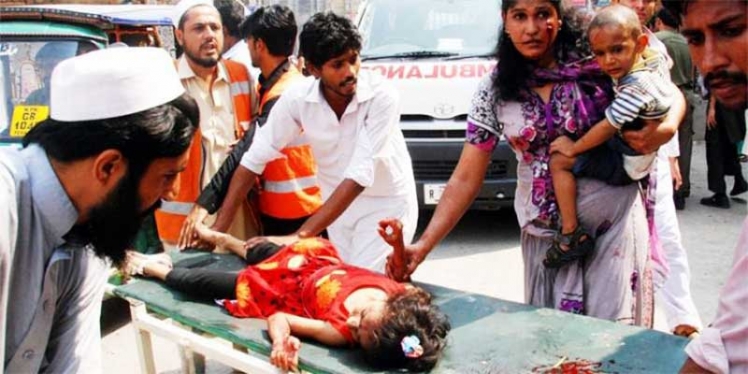 Does this remind you of the movie December 16 which is again based on the lines of a terrorist attack in New Delhi with a nuclear bomb on 16 December, exactly 30 years following Pakistan's surrender at the end of Indo-Pakistani War of 1971?
This day marked the end of the war between India and Pakistan when Pakistani Armed Forces signed the Instrument of Surrender in Dhaka, leading to the liberation of what we now know as Bangladesh (earlier known as East Pakistan).
History bears a testament to how eventful December 16th has been. Countless events, both good and bad, related to politics, sports and world developments have taken place on this very day, December 16th.
While Charlie Chaplin began his film career at merely 150 dollars a week in 1913, German battleships bombarded the English ports of Hartlepool and Scarborough during World War I, on this very day a year later. December 16, 1942 also witnessed German dictator, Hitler ordering for a combat against partisans in Russia and Balkan while, on the other hand, it recorded the first successful satellite landing on Venus by the USSR or Soviet Union in 1970.
The nuclear tests and bombs seem to have an inseparable connection with December 16th as both US and USSR experimented with nuclear bombs at Nevada test site and Eastern Kazakh respectively in 1974. The Iraq disarmament crisis called Operation Desert Fox saw both US and UK bombing Iraq that lasted four days starting from 16th December, 1998.
The republic of Kazakhstan got its independence on this eventful day in 1991 while 7 years later we saw four people killed in Fiji due to the Cyclone Evan.
16th December 2012 will be recorded in history for both victory and shame. While Corinthians defeated Chelsea at 1-0 and won the FIFA Club World Cup, a 23-year-old girl was gang-raped in a moving bus in Delhi that sparked much outrage both at home and at the global level, and will always be etched in the minds of the Indians as an ill-fated day since the brutal incident, as it ripped off humanity of all its clothes and left it naked to be shamed and humiliated.
History repeated itself with the same savagery as 16th December 2014 marked the day of cold-blooded murder of school children in Pakistan.
Wonder what this day and number has in store for us for the future as 16th century philosopher, Nostradamus' famous prophecy of a war between India and Pakistan in 2016 comes to our minds and the year draws close!