"Shalmali Kholgade Without Make-up"
Shalmali Kholgade is one of the talented playback singers of India. Her famous songs like "Pareshaan", "Balam Pichkari", "Baby KO Bass Pasand Hai", "Daaru Desi", "Besharmi Ki Height", "Aga Bai", "D Se Dance", "Nach Meri Jaan" and many more are the must-ones in everybody's playlist. She is absolutely remarkable with the work she experiments and that's the main reason why she is world-wide famous and successful too.
Apart from her singing talent, Shalmali also made her film debut in the 2009 Indian Marathi-Konkani film called "Tu Maza Jeev". Recently, her new music video "Aye" has garnered a lot of attention and is everyone's recent favorite as well.
Well, talking about her beauty, Shalmali is undeniably gorgeous and she never fails to impress her fans with her fashion choices as well.
She is quite active on social media platform too. Recently, we stumbled upon her Instagram account and we saw that Shalmali is not at-all afraid to show her natural beauty. Yes, she has posted several Selfies without make-up and one has to admit that she is absolutely stunning in her no make-up look too.
So, here is Shalmali Kholgade without make-up.
Isn't she lovely without make-up?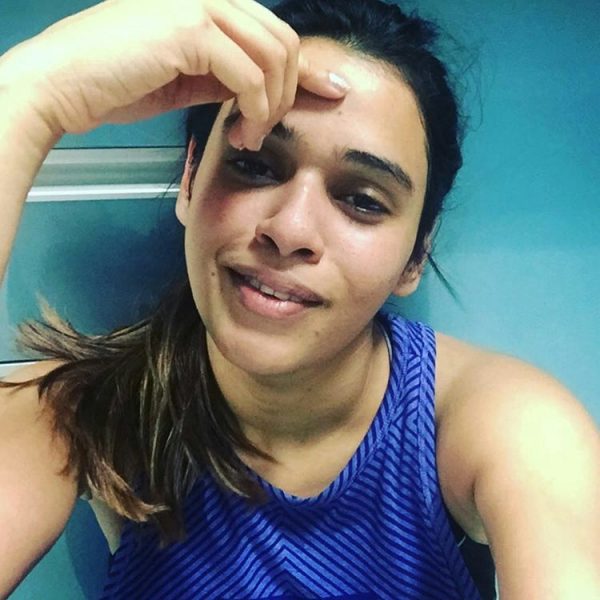 No doubt, Shalmali's protein shake mustache is suiting her 😉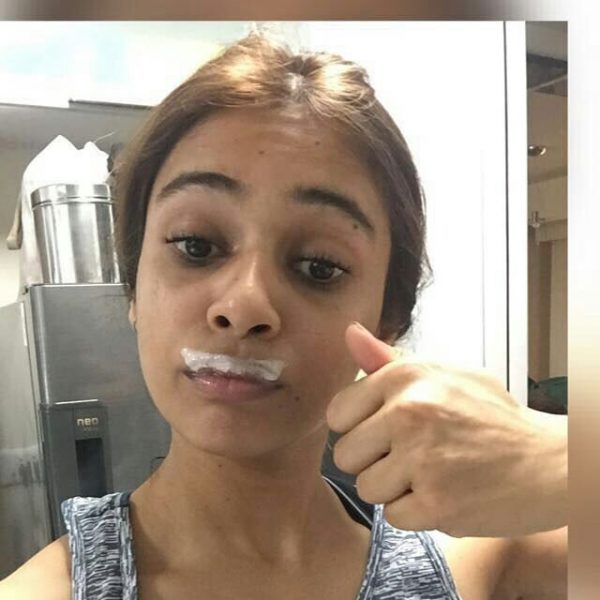 The gym suit undeniably makes her look amazing, right?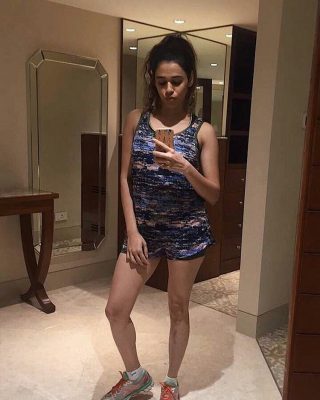 …And her teeth-smile is absolutely infectious, agree? Well, the crochet pouch is just so cute.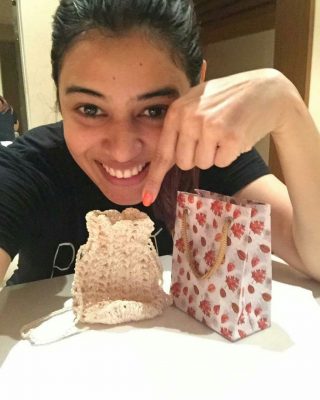 Whoa! I bet you didn't know that she has 4 black til on her face. Thanks to her no make-up look 😉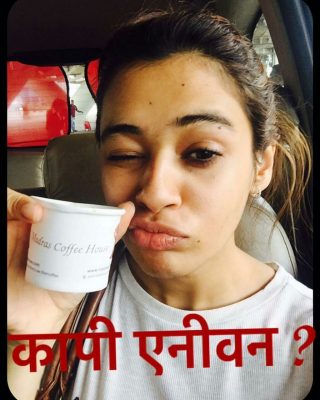 Alright, Shalmali amazingly rocks the red hair trendy look, agree?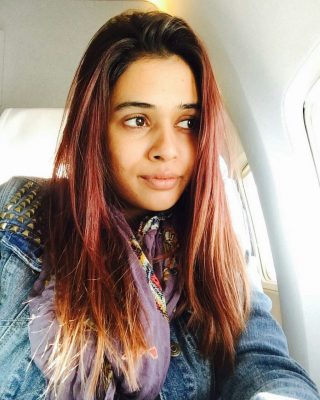 Hahahaha! In Shalmali's words this one is the "Tomato look post training" 😉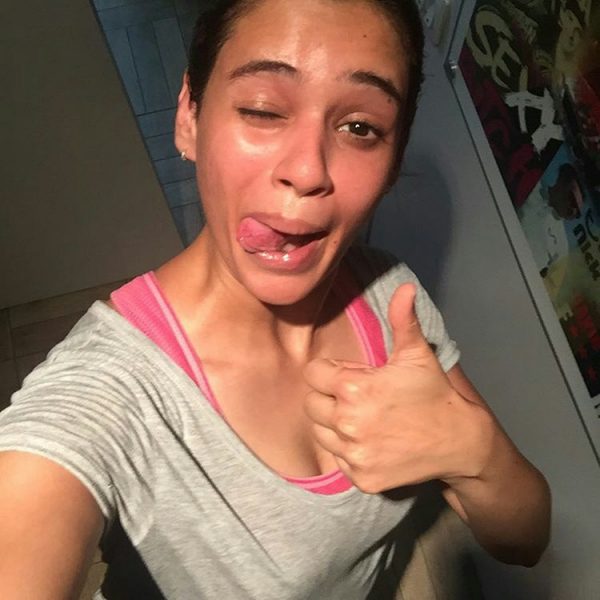 So, what do you think about Shalmali Kholgade without make-up? Isn't she just gorgeous? Let us know your thoughts in the comment section below.