A few decades back, we were dependent on trainers & professionals to teach us the basics of personal grooming. However, with the advent of wearable devices, we can now easily track, analyze, and improve on our appearance.
From fitness trackers to smartwatches, there are ample wearable gadgets that assist us in pursuing our daily activities.
For the fashion & beauty conscious brigade, there are various wearable devices that help them in keeping a track of what to eat, how to move, protect their skin, remain fit, and much more.
In short, these gadgets play the role of an ultimate personal grooming coach and cater to the different facets for improving one's personality. Below is an insight on gadgets that provide easy & effective tips for enhancing one's appearance:
TechnoGym's Google Glass Controlled Treadmill
Showcased at CES 2014, this Google Glass-controlled Treadmill from Technogym enables users to video chat with a trainer. Further, the treadmill also accepts voice commands and displays running statistics.
Lumo Lift
For those who have a habit of slouching, the Lumo Lift, a small device that clasps to an undershirt, reminds the user to stand up straight and improve the posture. Available in a variety of colors, this wearable detects the body's positioning and starts vibrating to prompt the user to adjust his/her stance.
FitBug Orb
Designed to perform the role of a personal trainer, the FitBug Orb is an activity, sleep, & fitness tracker that provides users with an array of information such as total steps taken, aerobic steps taken, hours slept, calories burnt, and more. This digital coach aims to make people fitter and feel healthier & happier.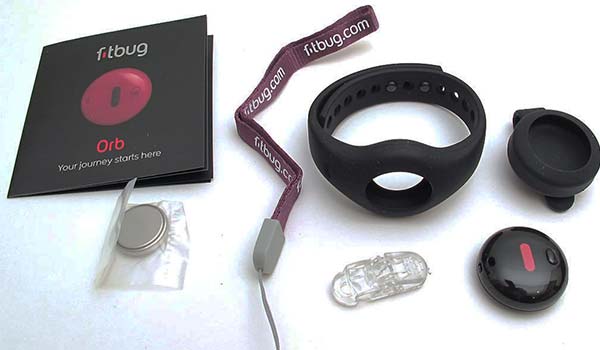 June Bracelet
For all those pretty ladies, who wish to keep their skin young & healthy, there is the gorgeous June Bracelet which monitors UV intensity and keeps a tab on daily habits. It also renders valuable advice on how women can take better care of their skin. Available in gold, platinum, and gunmetal, this wristband flaunts a jewel that syncs with an iOS device. It calculates the maximum sun exposure for a specific type of skin, reminds users when the skin has already had over-exposure to the sun, and displays information on the impact on the skin throughout the day.
E-Trace for Ballet
Learning to dance is one of the best ways to enhance one's personality. With dance forms such as ballet, one can practice to portray oneself with grace & elegance. What's more, with the E-Trace, one can also track dance movements which may help in improving one's performance. This small device attaches to a ballerina's shoe and records the movement & pressure of the user's feet. It then sends signals to an electronic device to transform the movements into digital renderings in the form of paintings.
With such wearable gadgets around, one need not invest in hiring a personality development trainer. The icing on the cake is that with these devices, one can track his/her movements 24×7 and can also analyze the data for further improvement.