Smart Pulse M9010 smartwatch is the latest offering from the house of Spice. In fact, it is the first device in the country which enables customers to perform all the primary functions of a phone.
We have heard about smartwatches performing tasks, such as, calculations, game-playing, translations, mobile apps, FM radio, and more.
However, domestic phone manufacturer, Spice, wishes to stay ahead in the game, by luring its customers with its leading-edge products. It now aspires to take the industry by storm, with its new Smart Pulse M9010 smartwatch, a dual-SIM enabled wearable device, which enables users to make & receive calls, read & write messages, as well as browse the internet.
Spice is the first among domestic players to launch a smartwatch with SIM, and the tech company hopes that the new entrant is likely to spur demand for its overall sales too. Its ground-breaking dual-SIM support, voice-calling feature, bluetooth pairability, and trendy wristbands are bound to grab eyeballs!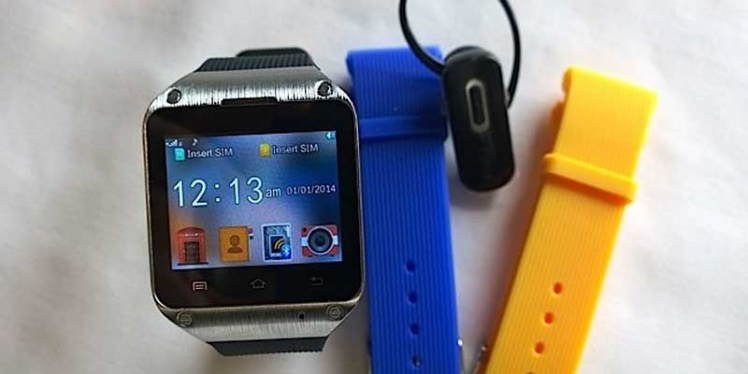 Here's all the information you want to know about this smashing new Spice Smart Pulse Smartwatch:
1). The Smart Pulse M9010 smartwatch offers 2G dual-SIM functionality and runs the company's native Java-based OS.
2). It sports a 1.5-inch touchscreen with a 240×320 pixels resolution.
3). When paired with an Android smartphone via bluetooth, it allows users to access phone functions, such as, calling, messaging, listening to music, remote camera capture, and viewing social media notifications.
4). A 420 mAh battery gets things up and running, promising to deliver up to 180 minutes of talk time and 2 days of standby time.
5). On the storage front, users can avail up to 8 GB of expandable storage via a MicroSD card.
6). It houses a digital 1.3 MP camera for clicking images.
7). Available in Black and Blue color, the device measures 41.7×53.7×13.6 mm.
8). On purchase of the device, the manufacturer offers free goodies in the form of a free Bluetooth headset and two different colored interchangeable wrist bands.
9). The company also provides a Bluetooth notifier app on its website, which once downloaded on the phone, lets the user to pair the phone with the smartwatch.
10). Other features of Spice Smart Pulse M9010 include audio & video player, FM Radio, and support for Hindi & English languages.
11). The price of Spice Smart Pulse M9010 is around INR 5,000. The company has partnered with popular online selling web portal, Homeshop, to launch the device at an attractive price of INR 3,999, post 11th of July.
Loaded with some outstanding and one-of-its-kinds specs, the smartwatch may become an instant hit. Here's wishing Spice all the best, so that it succeeds in its aim of intriguing and entertaining customers with its product innovations!