Samsung Note 8 – According to Reuters, One of the mobile giants Samsung has almost set up its plan to release their latest model in Note series.
The release is planned by the end of August, maybe in the last week of August.
Here is some information about Samsung Note 8 and this information shows that it may give a tough competition to iPhone.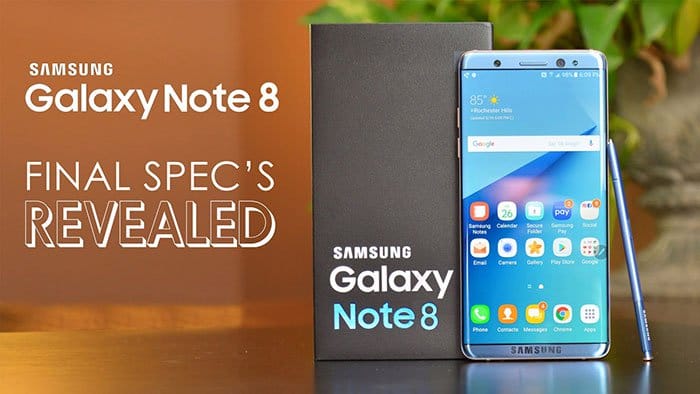 The design of this new note model Samsung Note 8 is going to very much similar to that of the Samsung Galaxy 8. But the size of Note is going to be bigger. It is going to be 6.2 inches
The specifications of this Note 8 are going to be top notch as there have planned it really well.
Just like OnePlus 5 and iPhone 7, this phone also may have dual camera. This is going to be one of the best specifications of this model.
The screen is going to be a stretched screen. That means, the entire front of the mobile is going to be your screen, yes a bigger screen.
One of the most successful products of Samsung is Note series and this model is very important for them. They have already recalled the Samsung Galaxy Note 7 after it was released in the market. They have never released or launched it again in the market, at least not in India. The problem was with the battery. So, Samsung Note 8 plays a very important role for their business.
The front and back of this new Samsung Note 8 may come with glass which is going to be another amazing specification about this new smart phone.
Advanced pressure-sensitive technology has been used for its screen which is similar to the Force Touch of iPhone.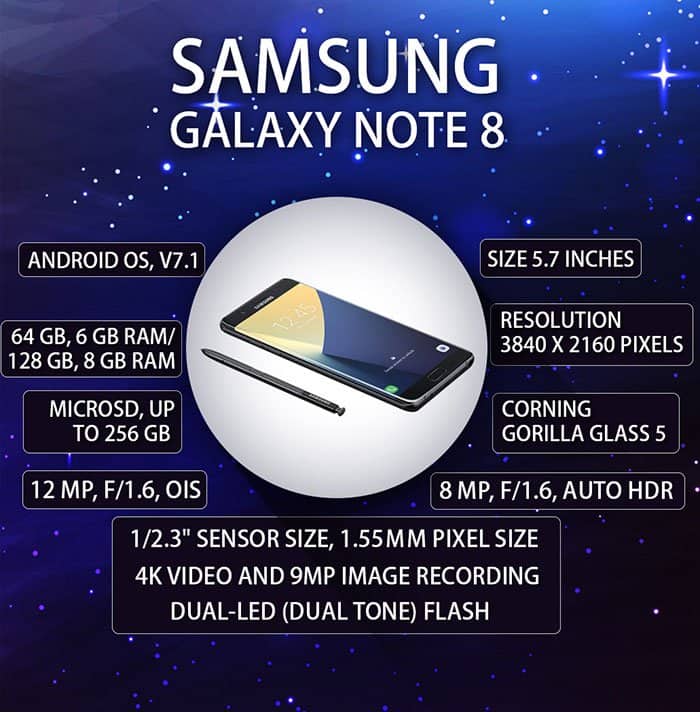 These features of Samsung Note 8 are definitely giving a hint that it is going to be one of the best phones from Samsung and for this year as well. So, as long as you are willing to pay whooping amount you can consider buying this amazing phone.