The Yu Yureka, Micromax's latest offering running cyanogenmod is up for sale on Amazon. Here we look at its pros and cons in a brief review.
Micromax has recently been crowned India's second-largest domestic smartphone vendor,which offers an array of phones and tablets to choose from in the Android segment.
It has now reached the point where loyalists of flagship brands like Samsung, HTC and Sony are thinking of taking the plunge and buying a Micromax device due to lower costs and similar specifications.
Due to its ever-increasing popularity, Micromax has decided to try some bold moves and has introduced a new subsidiary company called Yu Televentures which is totally a youth oriented flagship device company.
It is meant to target tech-savvy and budget conscious buyers who want to experience something different apart from the regular brands' offerings. The recent resurgence of Xiaomi and Motorola in the previous year with similar phones has hit sales of Micromax but it isn't bowing down to pressure from the 'online only' and 'e-commerce exclusive' devices from these companies. Micromax has also decided to butt heads with these brands and decided to go the online way, without setting up a distribution and retail channel for their latest brand offering called the 'Yu'. Its first smartphone, the Yu Yureka, is up for sale exclusively on Amazon for registered customers.
However, we feel that this strategy of exclusively selling online via impromptu flash sales is irking customers and won't last long. Don't forget the Xiaomi Redmi Note 4G is also up for a similar sale currently.
Let's have a quick look at the Yu Yureka:
Design:
Design wise, the Yu looks nothing like a Micromax device. It doesn't even mention its parent company's initials anywhere! Look wise it is better than the Xiaomi Redmi Note 4g and is lighter to hold too. It has a Moonstone Grey finish to it and a soft rubber finish graces the back panel. The 5.5 inch display is sleek and the entire device is ergonomically appreciable.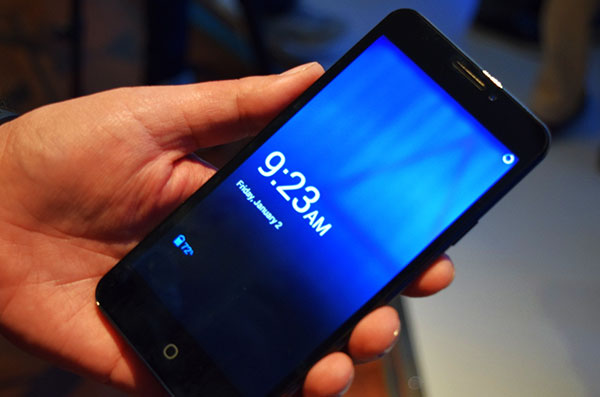 Specifications:
It houses a whopping 5.5-inch 720p display with Corning's tested Gorilla Glass 3 protection, CyanogenMod OS(custom ROM), a QualcommSnapdragon 615 Octa-core 64-bit processor clocking at 1.5GHz, ample 2GB of RAM, 2500 mAh battery and a whopping 16GB of internal storage and a regular microSD card slot.What more could you get in 9000 bucks! It has a 13 MP rear camera that shoots videos in full 1080p and a 5 MP front camera shooting videos in 720p.
The primary SIM card slot supports dual-mode 4G LTE connectivity.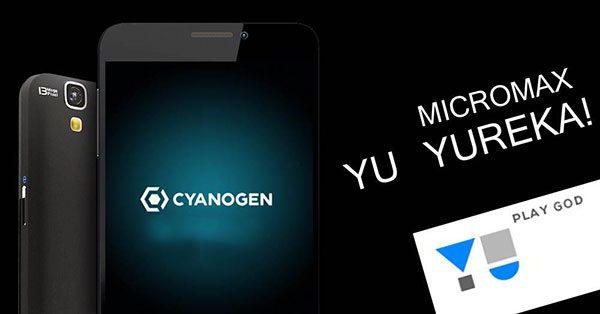 Performance:
We were astounded with its performance. The IPS display works well under varied viewing angles. Colour reproduction has a little contrast, but works well under sunlight. The processor – RAM combo ran about 40 apps in the background without a hassle.
However, like most Micromax phones, the camera is disappointing. The pictures are washed out outdoors and indoors they are too grainy. Older phones with 5MP cameras work better than this one. The front camera was decent.
The only thing worth appreciating is the Cyanogen OS; it works like a charm. Yu is currently the only smartphone brand that can officially sell smartphones running Cyanogen OS in India. Themes, fonts, icons, boot animations, everything can be customized.
The 2500 mAh battery lasts an entire day with heavy Wi-Fi and 3G usage. However, due to non-availability of 4G LTE in the city we were unable to test that area.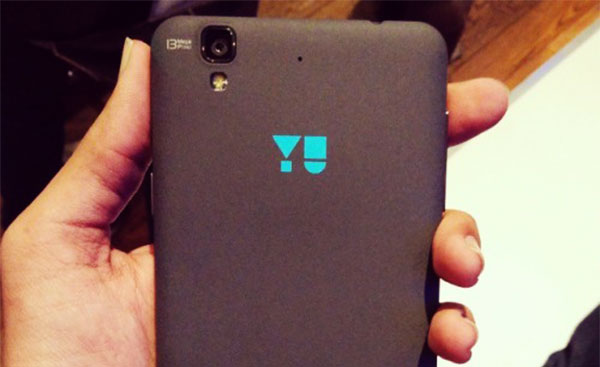 We highly recommend this phone if your budget is exactly INR 9,000. You get most of the features of a sub-INR 20000 flagship brand in this phone.
Plus, people new to custom ROMS get to taste the flavour of CyanogenMod. Grab your device now since only 10,000 units are up for sale on Amazon.