HP ElitePad 1000 G2 is certainly a better model than its previous version ElitePad 900 with a better processor at its helm, with larger RAM, bigger screen with a better resolution, even though the dimensions have not changed much.
Planning to buy a tablet with a robust build, better battery life, faster processing and decent screen size but that can be used as a perfect business tool?
HP has brought you a reliable solution that is compatible with the Windows software on your personal computers and office desktops. Now you can stream content over Wi-Fi and watch movies relentlessly as the battery back-up of this unit is surprisingly good. 8-10 hours is a good average time the HP ElitePad 1000 G2 can work on persistently.
The ElitePad is a tab that means business, working with 64-bit Intel Atom Processor, Windows 8.1 Operating System and having got the Military standard (MIL-STD 810 G) testing approval, thus being a prospective contender for business-oriented slate worldwide.
Weighing at 1.5 pounds with the side dimensions being 9.2 mm, HP ElitePad 1000 is neither sleek nor light in your palms, but is a good combination to build up a solid structure. The screen is 10.1 inch with a high resolution display of 1900 X 1200 pixels (full HD) and Gorilla Glass 3 cover. Viewing long lists, web pages and documents could have never been more compact, easy and crisp. However, navigating icons on the desktop and increasing the font size is difficult at this screen resolution.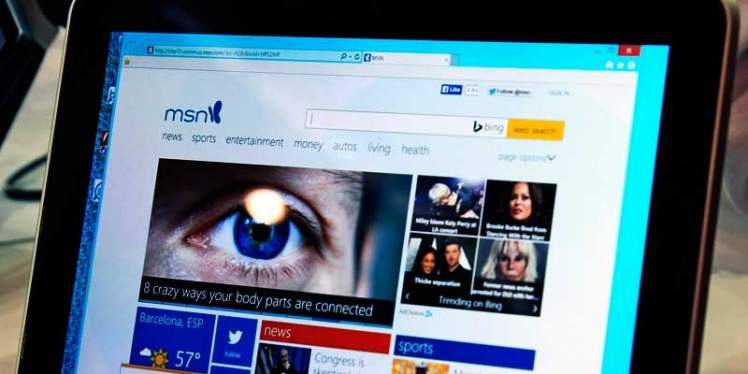 While a whopping 8 megapixels camera with LED flash makes for a good picture experience, arranging video calls and live meetings could have never been easier and better with a 2.1 megapixel 1080 HD camera.
The processor provides for a good speed for Web browsing, processing word documents and other heavy files. Playing videos, clicking pictures and displaying bigger size photos becomes much more fun with an Intel Atom Z3795 CPU and 4 GB SDRAM, especially as you can multitask effortlessly.
The tablet is responsive enough for typing documents along with watching pictures on Flickr, while operating on Google Play simultaneously. Full HD videos on YouTube can be played smoothly on this tablet though scrolling and navigating through heavy word documents alongside can be a bit of a hassle.
Holding the screen at different angles does not make pictures dull. In fact, the pictures still display full colour and definition. However, the sun can cause you to have an unclear impression of the picture with the screen being too glossy, although HP has tried to eliminate the gap between Gorilla Glass and the screen, reducing reflectivity issues.
The front-facing camera is associated with HD audio and DTS sound for that indomitable sound and chatting experience, especially with the digital dual-array microphones. The internal storage is up to 128 GB with an external storage facility of a microSD card slot as well as an HP External Optical Drive.
The HP unit known for its reliability and credibility has a Trusted Platform Module (TPM) which is an essential component for providing security to all your data, enabling you to do high-end business work. HP client security with Credential Manager and Password Manager can come to your aid as you access Windows 8.1 Pro 64, Office Home or Student 2013. You can access all your social networks with only your Password Manager Password.
Your data is safe and secure with this device with Absolute Data Protect, Device Access Manager with 'Just in Time Authentication', TPM 1.2, Microsoft Defender and HP Trust Circles Standard. HP also goes the extra mile with NFC chip for added security. You can now establish radio communication with smartphones and similar devices by bringing them into proximity, at a distance of about 10 cm or less.
The device comes along with a handy PDF Complete Software Corporate Edition, an HP ePrint driver, HP wireless Hotspot and HP Mobile Connect. You can have Wi-Fi hotspot anywhere with Qualcomm Gobi 4G LTE connectivity, if you opt to buy a wireless data model.
HP also includes several apps such as Box for cloud storage, Netflix as well as Amazon Kindle for e-book reading experience.
The device is all the more compact and user-friendly with all its accessories specifically built for the gadget: security jacket, expansion jacket with optional Jacket Battery, Productivity Jacket, Bluetooth Keyboard and Slim Bluetooth Mouse.
The most noted drawback of the device is that plugging a USB device can be tough as it needs you to have a specialised USB adapter to fit into HP's dock connector mounted at the bottom. Unlike ElitePad 900, this device supports USB 3.0 but still can be a problem for businesses needing data transfer and USB access.
The HP ElitePad 1000 G2 is meant for pure business and not for friends and family who want to play around with the apps. The tablet is expected to cost between 739 US dollars for Windows 8.1 64 to 1009 US dollars for Windows 8.1 Pro, while accessories are priced separately.