Camera substitute gadgets – Today, we have a couple of impressive & fascinating devices that serve as perfect substitutes of the age-old camera.
We are all aware that with the advent of smartphones & tablets, the conventional cameras started losing ground.
Today, most of us have a camera embedded in our handset, be it a feature phone or a high-specced smartphone, and now we don't even feel the need of carrying a separate shooter.
Moreover, our computers & laptops also come loaded with webcams for taking selfies, video-chatting, or video recording. However, for capturing those perfect moments, now we need not waste our time in taking out phones from our pockets or bags.
There are a handful of wearable camera devices that can click photos in a jiffy, thus allowing the user to completely ignore the thought of buying a digital camera:
Google Glass
This eyewear masterpiece enables users to perform the functions on a smartphone in a hands-free environment. The Google Glass brings on-board a 5 MP camera that is adept at snapping 720p HD photos & videos. How does it work? One can either press the hardware button on top, or can simply speak out the command ''OK Glass, Take a Picture.''
Memoto
Also known as spy camera, this miniature wearable shooter captures an image once in every thirty seconds. Offering compatibility with Android & iOS, Memoto clips on to the user's clothing and is capable of taking high-quality 5 MP pictures. This gadget comes in handy for all those times when one would like to click memorable pictures of a special occasion or to keep a watch on the activities of a child.
Neptune Pine & Samsung Galaxy Gear
This recently launched smartwatch is a mammoth watch and is different from its rival smartwatches in a variety of ways. While others work in tandem with a smartphone, this gadget is a full-fledged Android phone. Along with processor & RAM, the device comes loaded with a 5 MP camera for clicking images, a unique feature only found in two other top-notch smartwatches which include Samsung Galaxy Gear, and Omate. The Samsung Galaxy Gear sports a 1.9 MP BSI sensor shooter.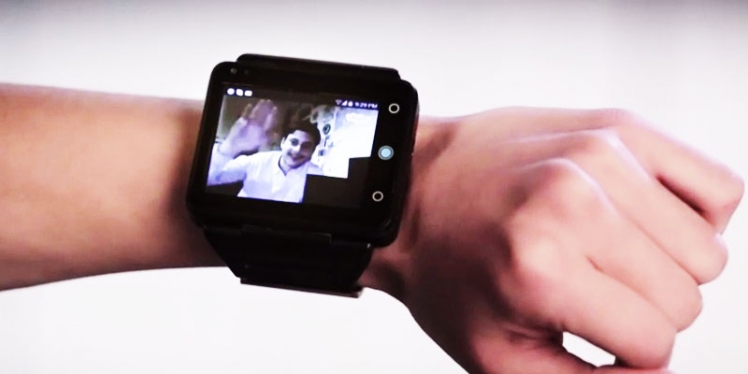 GoPro
A boon for adventure enthusiasts, GoPro is a water and dust-resistant snapper that the user may wear on the wrist, over a helmet, or probably around the waist. This gadget is particularly useful when one travels on a rugged terrain and finds it difficult to manage to click images via smartphone or camera.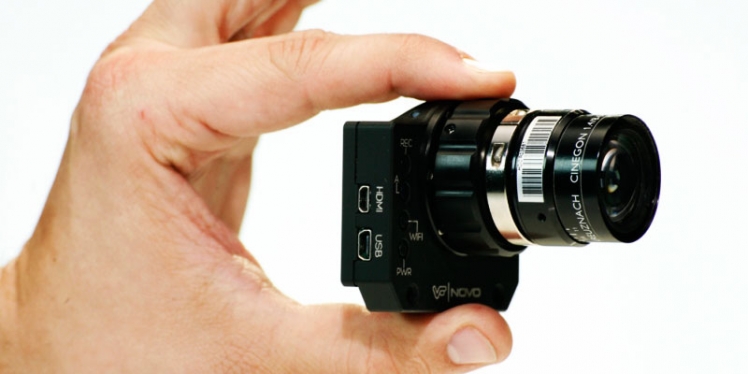 Considering the rapid progress in technology, it seems that the traditional film/digital cameras will soon become a thing of the past.
We are confident that technology will definitely lure us with some more trendy gadgets that will diminish further in size and enhance in specs, and provide us with crazy ways of capturing the most memorable moments of our life!