Best selling gaming consoles in India – If you are a die hard gamer and have played more video games than cricket, you would surely know the excitement and feeling when a new gaming consoles in launched in the market!
If you are a die hard gamer and have played more video games than cricket, you would surely know the excitement and feeling when a new gaming consoles in launched in the market!
Unfortunately, the launch of gaming consoles is not as frequent as that of smartphones, tablets or laptops and only one or two new gamepads are available in a market in a certain year.
Games are not only biggest stress relievers but they can actually be helpful in increasing your concentration and focus. You also get to learn to be patient as you keep playing several levels one after the other and get defeated many-a-times.
So we list down some of the top-selling and affordable gaming consoles for you:
Sony Playstation 4(PS4)
This is one of the best available gaming consoles in India, and had been very successful in US at the very moment it got launched. This device got launched last year in India and while the initial units were sold in few hours on January 6, by now the sale has crossed 18.5 million mark, 5 million more than the number sold by October 2014. Sony has also claimed that 10.9 million people have already subscribed for Playstation Plus, that will allow them to use free digital games each month and play online too, again 3 million up in number from October last year.
The impressive features of this gadget are a 8 GB memory, a single-chip processor with eight-core AMD Jaguar CPU. It also consists of an in-built 6x Blu ray drive, 8X DVD Read-only, 500 GB Hard Disk Drive, a DualShock 4 Controller, AMD Radeon based GPU, two USB 3.0, one HDMI out facility, one AUX and one Ethernet port. The console also has connectivity features with Wi-Fi and Bluetooth 2.1 EDR. The interface is such that all the games can be viewed on a horizontal bar. The console includes different categories of games such as the military shooting games to sports activities to adventures like 'Killzone: Shadow Fall' and 'Drive Club.'
In India, this console is estimated to cost Rupees 39,990. It is also available in all the major online portals.
Sony Playstation 3
One of the most popular and most-used playstations in India, this console comprises of a 256 MB main RAM and 256 MB Virtual RAM and is readily available with both a Flash Memory of 12 GB and 500 GB HDD. It also has two USB 2.0 ports, one port for HDMI out cable and one Ethernet port. The console is heavily packed with features as it can support 1080p, 1080i, 720p, 480i, 480p, 576i and 576p resolution images. There is one AV Multi Out and one digital optical connector. The gadget can read 2X BD-ROM, 8X-DVD ROM and even 24x CD-ROM.
Sony has evolved much since the time it used to manufacture only TVs and though the company has been in loss for five long years owing to lesser sale of TVs and smartphones, the company has now merged with Xperia for its smartphone range and done much in the manufacturing and marketing of gaming device.
The price ranges from Rs. 16,990 for 12 GB to Rs. 22,900 for 500GB device.
Sony Playstation Vita
Sony again rules the gaming scene with its playstation vita that is not only a ten on ten in its curvy looks, but also has attractive features. A handheld gamepad, this product by Sony is one that is most favoured by gamers on-the-go. The 5-inch front touchscreen device has a multi touch pad and is curvy yet lightweight with 182 X 18.6 X 83.5 mm in dimensions. ARM Cortex 4-core CPU is powerful enough for playing those fast-paced games. The main RAM is 512 MB while the virtual RAM is 128 MB. The front and rear camera have 640 X 480 resolution and there are built-in speakers and microphone as well as in-built GPS for models with 3G and Wi-Fi connectivity. The console is almost like a smartphone with a slot for PlayStation, Memory Card and SIM Card, again for the 3G and Wi-Fi models. It consists of a 2210mAh in-built Lithium-ion battery and supports photos, videos and music too.
It would cost you Rupees 16,990 approximately.
Microsoft X Box One Kinect
Launched on September 23, 2014, this gaming console has since known to be an all-in-one entertainment system. With web features, recording and streaming gameplay functions, and ability to connect with a set-top-box to watch satellite or cable TV and voice control features, this is a sure shot best-seller. A 500 GB hard drive, a BluRay player and in-built Wi-Fi are some of the salient features of this device. New members of Microsoft gamepad will get an access to a 14-day trial of Xbox Live Gold. You can control gestures, controller paring, biometric sign-in, Skype video calls, scan QR codes and connect to Kinect games such as 'Kinect Sports Rivals', 'Dead rising 3' and 'Project Spark'. 'Forza Horizon 2' and 'Halo: The Masterchief Collection' are some other popular games that this gadget brings along.
It is priced at Rs. 45,990 in India.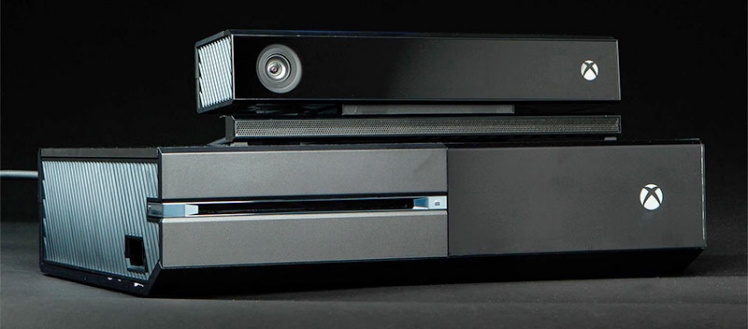 Microsoft X Box 360
This is one of the most popular gaming consoles in India and is known for its Kinect sensor, wireless controller, 512 MB RAM and 10 MB of eDRAM. The gamepad comes with a triple-core IBM designed Xenon CPU and is available in 20, 60, 120, 250 and 320 GB Hard Disk varieties.
The pricing varies from Rupees 15,990 for 4GB console to Rs. 24,990 for 250 GB console.
Others like Nintendo 3DS, Archos Gamepad, etc. are doing well in the market with features like 3D depth slider, stylus and motion controls as in Nintendo 3DS and a 7 inch capacitive touch screen with expandable memory up to 64 GB in Archos. Nintendo Wii sales, on the other hand have been much impacted and hence, the company is coming with low-budget gaming consoles with high-end features this year for those who have a knack for gaming but cannot afford high-priced models.
So are you in for a game? Oh! I bet yes! Well, why not tell us your personal favourites first?