Sexual Assault no longer boils the blood of people here in India because it has become one of the most common deeds here.
Not only women but men too fall trap to these Sexual Assault.
A lot of people from the Bollywood industry shared their traumatizing experiences when they were sexually assaulted. Some of them are hard to believe but the hardest to believe is what happened with Sonam Kapoor.
In an interview with Rajeev Masand, Sonam revealed the feeling she had when she was sexually assaulted as a child. This is what she said: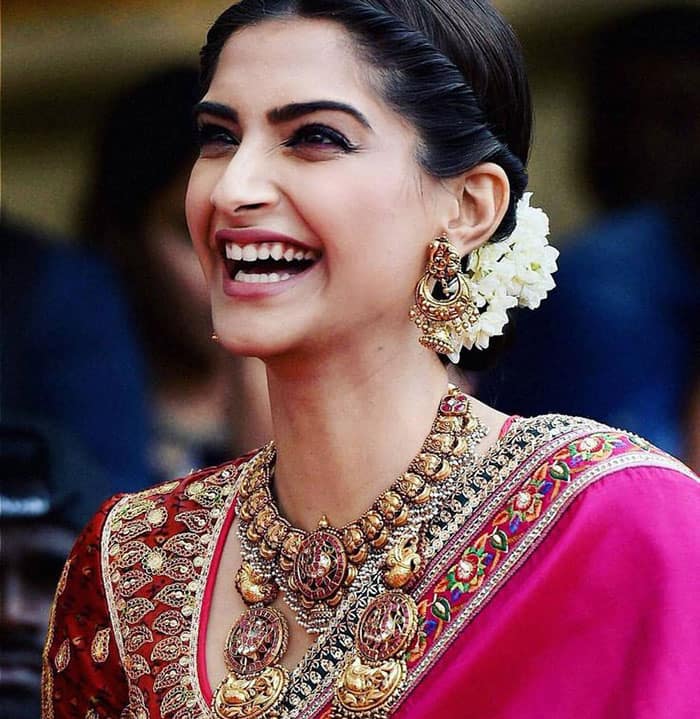 "I was a teenager when this incident happened with me. There was this friend of mine who invited me on her birthday for the movies. All of my girl-gang went to the movies. During the interval me and my friends decided to get something from the food counter and as I stood up to take food and reached the staircase somebody grabbed my boobs. I couldn't understand who it was as there was a lot of crowd there at that spot. I was really traumatized and told my friends that suddenly I was not feeling well and needed to get home. I was unable to talk to anyone about this not even my parents. It was after few years that I told my parents about what all happened to which they replied that it was not my fault and I shouldn't have felt guilty about the entire episode. Not that they could have found the guy and all but only because she wouldn't have been in guilt since such a long time. That was the day I realized that nobody who is sexually assaulted should feel bad about it because they are not wrong on their part but if they keep it to themselves and feel guilty about it for no reason then they are absolutely wrong. So I would request all of the women out there to not keep anything like this to themselves rather they should let it out on the face of the people who do it because keeping quite is no solution for all this".
There are a lot of such incidents with a lot of popular faces in the Indian Bollywood industry and Sonam Kapoor is one among them.
Their stories are shocking and the only thing is that we need to fight with this together rather than feeling guilty about this because there is nothing that the victim has done wrong; these need to be thrown back at the faces of the ones who have the balls to commit crimes like these.