Underwater Yoga is the way of performing the art of yoga underwater. It is mostly practiced in the swimming pool or spa. One of the ancient ways of practicing meditation is underwater. Extreme practice in meditation and knowing the techniques to hold breathe under the water explains the expertise in yoga.
Holding the breath for a long time is a skill that is not possible for all to attain excellence. But those who are trying and can practice yoga below water are believed to gain benefits.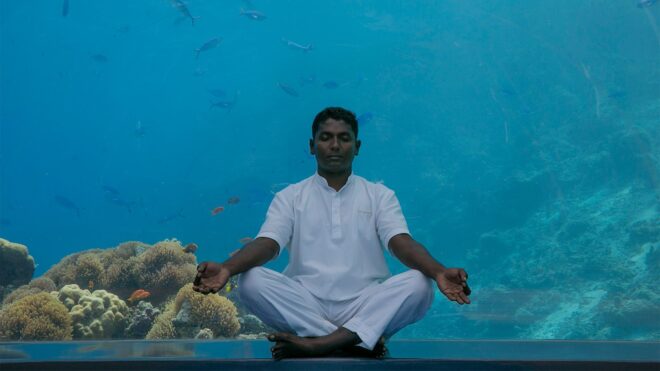 Underwater Yoga benefits 
Expertise in meditation and yogis are seen to practice the skills and techniques below the water. There are sessions taken by the experts for the various benefits to the people's health. Aquatic yoga is now popular worldwide though it is established in India.
Reduces mental stress
Mental stress is a common and serious issue. Due to it young to the old are depending on medicines and rehabs. But it is not at all beneficial for a normal lifestyle, as the increasing stress in life is causing stress and depression to all age groups. It is when mental stress can be controlled and beaten by yoga. Underwater yoga are giving spontaneous support to overcome unwanted stress and depression.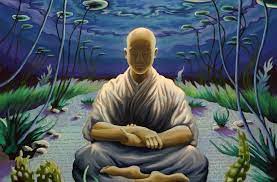 Heart health
Pollution, unhealthy food, irregular lifestyle without maintaining a routine are sure to cause heart problems. Cholesterol, blood pressures including heart blockages in old age are common. The severity causing to the heart health at an early age leads to dependency on medicines.  Being grasped by heart diseases in the mid-30s is not acceptable. Hereby, the yoga and meditation practices have brought a great chance to develop a younger and healthy heart.
Reduce breathing problems
Asthma, allergies are also increasing among people immediately after their birth. It is hardly curable and needs the support of medicines. At a certain stage of life, the complexities of breathing problems or allergies do increase.
Underwater skills such as swimming, diving can reduce breathing problems by increasing the capacity to hold breathe. Yoga skills tried below the water will strengthen the breathing ability that can be better than a normal person.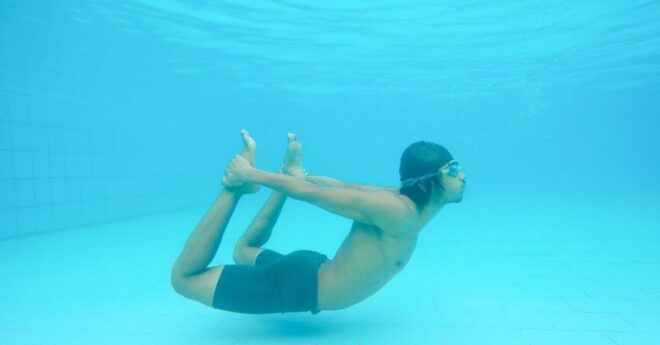 Body balance
Holding a body balance is difficult underwater without moving the body parts. But the yoga practice or carrying meditation without moving for a stretch of half an hour or more is difficult. Practicing and exercising underwater will help to increase body flexibility and increase body balance.
Art of living
Yes, at last, but not least after undergoing the difficult exercises a person will attain peace of mind. It will teach the new ways of the art of living, obviously when the mind knows ways to remove or reduce depression and stress. Growth of confidence develops with better health emphasizing on earth of living.
Underwater yoga during summer is common while yogis are seen to perform the art throughout the year at various festivities. To strengthen the muscles and improve their concentration.