Spices make us cry, but it is also unavoidable to escape from their benefits. It helps to keep the body warm as well as help to develop immunity and grow inner strength. Water is in the eyes, the tongue burns, and heat produced due to the spices are the action of reactants. Few people hate spices due to their burned senses while few like to enjoy spicy food.
There are different spices that provide extensive flavors. Each brings a delightful taste to the food specifically in Indian cuisine. Apart from the tastes and flavors, there are many benefits that make the body healthy with well build immunities.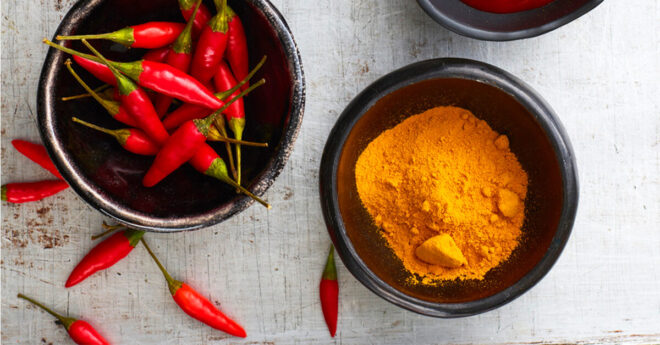 Inner strength the Spices can build
India has been the hub for the widespread of spices. So, many delicious foods have been created with emerging spices and herbs. Indian food has been popular worldwide due to the advantages of good and healthy food.
Do you want power wired to the brain?
Increasing confidence, keeps the brain working; fighting depression or mood swings spices is one of the solutions. It is one of the most essential parts of Indian food, such as turmeric and cinnamon that is added for fragrance, flavor, and taste.
Primary components of the spices enable boosting the functions of the brain. So, those who want to boost their energy, warm up their body temperature. Spices are one of the best ways to treat inner strength.
Antibodies for the body
There are many causes of inflammation in the body. Spices are a way to reduce the pains in the body, as it has anti-inflammatory properties. Turmeric has curcumin that helps to reduce inflammation within the body. Apart from it, garlic and ginger have the best benefits of developing and building immunity.
It is also one of the essential spices that not only change the taste of the food but also boost physical and mental strength. A psychological connection is developed between the fragrances and the foods a person will intake.
Improves metabolism
Indigestion is one of the major problems that people face. The components present in spices play an important role in improving metabolism. Increase digestion in the body, spices have playing the main role. It is been an ancient strategy that is still used to increase the body's digestion. Cinnamon is one of the popular spices that is added to food, also ginger is added that promote digestion.
Kill germs such as bacteria
When looking for natural healing methods, spices are the best way to develop inner strength. The spices have antibacterial and antifungal properties that keep the body fit. It keeps a person away from unwanted health problems caused by bacteria and fungi. Ginger has the ability to fight against bacterial strains.
Most homemade foods are made of different spices, mostly ginger, garlic, and onions. Chilies are the spiciest that prevent infections, as well as ulcers in the stomach. Spices develop inner strength acting as a natural pain reliever.