Everybody knows that a house party is the ultimate social gathering.
Unlike a bar or club, you can be in complete control – you choose the food, music, the guest list, as well as the closing time. However,if you don't plan a house party properly, people might not attend your parties ever again. Whether you're throwing a Christmas or a New Year'sparty, there are some things you can do to ensure guests remember it for all the positive reasons.
Here is what you need to do if you want to throw the best house party this festive season: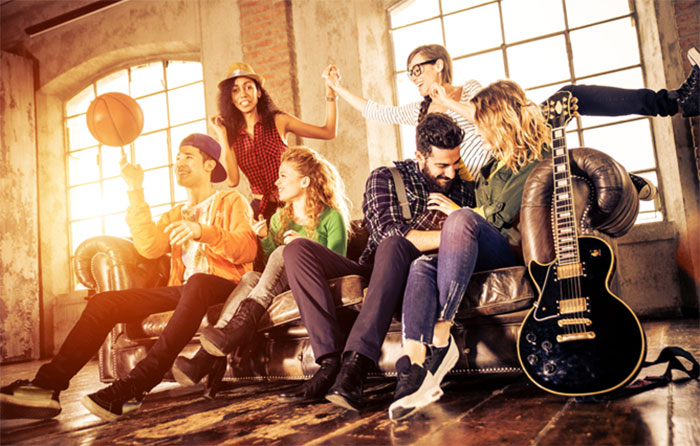 Plan the Guest List
A good thumb rule for house parties is "the more,the merrier." Keep in mind that people always come late at house parties, so you need to invite guests as early as possible. Also, if guests are bringing friends, always ask them before you start planning for the party. This way you can have an estimate of the number of people attending. The last thing you want is to run out of food and drinks.
Budget
Throwing a house party can sometimes get expensive. Most of the money is spent on buying food, drinks as well as on decorations.  The right thing to do is set up a particular budget. If you pre-decide the amount of money you are willing to spend on your house party, everything turns out to be smooth as well as organized. This way you never spend more than you can afford.
Serve Good Quality and Good Tasting Food
Good food is the highlight of any successful house party. Food is one factor which can make or break a house party. People absolutely love going to parties where they are well fed. It is advised to serve as many platters as you can. This is because bits of platters can be easily picked up and eaten without using cutlery. The most popular party foods include pizzas, hot wings, spring rolls stuffed with noodles, dry pasta and brownies. You can make your smart chef appliances like pasta making machine from KENT as your helping hand to prepare delicious dishes. Other than that, you can lay out several trays and bowls of chips which your guests can munch on while having their drinks.
Decoration and Music
To put your guests in the right party mood, it is essential to decorate your house according to the theme of the party. If you really want the party to be specialand unique, then you'll have to put in little more efforts. You can make some cool DIYs decoration pieces which can make your place look really pretty. Another important aspect of a house party is good music. Keep your music organized in playlists andcreate a random playlist in the mix to cater to different musical preferences.
Lay Out Games
The best house parties include the most fun and interesting games. A deck of playing cards will always be picked up by guests. Other fun games which you can add are beer pong, table tennis, and truth or dare. All these games will ensure that your party stays happening throughout the night.
Keep the Comfort Factor in Mind
Making your guests feel comfortable just like home is another thing that you should keep in mind. Because the party you are planning to host will be during the winters, providing your guests cosy blankets to use around the bonfire or while sitting in your well-lit balcony should be done.
Follow the above tips if you wish to give your guests the best house party experience ever. Make sure you have abackup for everything – from extra food to drinks and blankets, everything should be in more than the required amount. Happy Holidays!