Did you ever felt like designing your house at your convenience? The house will reflect your upcoming days, the best the planets have the good influences the higher is the progress. This is the reason that a perfect house should be according to your zodiac signs. Luxurious homes cannot provide mind peace unless the areas are compatible to ensure a better fortune.
When building or buying a house or an apartment for yourself or your family it is always essential to have it which can connect to you. Perfect luxurious homes are a dream for everyone but their choice of comfort and luxury is different.

Luxurious homes to your zodiac signs
Zodiac signs have different personality traits and so their requirement of houses as well as arrangements is different. This is the reason that the space and the building of the houses perpetuate the thoughts and traits.
Attractive and lively luxurious homes
Aries, Gemini, Leo, are the zodiac signs that love to have houses that are loud and attractive at the same time. The vibrancy in the appearance of the house is essential though it may be in the suburbs. Far from the city but Gemini love to socialize and they will always select ornate Victorian houses.  Leos always prefer to have the best, attractive homes with a touch of royalty.
All the three prefers to have a house away from the cities, their place too in the quiet but the only attractions as well as attention in the entire area.
Peace and calm ambiance
Aquarius, Pisces, Taurus are almost inclined to have a house that has peace and is filled with calmness. Mostly trying to stay close to nature, the Aquarius will use rain harvesting for an eco-friendly environment. On other hand, the Pieces have closeness to nature at the same time want a cozy interior space. Peeping out the serenity of nature and comfort inside is suitable for them. The calmness of nature is a necessity for Taurus but along with they need a classy ambiance.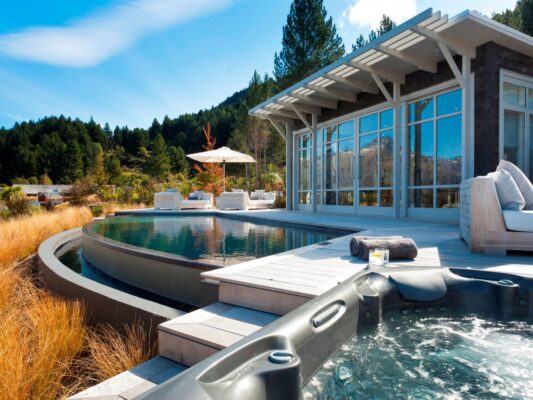 Traditional and Prominent
Cancer, Virgo, Libra need luxury but are also organized at the same time. When it comes to having a house for Cancer, luxurious homes are mostly beautified with classic and traditional designs. A small cottage is enough but it should have a touch of tradition away from the crowd with close friends. The Virgos need a modern house but with a classic approach to home interiors. Simple houses with bold and prominence are essential for making a house for them.
Libra needs nature close to the sea and the greenery, they love to socialize and party. So a beach house or bungalow is perfect for them.
Warm Cozy Houses
Scorpio, Sagittarius, Capricorn are warm and cozy lovers but with the involvements of compactness in designs. It can be a Mediterranean bungalow or cottage the houses have to be distinctive and also add some wanderlust.
Scorpios need privacy with luxury while adding a bit more efficiency in designing is essential for Capricorn. Organized, but in a minimum of space, it can be in a city apartment.
Victorian or a modern house, in the suburbs countryside, or the cities a luxurious home is ideal when it is built according to your zodiac signs.