Yawning is common in people, but it is considered bad manners to yawn in public. If anyone seems to do so, it is disrespect or a sign of not being interested. Despite different negative thoughts about yawning, it has a positive feature that makes it desirable. It helps to connect to each other, acting as magic.
Some believe that it is contagious; it starts from one and ends in another. Often it is non-stop or continuous which is believed to be so. But on the other hand when one has begun then it is possible that it will end with someone who is close to or interacting with. It helps to develop a bond which is an unknown kind of magic that enables us to relate or connect.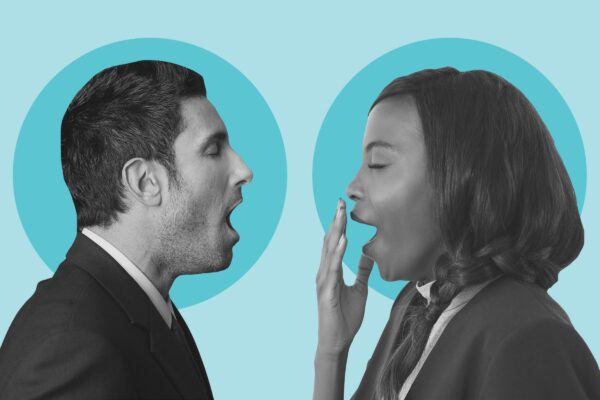 Seeing some yawning, as it helps to connect
Those people are yawning continuously it is because they are tired. Their brain lacks oxygen and needs some rest. Yawning with deep breathing ensures a person experiences comfort. Stress and boredom are other features that release the unconscious release of yawns. When a person is doing so, it is an uncontrollable action that may put them into an uncomfortable situation. As it may be while attending meetings or when attending classes continuously.
The person knows it, and so to ensure that the other person alone does not feel uncomfortable, he or she may smile or have eye contact. A smile or frown is natural, which helps to grow a connection at one sight.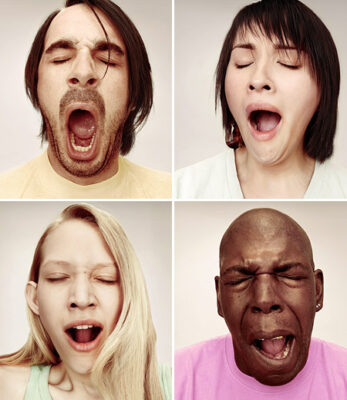 Emotional attachment and expression
Bonding can be expressed in different ways. As emotional attachment can be expressed through words and actions. Yawning acts as a magical action, without saying anything a person can express. When a family member yawns, in no time the other member does. You do so, it is difficult for your partner to avoid it, not once but every time the magical action.
This is a reason yawning is considered contagious. Frequency of yawns increases when sitting with close friends and family members. It may be described in different criteria but lacking it can be a sign of a cognitive issue. The connection is not only to release the stress or boredom but also to provide relief to the mind.
It is also believed that yawning and empathizing have strong bonding. A person who does so is able to connect with the exposure to the psychological attachment. Expressing the attachment as much as a person is emotionally closure to another. The chances of consistent actions of yawns as possible. It is irresistible, therefore no one can avoid when magical acts a person.
So, when sitting close there is a continuous yawn, between mother and son or daughter, it can be with an old friend. Yawning helps to connect and remind them about the closeness actually exists between them. Even when it is expressed as a sign of boredom, it is natural that hardly anyone can avoid it. So, relationships can be realized with magical yawns.