Back in 1993, Krishna McKenzie travelled all the way from UK to India. He settled in Puducherry and pursued organic farming. He had no inkling that his hard work will reward him in such overwhelming ways. Shortly after his farming began to prosper, he became a master of Organic farming in the pastoral township of Auroville. He even endorses eco-friendliness which brought him the media attention.
What made Krishna McKenzie travel to India?
Indian culture always inspired Krishna McKenzie which also driven him to take admission in his Alma Mater J Krishnamurti school in the UK. He always wanted to settle in India and there is no stopping when he passed with flying colors. He now spends most of his time farming and exploring Tamil cuisine and culture in India.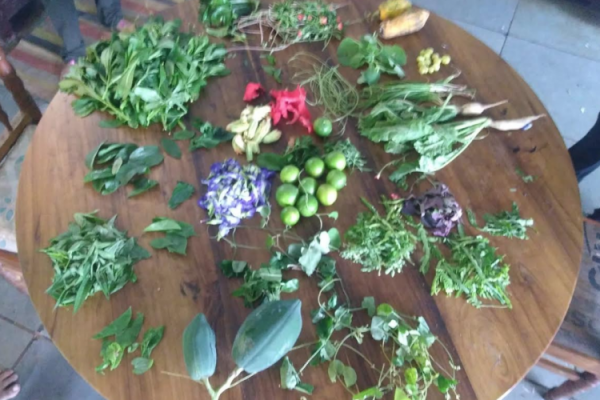 How Krishna MacKenzie became the flag-bearer of Organic farming?
The local people worship McKenzie as a celebrity who always inspires people to take people the greener route. All of 45, Krishna McKenzie has achieved a feat in Organic Farming with his astute determination. He is now leading the way forward and taking more people aboard in his cause. In an interview with the Logical Indian, he said " Man has lost his relationship with mother nature and hence, we have lost sight from where our food comes from".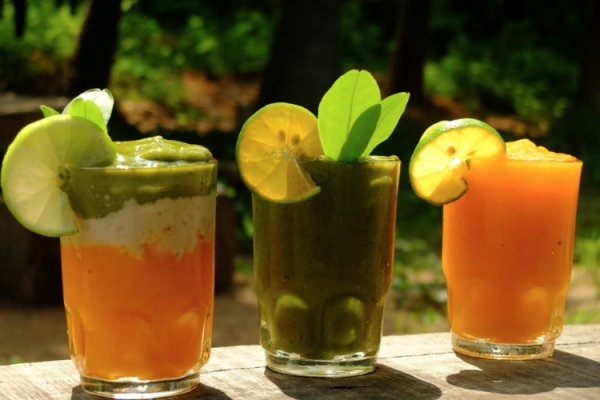 How Krishna McKenzie started his Solitude farm?
Krishna McKenzie is highly influenced by Masanobu Fukuoka who is a champion of Organic Farming. Krishna McKenzie materialized his dream of Organic Farming in the year 1996 by starting the Solitude Farm. Solitude Farm revolves around the idea of natural farming and permaculture. Now, it has spread its wide wings and climbing up the success ladder. The farm is spread over six acres now and grows over 140 varieties of local plantations.
McKenzie was further quoted as saying, " Over the years, our food habits have changed a lot and to cater to those habits we have forgotten the cultivation of naturally-occurring plants like yams, brinjals, flowers which are natural to Tamil Nadu's eco-system".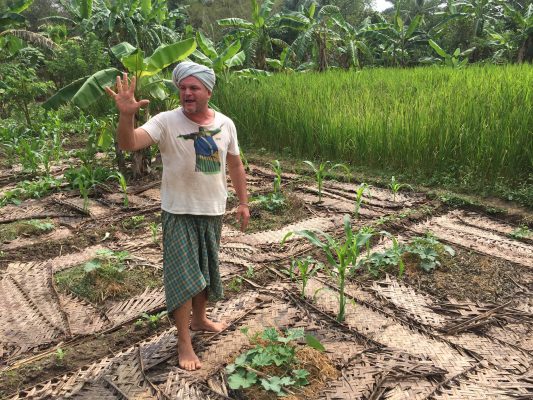 Krishna McKenzie's vision of Organic Farming:
Without stopping here, McKenzie even started the Solitude Farm café to honor the gifts of mother nature. In this café, you will find the delectable range of cuisines made from farm fresh products. The produces of Solitude Farm stand out because of their chemicals or pesticide free properties.
According to McKenzie, the industrialization wave has bulldozed the importance of traditional food. However, Krishna McKenzie boasts of growing organic products that are not even parts of the agricultural society which reinstates the long-forgotten food habits.
He also aims to reintroduce the forgotten plants and vegetables to help people realize their steadfast nutritional, medicinal, socio-economical and cultural values.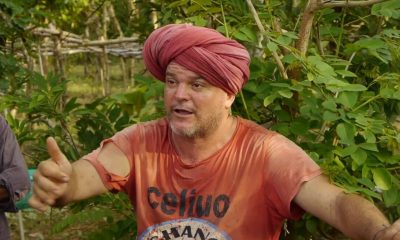 How Krishna McKenzie assorts music with food?
McKenzie has immense love for music. Krishna has also excelled as a musician, educator and an actor apart from being an Organic Farmer which has contributed to enhance his aesthetic values. McKenzie told to a number of seminars and workshops " I teach people to recognize and understand he abundance and value of locally grown food around them and how to use, prepare and eat it".
McKenzie has never shied away from amalgaming music with food because he thinks food becomes best when had with best music. He also thinks that music bridges the gap between cultures and is an binding adhesive.
This was Krishna McKenzie's inspiring and heartwarming story.