Gujarati Snacks – India is a land of wonders and versatilities. It is divided by states when it comes to food, we all are zealous eaters and zestful admirers.
We never back off from trying out new foods and if something tugs at our heartstrings, we make no qualms about binging on them keeping aside the calorie concerns. Your lovers can put you down but food will never do, calories can be dealt with later but food can't wait.
Having said that, the various states in India have their own plethora of delectable delicacies, especially the appetizers or snacks which are serve  with tea and Gujarat is highly estimated for their cuisine. No matter how bellicose they sound in terms of the names, eg: Dhokla, Thepla et al, they win hearts with their taste.
So, here are some names of those Gujarati snacks that every Gujju loves to binge on:
Khandvi:
This is sort of a roll but tender to say the least. Khandvi is made of gram flour and tampered with coconut. There is a dash of curry leaves, coconuts and mustard seeds are used too. Best to have these with a cup of tea.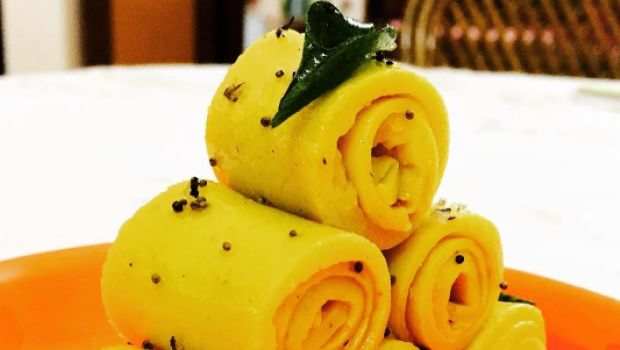 Dhokla:
Of course, this is undisputed. This spongy delight is a hit among the gujaratis. Weight watchers can eat them aplenty because they are not fried but steamed. Dhoklas are made of besan or rice flour batter.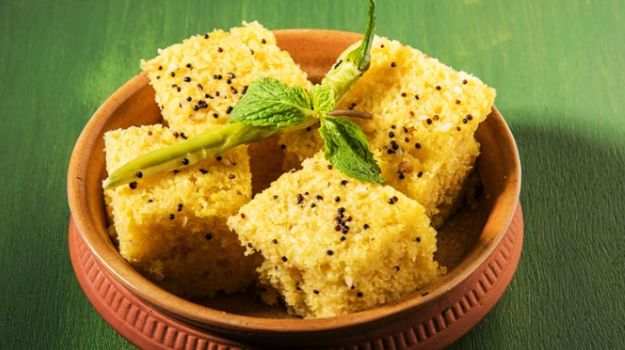 Fafda:
Fafda is made from gram flour, turmeric and carom seeds. It is fried until crisp and looks like a thin wafer which is served with chutney. Potato chips will have a run for its money if Fafda is sold commercially.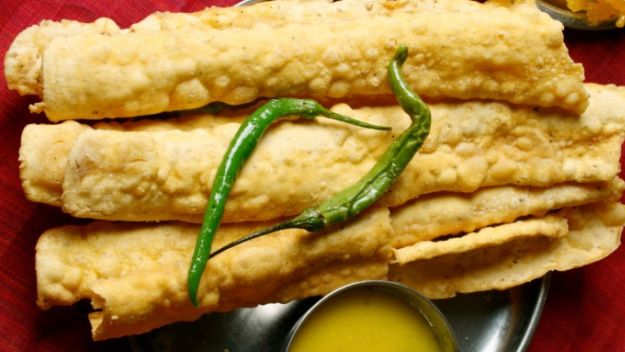 Methi Khakda:
Methi Khakda is a thin and resembles Papad. This is a highly admired snack among the Gujaratis for all the right reasons. This is not fried, इट्स roasted  and served with tea.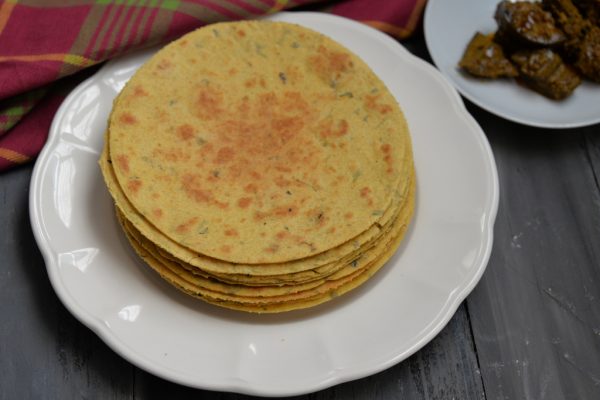 Ganthia:
This is a popular Gujarati Farsan snack which is widely available across any tea stalls in Gujarat. These are fried besan strips normally served with chillies of pickle. It is best had with tea during monsoons. Ganthia are the best alternative to pakodas.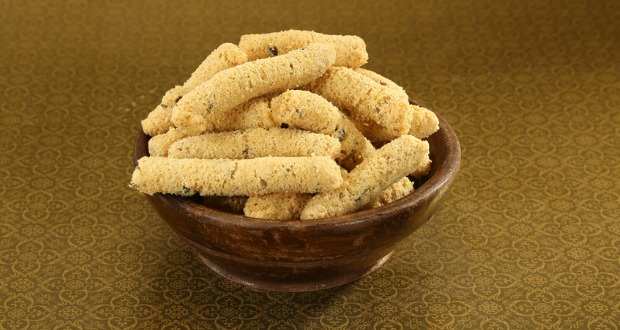 These are most famous Gujarati snacks that every Guajarati households normally make. If you set foot in Gujarat to explore its beauty and excellence, don't forget to try these snacks.
Also, you won't need to go as far because these snacks are pretty popular across India and you will get these in any snacks bar across the country. These Gujarati snacks are gluton-free and high in nutrient value.