We all know that there has been a rapid change in technology but who knew that someone can come up with the idea of husband nursery.
Something men all over the world would want, especially those who don't feel like accompanying their wives or girlfriends while shopping as they take very long to shop. Such men don't need to worry anymore as now they can have a relaxing and chilled out time at the 'husband nursery'.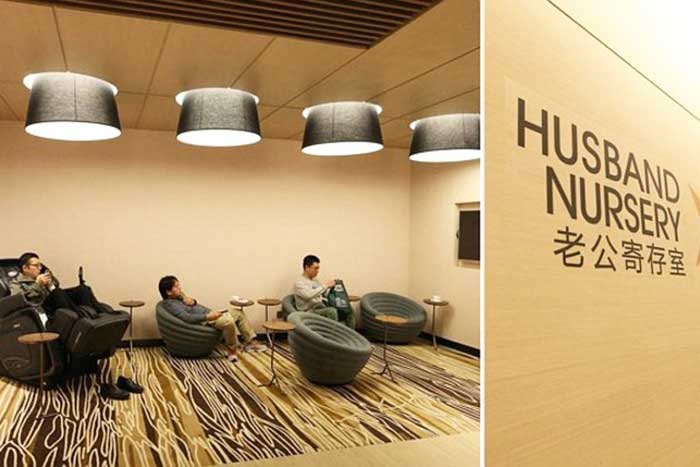 Whether a man is tired or bored, he can come here to watch TV or chat with the fellow men or just to relax, while their partner is busy shopping.
It has got everything you need to pass time, from a television to even a massage chair for a great massage to release all your tensions. Something similarto children nursery where women leave their child for few hours to complete all of their work.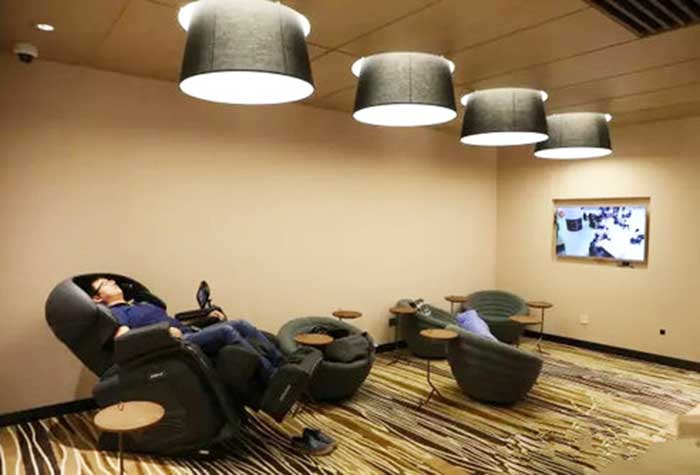 However, it became popular when a newly opened mall in Shanghai's Minhang district in China started providing services of husband nursery on the third floor.
Since then people are giving mixed reviews, some of them really liked the concept while others couldn't really understand the need for it.But all the men who don't like waiting outside a store for their partners or sitting bored while their partner is selecting a pair of shoes or bags,this is definitely a moment todance with joy as now you have a place to go to kill your boredom.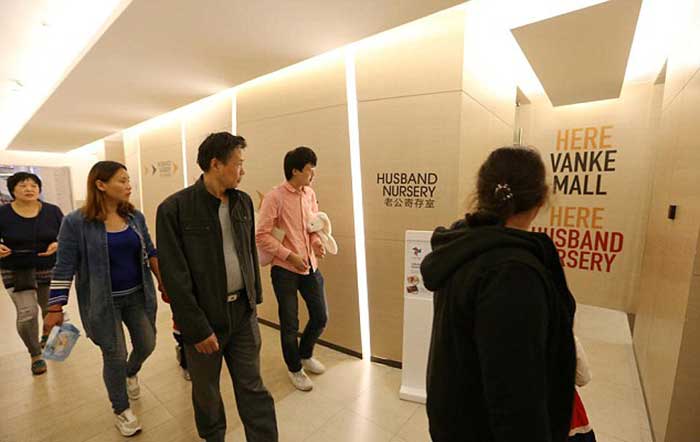 This husband nursery concept will surely make shopping experience more enjoyable and less tiring for men. And I think more mall should come up with the similar concept for both men and women as there are few women too who would want to relax during their shopping session.