Fashion Trends In Tops – Ladies, here's everything that you need to know about what you should buy when you go shopping. Like every year, even 2017 gave us some major Fashion love. In this year, in the tops category, we have many trending tops that are enough to grab attention and make others say "WOW! Hey, from where did you buy that?" and "this one is so stylish and it's looking good on you…" etc.
I don't know IF you've purchased these below-mentioned tops or not, but IF you haven't then now you can. IF you think that it should certainly be in your wardrobe, then go ahead and purchase it.
Let's begin ( Fashion Trends In Tops ) –
SLASH NECK OFF SHOULDER
This one is getting major love and thumbs up. Many girls are picking this style and one can say, that this one is seriously too cute and stylish. Do you have this one? IF not, then you can get it. You don't have to visit big shops or something, you can get it in any street clothing shops. From long sleeve to short, girls are rocking this one.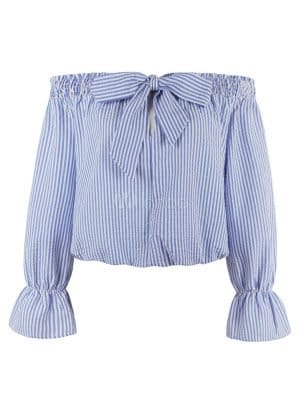 HALTER TOP
Oh yes, the halter top is the cutest one out there. This one isn't just about the plain look, but there are many COLORFUL looks available. You can shop this one online on Shein or any other website. It is surely a cute one, agree?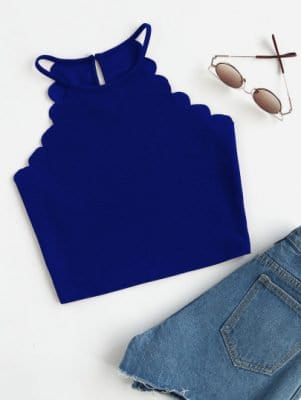 LACE UP RIBBED CAMI TOP
Lace-up tops are stealing attention in the Fashion game right now. This idea is really cool and it makes you look stand out as compared to others. The cool thing about this top is the design and color. Obviously, there are many similar tops that you'll get online, so IF you liked it then go ahead and buy it.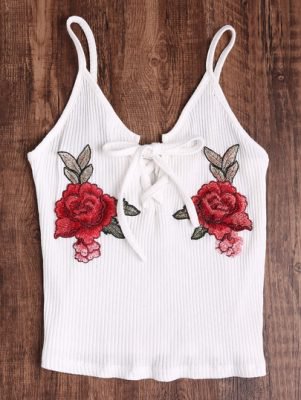 OBLIQUE SHOULDER
This one is actually very common but it is trending A LOT. Currently, this style is in Fashion and you'll see that many are purchasing it too. In all the other shoulder designs, an Oblique shoulder is something that's topping the Fashion game.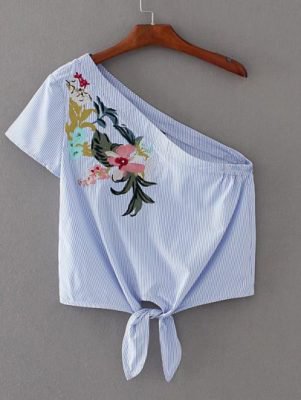 DOLPHIN HEM TOP
Dolphin hem style top is one such style that is in Fashion right now. Even though it's a simple, casual wear, it is trending a lot. For girls who want simplicity in style can undeniably purchase this top because it's cute.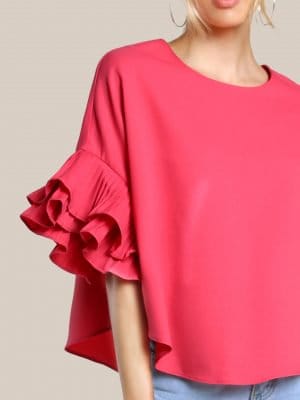 Fashion Trends In Tops – Which one are you thinking to buy? 
(Source: shein)