Cycle – In India, cycling as a mode of transport continues to be one of the more common ways of getting from point A to B.
However, it is more of a compulsion than a choice for the majority. I can categorize these cyclists into 3 broad groups; those who are carbon-footprint conscious, those who want to lead a fitter lifestyle and try to merge their workout regime with travelling, and lastly but predominantly, those who find cycling an affordable and lucrative way to travel.
Why I cycle
Private conveyance never appealed to me due to its resource-intensive nature. Public transport, on the other hand, was more preferable but it demanded a considerable investment of time every day. A cycle seemed like a good balance between the two. My love for cycling and fitness lead me to decide, while in college, to commute on a bicycle to my first official job, no matter which city I land up in. That turned out to be Ahmedabad; scorching heat packaged with reckless driving.
Bubble-busters
Allow me to give you a ground reality-check. So all the movies set in Europe, with girls riding a bicycle with a flower basket clipped to the front, wearing canary yellow sundresses with their hair dancing in the wind?Nope. Ain't happening here.You need to contextualise your fairytales.These desimetropoles are not so kind to non-motorised commuters.
Since you're here, I'm assuming you have already made up your mind about cycling to work. So I'm not going to spend time listing down its various advantages. We shall discuss the little bumps you will face while commuting daily to work and how to race right over them.
Just a little about Ahmedabad
This city boasts of a good road infrastructure. Though on its way to join the list of Indian metropoles, Ahmedabad is still a city in transition.You will find a Mercedes, a motorbike, a bicycle, an auto-rickshaw, a human driven-vegetable cart, and a camel-driven cart stuck in the same traffic signal. To systemize such a diversity in commuters is certainly a task, while driving in it is an even bigger one. The safest on the road is the holy cow, since theyalwayshave the right of way.
It's been seven months here and I'm still very optimistic about biking.The quantum of traffic in this city is fairly comfortable to ride along. The non-traffic hours, especially the late night rides, are the best. If all the Amdavadis were a little more systematic in their driving, I would widely encouragedaily cycling. Very rarely do commuters follow traffic rules, such rare is the occurrence that when they do, they catch you by surprise. Although I still am propagating biking as a regular commuting alternative, implement it at your own risk. But as every resident will say of their own city, if you can drive here, you can drive anywhere in the world. Having lived in bustling cities of Delhi and Mumbai, I can say this definitely holds true for Ahmedabad.
Cycle hacks
I hope this article guides you to survive on a non-motorised two wheeler in this city. Though this article is exclusively for my fellowAmdavadis, a few of the below-mentioned pointers will be applicable to many cycle-commuters in general.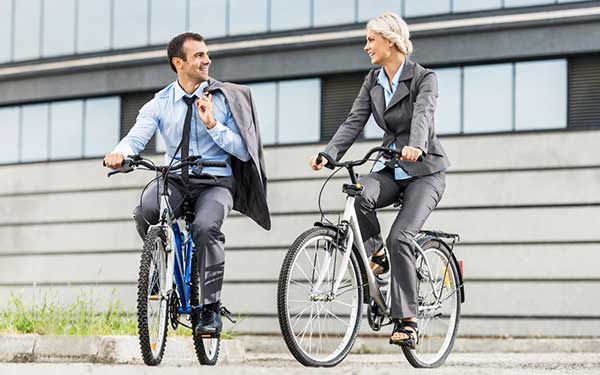 Which cycle to buy (If you don't have one already):Define your purpose. Chose the number of gears accordingly to the purpose. Regular city commute requires a range of 7 gears for riding inclined terrains like subways and flyovers. Off-road cycling or mountain cycling is preferable with 21 gear cycles. Accordingly, three broad types are available; road bikes, mountain bikes and hybrids. These are multiple online platforms where expert cyclists give 'which cycle to buy' advice based on your budget.
However, for road commuting, sudden breaks are needed in traffic along with tires with deep and dense ridges for good friction. Try going for a light cycle which can be easily lifted for at-home handling.
Say hello to Kiki! 
Optimum travel distance and time: This is personal limit which has been working well for me. It is a good place to start with whilst you would develop your own optimums. Distance should be within 10 km and travel time 45 minutes maximum. A formula for the ideal distance to travel would be the ratio of cycle time to car time should be 2:1. As the distance increases, so does the ratio. For example, if the distance between m workplace and home is 10 km, which takes 35 minutes by cycle, and 15 by cab, almost keeping the 2:1 ratio. Now if I need to travel 15 km, cycling would take me 60 minutes, whereas a cab would take 25 minutes. Since you would have to spend the rest of the day working/ studying, commuting shouldn't drain you out of your efficiency.
If you are a she, this applies to you. Your wardrobe will be limited. Pants, straight pajamas and shorts are the least obstructive wear. Any flowy garments will get stuck in the gear, greasing and eventually tearing. Decathlon has numerous cycle wear accessories, including pant clips. (I swear I have not been paid by Decathlon to advertise them. It has been most helpful for me but if you know of other outlets, by all means, go give them some business!) However, everyone likes to look good, so allow yourself some cheat days. Wear a lovely dress and take an auto/cab/bus to work!
Nevertheless, due to the sweltering heat and pollution in the city, you should cover your face and wear long gloves during summers.
You may not look pretty, but safety and comfort first! 
Safety wardrobe: Helmet is a must. Remember, in an accident, even if you're not at fault, you will have a higher probability of getting hurt. Always. Cycling is a sort of saintly way of travelling; where the only person you can damage is yourself. Since you've taken this path, might as well be safe. A bell will always be handy.
Lane driving doesn't exist as a driving concept in Ahmedabad.Universally, urban designers and planners accept the left-most lane (in case of left-hand driving) is meant for cycling. In Ahmedabad, this becomes a designated lane for wrong side drivers. Starting from the left it's the pedestrians, parking, wrong side drivers, cyclists and then the rest of the traffic. Try avoid driving on the left-most end of the street.
And according to the wrong-side drivers, they're doing no wrong!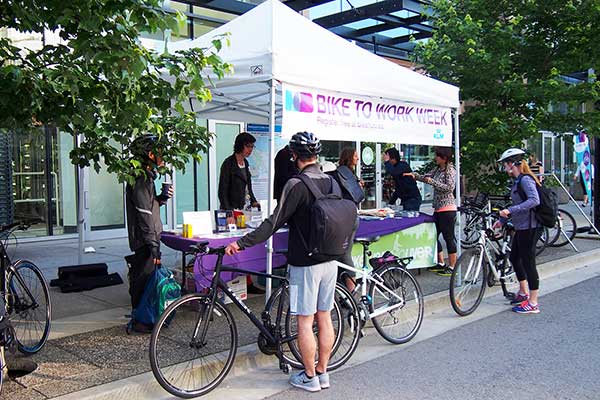 Beware of spitters, phone talkers, and autos (using their feet as indicators), who havea sudden tendency to slow down in the middle of the road.
Only speed when confident and have complete control on your bike.
It is assumed by all motorised drivers that cyclists are slow. This inadvertently lets them overtake you without much of a signal or warning. If you are a fast cyclist, like I am, please be careful which lane you are driving in and constantly indicate your intended direction a little more frequently than you normally would.
Yes, you need to indicate your direction as well. Attachable indicators are probably available on the market. But assuming they aren't there too expensive to purchase, use your hand. For this, practice driving steadily with one hand for a few seconds while you indicate with the other.
While parking, always find a pole and lock your cycle. We don't want anyone running away with your brand new cycle now, do we?
Choose your routes carefully. The ones with minimum traffic signals or a slow and steady flow of traffic is preferable. Stand-still traffic will require stopping and remounting numerous times. Remember, there is a limit to how slow you can go.
Servicing and repairing: If you are a regular user, servicing is required once in two months. My procrastination extends it to 4 months, of which I'm not proud. A home kit should include basic cleaning equipment, mini pump, spare tubes and patches, tyre lever and Allen keys. You could carry a small pump and spare tubes while you undertake long rides. However, city commuting offers you bike services around every corner, relieving you of this DIY kit.
I don't have any of these, nor the time to repair it myself. I always outsource the servicing to a shop. However, it a definitely a useful skill to learn.
Lastly, enjoy your ride. You can listen to music on a volume such that you can hear vehicles honking, and of course, sing along! Once confident of cycling, try different routes so that your journey doesn't become mundane. You'll get to know your city like a farmer knows his fields.
Today, most cities in India have cycle groups. Whether it be training for brevets, weekend rides or everyday cycling, you will find your gang. Do go out and explore with them! City outskirts are always a delight to explore on the cycle.
Narmada canal with my cycle group.
And finally, you will feel empowered and independent. Its only your own strength, mental and physical, that you have to rely on to go around. You won't be depending on money, fuel, another human being or any transport system. You're on your own and that is a wonderful place to be. Enjoy riding and do share your personal experiences and tips with me!