Your daughter is always fluttering around with a spring in her steps and smile on her lips. Seeing her fills your heart with a unique sense of joy and makes you feel like a happy parent all over again.
Whether it is day or night, she spreads her playfulness around all the time. As a parent, you want your little darling to live her golden days to the best. It is because of this reason that you hunt for dresses and tops for girls that can add an extra dash of cuteness to her looks.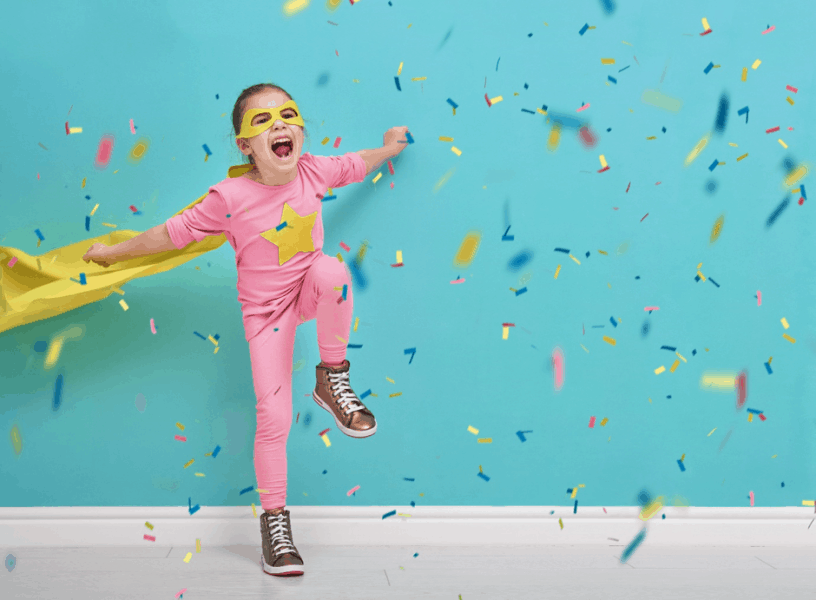 (Image Source: Shutterstock)
When shopping for tees and tops for girls, you often want to ditch the usual denim and go for matching lowers that can create the right outfit for your doll. In such a case, you can buy dress sets that come in cute colour combinations and styles. You will find an exciting range of dress sets on online kid's portals like Hopscotch, which offer comfortable and trendy outfits for different occasions.
To help you with the same, here we have picked a few dresses you can consider when shopping for your Sweetie-Tweety:
It's a Happy world!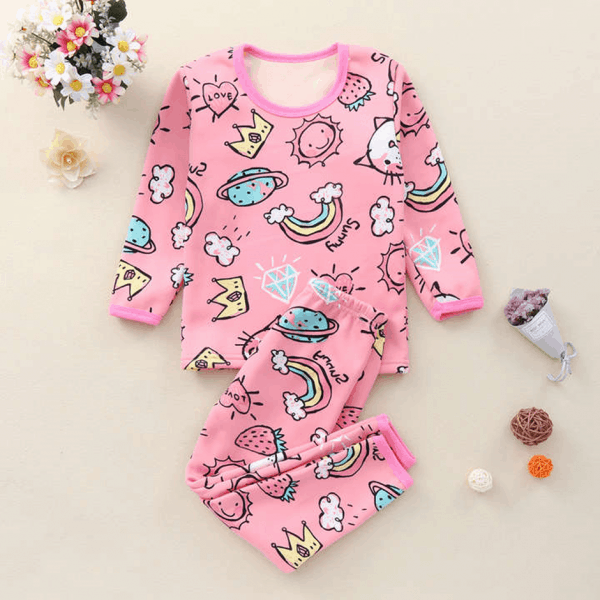 Printed Full-Sleeves Pink Top Pyjama Set
Your daughter's world deserves to be full of colours, and this cute pink top and pyjama set fits just perfectly. The colourful print consisting of clouds, rainbow, sun and strawberries make it a catchy dress. Such tops for girls look best with matching lowers, such as this one, which makes it an excellent option for your daughter's playtime. Pair this dress with white sneakers and your doll will be ready to spread cheerful vibes around.
All Day Play-Along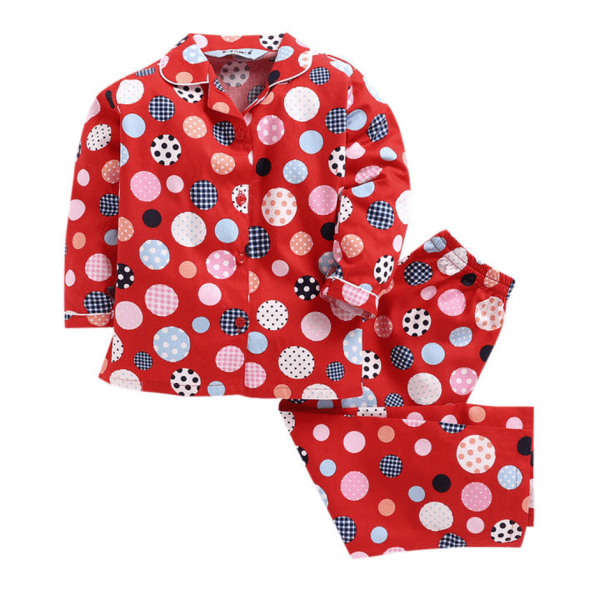 Circle and Dots Printed Kids Night Suit Set
Day or night, your little girl is in the mood to have fun all the time. So, why should her night-suits be plain jane?
When you buy this red dress set for her, which comes with many different coloured dots and circles, we are sure your daughter will love wearing it to bed. The comfortable fabric indeed makes it a perfect nightwear outfit. Also, be it her ice cream parlour outings with you or story sessions with her grandparents at night, your sweetheart will always look her cutest self.
Your Little Bunny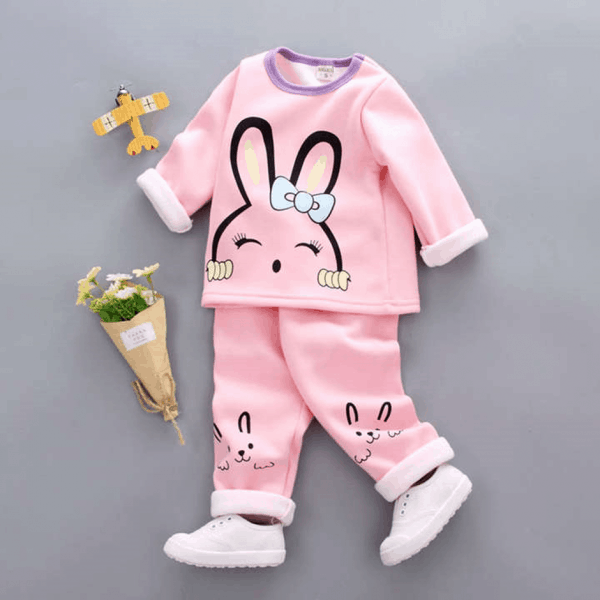 Animal Print Full Sleeves Pink Pyjama Set
Bunnies love playing around, and so does your little cutie pie. This baby pink coloured top for girls that comes with an equally cute pair of pyjamas is a dress set that your daughter will love wearing. The soft fabric makes it right for your daughter's delicate skin, and the folded bottoms add a smart touch to the outfit. In winters, pair such tops for girls with matching woollen cap and mittens, and your little bunny will be well wrapped to play around.
Your Dream Catcher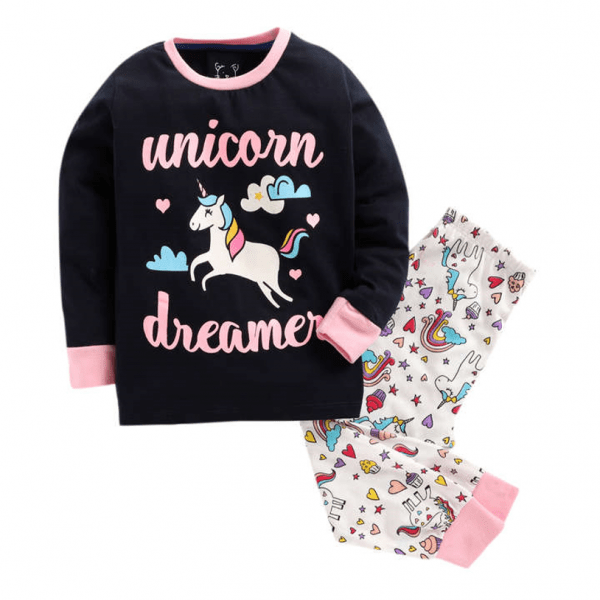 Navy Blue Unicorn Print Top and Pyjama Set
You want to let your darling daughter bask in the beauty of her dreams. This set of lovely unicorn-printed t-shirt and pyjamas is an attractive option to consider when shopping for your daughter. The dark-coloured top for girls perfectly matches with a white lower that together makes it a lovely outfit. Tie her hair in a cute bow hairband and she will look like a little dream girl.
Your Fruity-Pie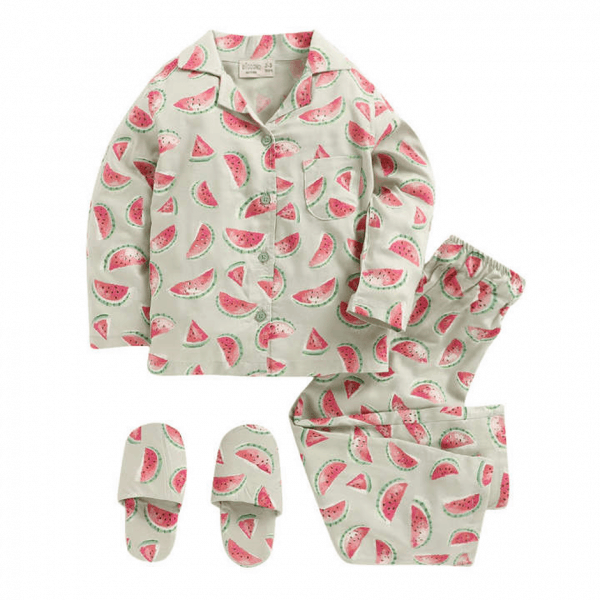 Fruit print Full Sleeve Top and Pyjama Set
Your daughter loves spotting familiar objects wherever she can. And fruits must be on top of that list. This watermelon printed night-suit set, which comes with a full-sleeve top and a pair of pyjamas, has a happy vibe to it. The buttons on the front of this top for girls ensures that your little one can slip in and out of it with ease. What your daughter will love most about this dress is that it comes with a pair of matching slippers. When she slips into this cute night suit set, we are sure you'll cuddle her with kisses and hugs.
Buy Delightful Dresses for Your Doll
You love stocking up your daughter's wardrobe with cute and charming outfits. However, what you find tough is to find clothes that are trendy and comfortable at the same time. With the presence of online kids shopping portals like Hopscotch that offer a delightful variety of clothes, purchasing stuff for children has become easier. Whether looking for party wear, ethnic wear or casual outfits, you will find dresses in every category for kids in the age group of 0 to 14. Not just that, you can even shop for other essentials like school supplies, accessories, games and books.
Just browse and buy fantastic dresses and top for girls available on such online platforms to see your daughter spread her charm everywhere she goes!