Curly Hair Problems – Girls with curly hair will understand these problems easily.
When you have curly hair, there will be some people around who will come up to you and say "Hey, you really have good hair" and "How do you manage your curly hair?" such questions never end, right? No doubt, it really FEELS great to have curly hair but it also requires extra EFFORTS to maintain them properly.
Angela Mary Vaz – an Indian Illustrator, "straycurls" on Instagram creates comics and sumps up the hair problems of girls having curly hair. Trust me; I checked out the Instagram page and every post is so, so damn relatable. Curly hair girls will be like "Yeah, that's my problem all the time" and many more things. So, enough talking now, take a look at these comics.
My hair supports wild-life – Hehe!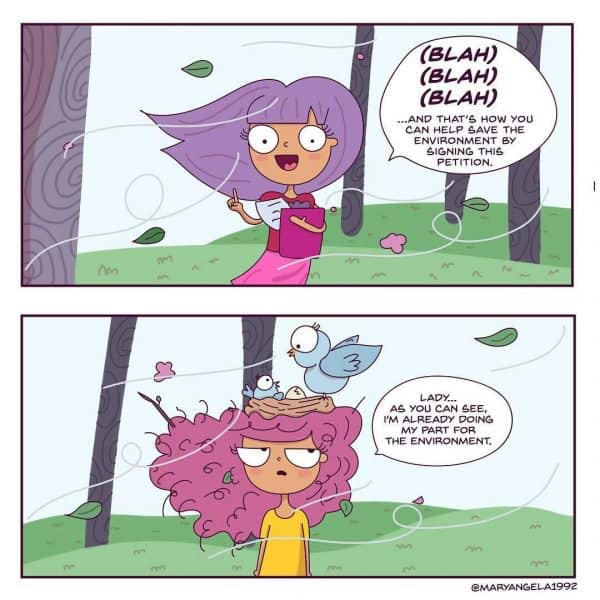 When waking up looks like this.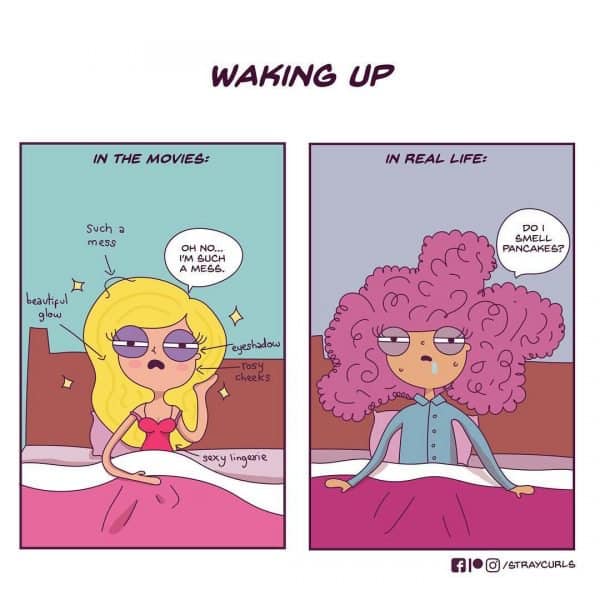 Isn't this a true story?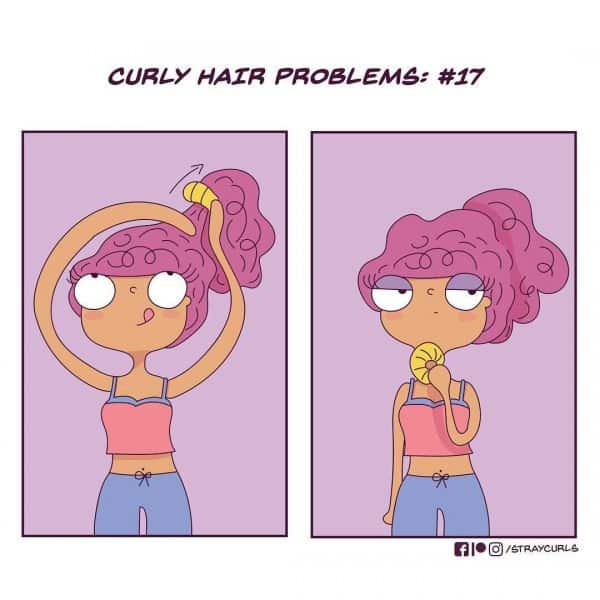 Haha! This one is so on point.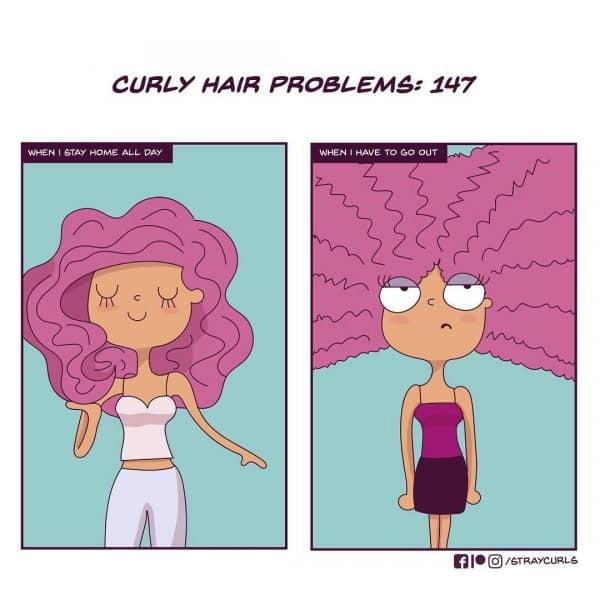 When getting a bob cut looks like this – Oh No!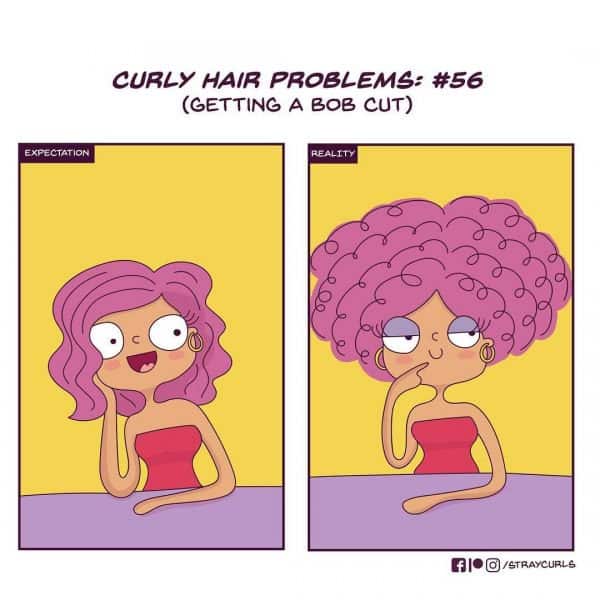 When you end up saying – Why the hell I decided to get bangs? WHY??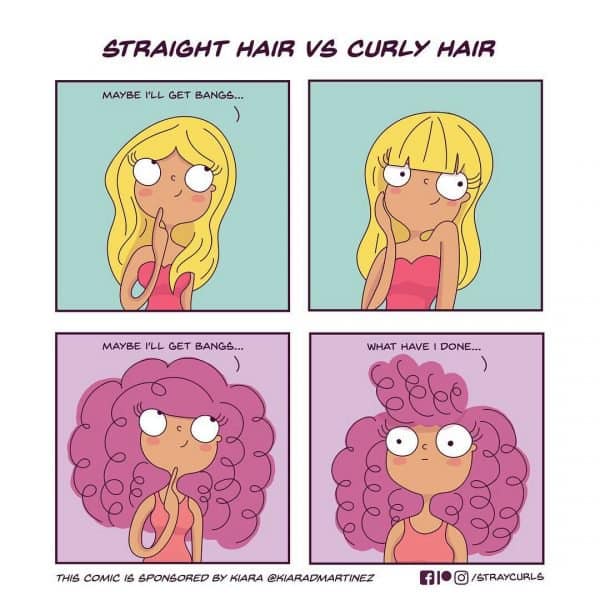 I hate breeze sometimes 🙁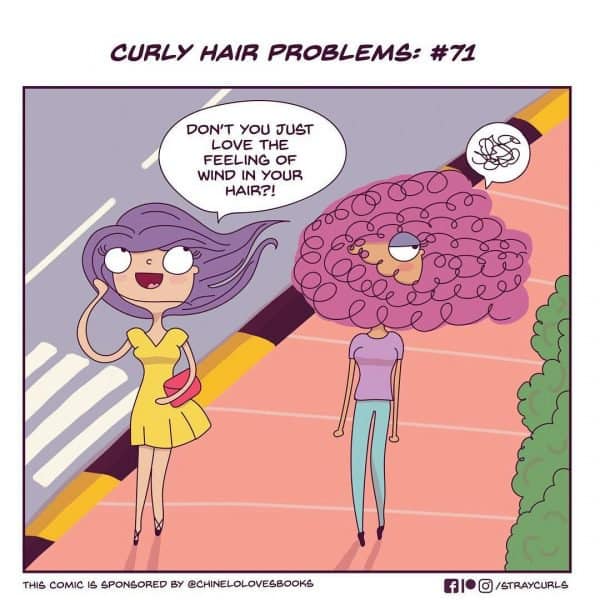 Little white lie like this one doesn't hurt, right?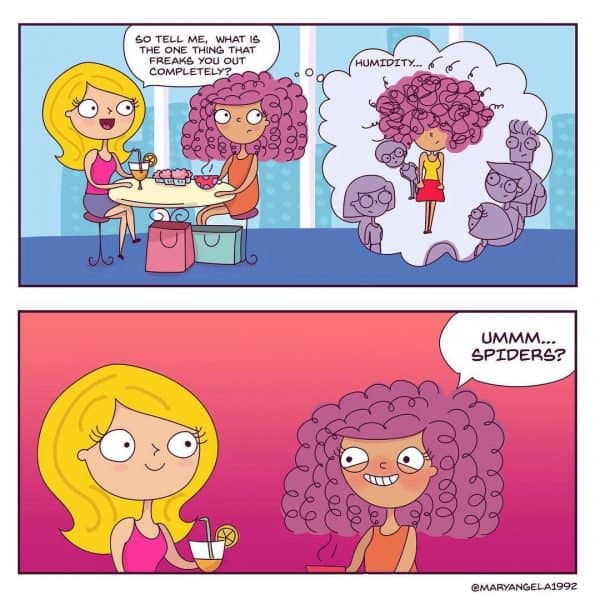 Curly hair and roller coasters – Haha!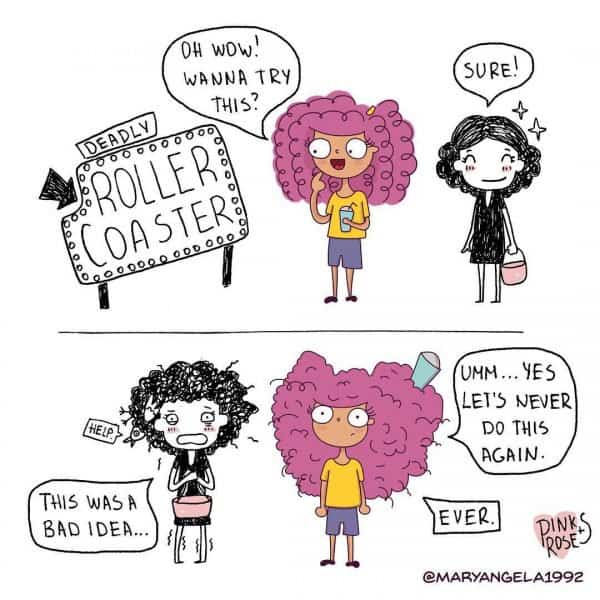 Curly Hair Problems – Do you want to see some more? Alright, then visit her Instagram page here. Oh and let me tell you, that she has an official online store of stray curls. You can purchase desk calendar, Notebooks, Recipe card etc with her work on it. Isn't that amazing?