Cheesecake recipes – Cheesecakes and everybody's favorite and when its name pops up, the very tasty Blueberry Cheese cake crosses our minds instantaneously.
Heaven resides in good food and it is always a healing drive for your mundane woes and Cheesecakes are, so to speak beguilingly delicious which no one can say NO to, we mean the weight-watchers too. Drawing from the childhood memory, during the picnics or outdoor cut capers, Moms packed for us the best homemade cheesecakes whose tastes still linger in our mouth. No great chef in the world can be at par with Mom's excellence but then you can be at least close to it.
Here are some awesome no-bake cheesecake recipes that will make you miss your mom:
No-bake lime cheese bake:
Place crushed Graham crackers and animal cookies in a bowl and mix well. Top it with melted butter poured over in generous amount and keep aside. Now take a chilled bowl where you will combine thick cream, icing sugar and butter to whisk it unto fluffy. In another bowl yet, whisk cream cheese until fluffy, add some lime flavoring in the cream cheese and some green food coloring then stir well. Transfer the cheesecake in a piping bag and add to the decorative serving dish containing the crushed mixture, refrigerate for at least an hour before serving and embellish with colorful toppings.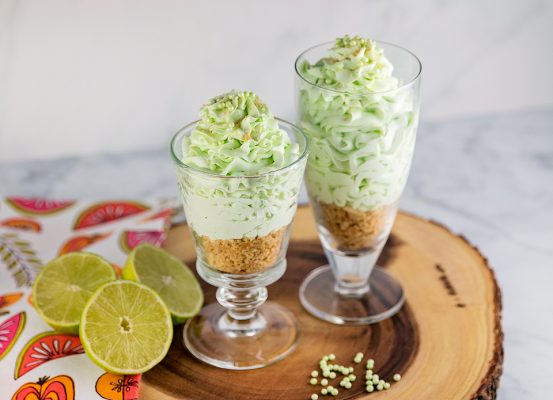 No-bake Blueberry Lemon Cheesecake:
You need to grease a springform pan which is 8-9 inches and set aside, let 2 ounce packages of Cream cheese come to the room temperature. Meanwhile, wash the Blueberries and allow them to dry, prepare 1/4th cup of lemon juice and keep aside. Now, use a Food processor to crush the graham crackers thoroughly and in a bowl, mix them with 5 spoons of melted butter. Now press the crushed crackers in the pan and keep aside. Now take a bowl and whisk the cream cheese until smooth, add some sweetened condensed milk, the squeezed lemon juice, 1 teaspoon of vanilla and combine them well. You need to pour it on the top of graham mixture and stir them well, a baking spatula will be needed to get any mixture remaining in the bowl and you will need to refrigerate it over the night. when chilled, spread 5 ounces of Lemon curd on top and decorate it with Blueberries on top. Now serve with 1 pint whipped cream, 2 tbsp. of confectioner's sugar and 1 tbsp of vanilla essence served to the peak.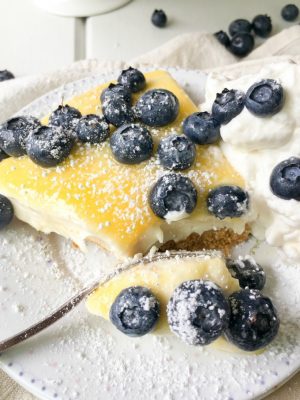 Vegan pumpkin cashew cheesecake:
You need to prepare the cheesecake bowl by lining the bottom with parchment paper. Now, thoroughly rinse the soaked cashews, drain and blend in a food processor until smooth. If the cashews seem to dry, you can add some almond milk in the paste. It has to be smooth, creamy and uniformed. Remove the half of the mixture and set aside. Now take the pumpkin and blend it well. You need to scrape pumpkin filling first into the bowl followed by freezing it for 10 minutes. You need to add the white layer atop and stick in freeze for at least an hour. Now top it with pecans and allow to defrost for 30 minutes. You can slice them and serve now.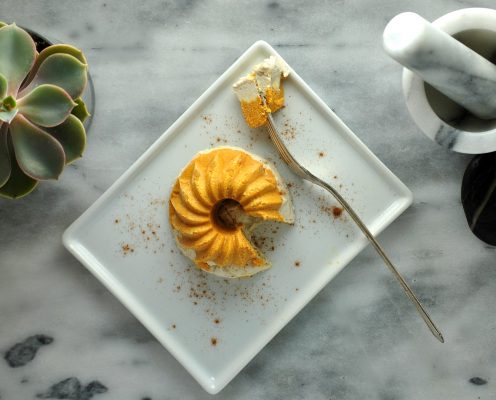 These are Cheesecake recipes – Say 'cheese' !