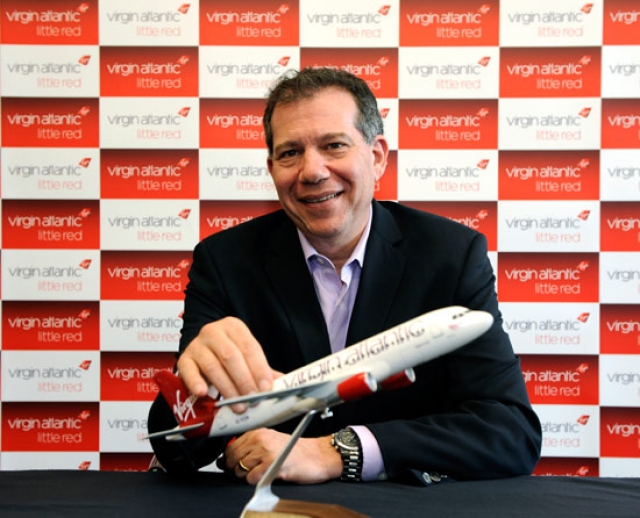 Virgin Atlantic Airways is watching for bigger opportunities in the productive India-US market, Virgin Atlantic's chief executive Craig Kreeger ruled out ventures in an Indian carrier, saying Virgin Atlantic was in talks with international airlines for code sharing on its routes within the UK.
Known for its gaudy and hip image, Virgin Atlantic is a minnow among airlines due to a small fleet and limited network. Though it flies to Delhi and Mumbai daily, as well as to nine cities in the US, but it has a smaller net as compared to British Airways, which flies to five cities in India and twenty destinations in the US.
The joint venture deal with Delta, which acquired Singapore Airline's 49 per cent stake in Virgin Atlantic earlier this year, offers the airline a prospect to expand the US network.
The two airlines have already announced code-shares and lounge access and are awaiting the US government's consent to assist on creating joint schedules, fares, etc. As per reports, the joint venture was likely to start in January 2014. The deal permits Virgin Atlantic to sell on Delta's flights further than London to the US, as well as on Delta's domestic routes in the US, increasing the revenue potential.
Virgin Atlantic also plans to increase its corporate business in India proportionally.