The attraction of the Bollywood actors and actresses marriage itself is the news. It is due to their unique and distinctive marriages with the bulging spending. The elaborate and classy celebration with the addition to destination wedding criteria makes it the marriage of the millennium. Destination marriages are trending with the booming lifestyles increasing with their popularity. But few residential are also the Bollywood marriages that have always been hot news for media and fan followers.
Famous Actors and Actresses marriage
Marriages are a benchmark of the actors and actresses, that were arranged abroad and within the country. Some of the popular weddings of the millennium are: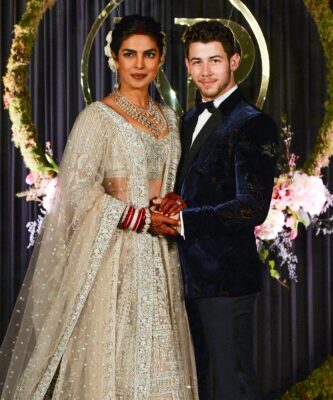 Priyanka Chopra and Nick Jonas
The marriage of Priyanka and Nick Jonas was itself has been one of the most memorable marriages of the Millenium. While their destination was the Umaid Bhawan Palace, Jodhpur, they got married. Their marriage was itself a charismatic due to the location, a grand celebration of their wedding. The stunning ambiance that flaunted the touch of Indian Tradition and culture was a boon to the memories of their and Bollywood marriage events.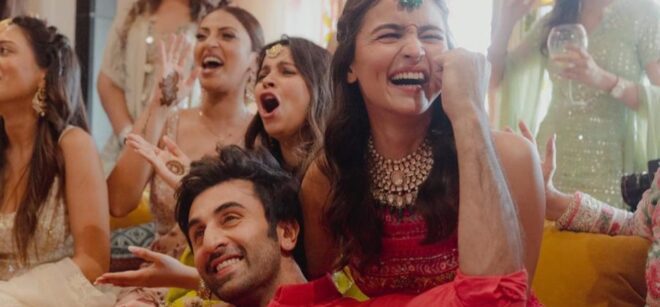 Alia Bhatt and Ranbir Kapoor
Another most stunning wedding was of the Bollywood actor and actress Alia Bhatt and Ranveer Kapoor. Their marriages were in the limelight for the industry as well as for their followers. Their wedding had taken place at their residence Vaastu. The couple wanted less elaborating additions as if in destination marriage. But overall, being at home enjoying and celebrating with families and friends itself made it one of the best memorable marriages of the millennium.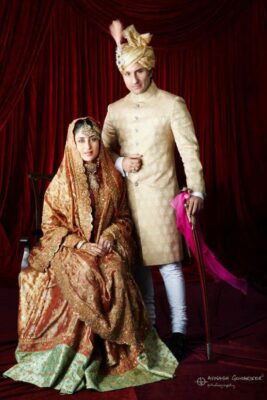 Kareena Kapoor and Saif Ali Khan
Another destination wedding is of the actresses marriages should be of Kareena Kapoor. She tied her knot to Saif Ali Khan in 2012. They had a less expressive and private destination marriage, the place was in London. Details about their marriage are limited, as media was far from the proximity. It was still considered the top marriage as Pataudi and Kapoor families turn into relatives.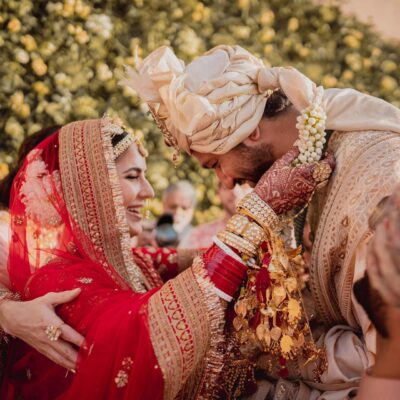 Katrina Kaif and Kunal Kaushal
The Bollywood marriage of 2020 ended with the wedding bells of Katrina Kaif and Kunal Kaushal. Catered with the immense beauty of Six Senses fort in Barware, Sawai Madhopur includes the ever reminding parties and rituals. Essential of all is to mention the no phone clause. To implement the law, an NDA agreement was signed by the guests. Traditional attire, native place, and the platters of food were also on the new list of their marriages.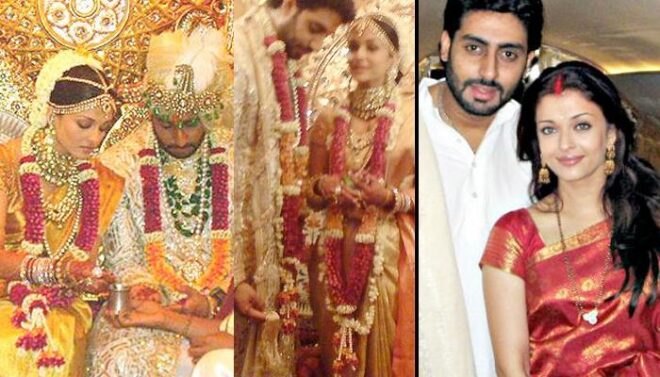 Aishwarya Rai and Abhishek Bacchan
Last but not least, the marriage of the beauty queen Aishwarya Rai with the Bachhan son Abhishek is considered one of the most popular actors and actresses marriage. They had tied their knot in 2007, at their residence, Prateeksha. The wedding was a blend of the Indian culture of North, south, and east India. The wedding itself is the memorable marriage of the millennium.
Marriages can be a destination or at residence, but in each celebration their individual enhances of styles and thoughts of the Bollywood have pertaining changes in consequences. Making them the best marriages of the millennium