Aquarian Men – Love is the light of heaven, a spark of the immortal fire that the angels have shared. When two people are in the love, they start seeing things from rose tinted glasses and the it becomes a better dwelling place for both of them.
It also depends on the zodiac compatibility of two people whether or not they will be in love forever, or will be attracted to each other to say the least.
When Scorpio and Aquarius will be in love, they will surely have a whale of time because both of them are barely boring and love challenges. While the Scorpio woman will be the placid glass pond with intensity in her belly, Aquarian man will have very relaxed approach towards her and leave her wild. Well, we will give you a name of successful celebrity marriage between Scorpio and Aquarius in the tinsel town, Aishwarya Rai Bachhan and Abhishek Bachhan, the former is Scorpion whilst the latter is Aquarius.
There is a thronging question that why Aquarian men are so much attracted towards Scorpio women. To answer this question, one has too hair-split over their zodiacal attributes. To tell you, Scorpio and Aquarius are one of the strongest matches in the zodiacal calendar because both of them are very simplistic. This is the compatibility between wind and water that is for keeps. When the water and wind sign connects, it becomes magnificent.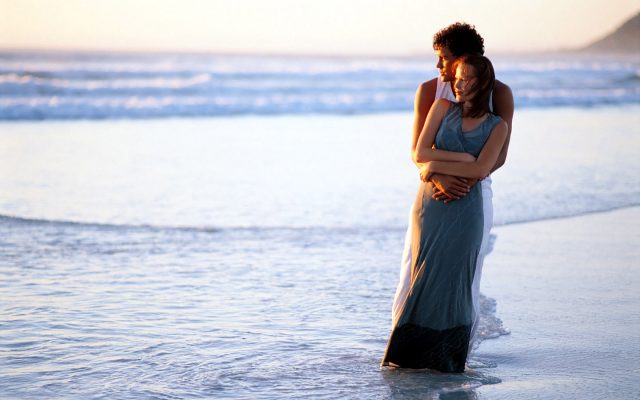 Why Aquarius man is besotted by the Scorpio woman?
Aquarius will always go head on for solving mysteries and who else but a Scorpio woman will snowball them with mystery? Aquarius man always wants to hunt something and Scorpio woman too is always in the lookout for something or the other, this proves that they are on the same boat which makes for the catalyst in their relationship. Aquarius are sucker for knowledge and they will always keep learning something from the Scorpio woman and not to mention, this learning process is symbiotic. Scorpio has a complex nature so does the Aquarius and that is enough to lure each other. Scorpio will always have a strong voice and capable of arranging complex thoughts so they will be able to arrange the complex Aquarius like a cakewalk. The highlighted factor which draws an Aquarius man towards a Scorpio woman is her intense stare. Aquarius man is very mature by nature and they will completely read into a Scorpio woman's heart by simply staring into her eyes which are enough to cut titanium.
Scorpio woman seems like a muse to the creative thinkers in Aquarian men who will gladly embrace a dormant volcano aka the Scorpio. On the other side, the Scorpio will be highly motivated by the visionary Aquarius who will barely bore them. In short, when a Scorpio woman and an Aquarian man meets, everything becomes tempestuous.