Which actress looks the best in a pair of sexy shorts? We find out.
Bollywood actresses are not just known for their enviable curves, but also their drool-worthy pins that can stir up a wild fantasy in any of us! Be it hot pants, shorts or mini skirts, B-Town ladies know how to sizzle it up. So, who wears her shorts the best and looks the hottest? We find out…read on:
Deepika Padukone:
With an hour glass figure to flaunt, she absolutely rocks those shorts! Her never ending legs and wafer-thin waist accentuate the shorts better and make her look striking. She wore many sexy shorts in 'Cocktail' and became famous for her bold yet classy look. She can look effortlessly sensuous, thanks to her skin tone that gives her a rustic edge over other fair maidens.
Hot-o-meter: 9/10
Jacqueline Fernandez
The Sri Lankan beauty queen looks smashing in shorts, thanks to her lovely pair of toned legs. She is every designer's dream as she can sport wester wear like an angel. If you haven't seen her uber hot moves in the song 'Lat Lag Gayee' from 'Race 2', you definitely need to come back to earth, sir! Her ultra sexy appearance in 'Murder 2′ not only soared the movie's chances at the BO, but also the audiences' hearts. This is the advantage women who are 'all legs' have…
Hot-o-meter: 8.5/10
Bipasha Basu:
The Bong beauty has a killer pair of legs that can give younger actresses a run for their money! With a strict gym regime, Basu makes sure she is shorts-ready all through the year. She sports colourful shorts and minis in 'Dhoom 2' and looks absolutely stunning. Her chocolate-meets-honey skin giver her a even sexier look that has her male fans asking for more, more and more…
Hot-o-meter: 8/10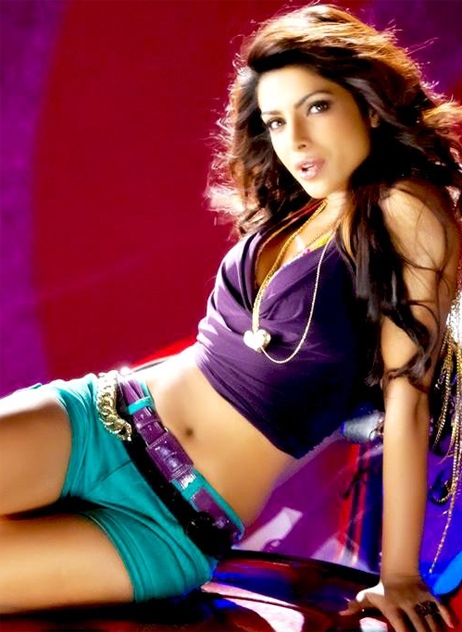 Priyanka Chopra:
She wears a variety of striking shorts in 'Dostana' and looks every bit the exotic diva that she is. With a curvaceous figure and long legs, Piggy Chops giver her desi girl tag a spicy twist. Just like Bips, even PeeCee is a bit on the darker side, which makes her even more appealing. Sometimes, chocolate skin on a woman is far hotter than milky cream.
Hot-o-meter: 8/10
Anushka Sharma:
Another leggy lass, she can carry off an itsy bitsy pair of shorts with much grace. Her hot pants in 'Badmaash Company' and cool shorts in 'Jab Tak Hai Jaan' became the talking point of the movies. The fact that she is extremely comfortable in skimpy outfits shows in the way she wears them onscreen. Way to go, girl!
Hot-o-meter: 8/10