Emoji Face Masks – Emoji Face Masks….Really? That's so WOW, right?
Now seriously, just think about how cool is that to use your Favorite Emoji as a face mask.
I think it's totally amazing.
Yes, Emoji Face Masks i.e. the Emoji's we see on our mobile phones every day is actually a real thing and that too with its own damn benefits. How cool is that? I know that you might wanna try it now.
You must be thinking that who came up with creative idea, right? Alright then, let me break it for ya, it's actually a Taiwan based brand Petite Amie Skincare who released a collection of emoji sheet masks. Right from the angry emoji, chilling one, blushing one to the laughing in tears one; this sheet masks is pretty cool and yeah terrifying a bit at the same time.
Take a look at these designs of Emoji Face Masks –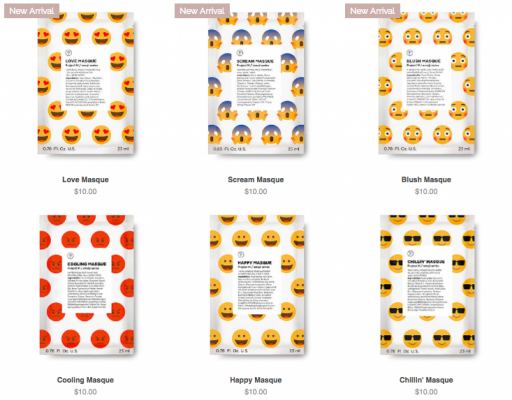 Now take a look at this one. Don't you think that you can scare the shit out of your friends and parents too? Hehe! Just saying.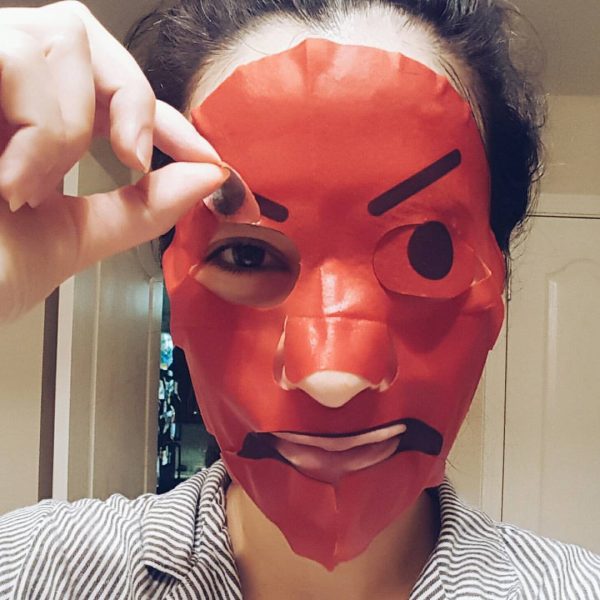 These masks are really damn cool, and they have their own benefits too.
For e.g. the emoji face mask i.e. the Cooling Masque, helps reduces the redness and gives a fresh feeling too. Plus the scream Masque is used as it gives an "Extra face lifting treatment" to your face and makes you look gorgeous. Also the Blush Masque should be used on the sensitive skin as it helps ease the inflammation.
There are people who tried this "Emoji Face Masks" thing and it seems that they really loved it. Without any doubt, it seems that one can use this emoji masks by having a good time listening to music and doing your own cool thing.
It's amazingly creative-
Here are other pictures that clearly show what it looks like on your face.
Look at this Love Masque –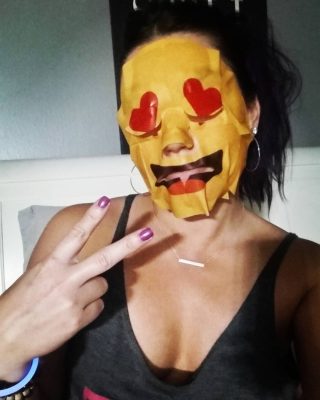 This is so cool- the laughing tears one.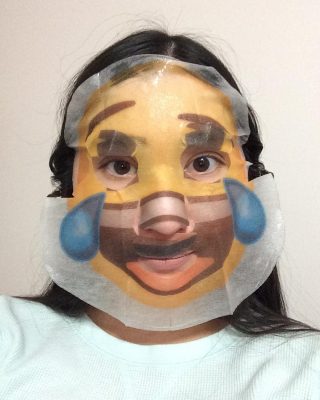 Here's one more Emoji-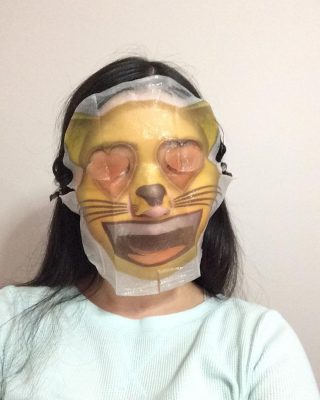 Here's the product –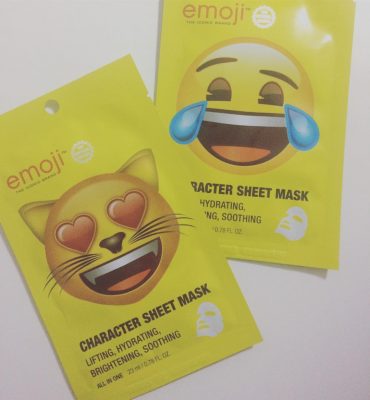 Source – Cosmopolitan.com
What do you have to say about these Emoji Face Masks ? Comment below.