As you move down in the map of India, you will be greeted by serene beaches stretched along the coastline of peninsula. Goa is a western state of the country, harboured by Arabian Sea head to toe from its one side.
However, what makes the state so touristic and famous besides its beaches that can be found in other southern states of India? In nutshell, what makes Goa an exotic island of the country?
To answer it, let us make a virtual visit to the state: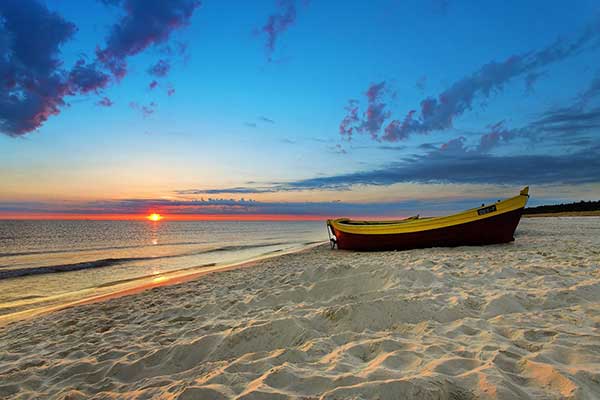 Mentioned above, other states of India too harbour beautiful beaches yet are in no match with those of Goa. The ambience plays a crucial role in shaping the popularity of the place. If you opt Google maps to navigate, which obviously you do while traveling, you would surely end up at one of the most populous beaches of the state, say Baga, Anjuna, Palolem, Calanguate, etc. To rest peacefully in the lap of nature, take a way Mandrem, Morjim, Ashwem and those less listed yet are serene beaches of Goa.
Lifestyle: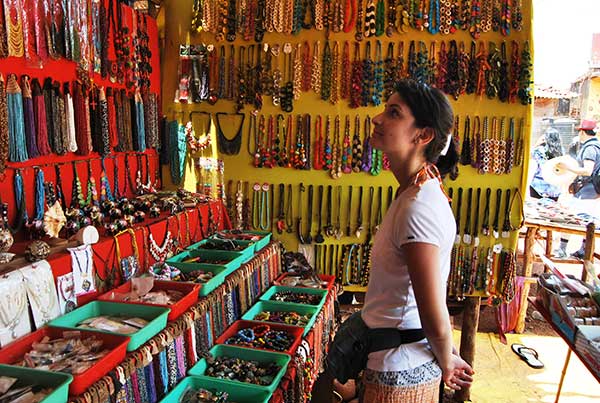 Life in Goa seems to be in 'sossegado' mode. From localites to the visitors, enjoying the moment of life with the dear one is above running after the monotonous yet perpetual race of life. Known for its Hippie culture, Goa imbibes markets famous for selling antiques and other exotic antiquities. Talking about the nightlife, infamous trance culture lights up the show.
Switching to the 'chill out' mode, Goa is the best place to spend time with not only your peers but family as well. All depends on the mode of fun you are looking forward.
Architecture: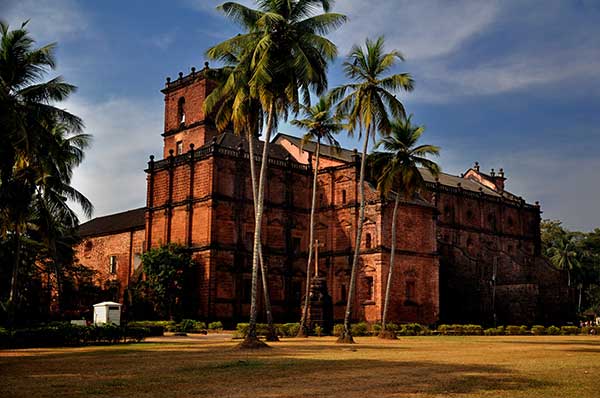 The Portuguese colonial architecture of Goa is also a factor of making the state stand out from its comparing neighbours. Bom of Basilica, Se Cathedral, Fort Aguada, Cabo Raj Bhavan, Viceroy's Arch, etc are some of the famous architectural landmarks of the state.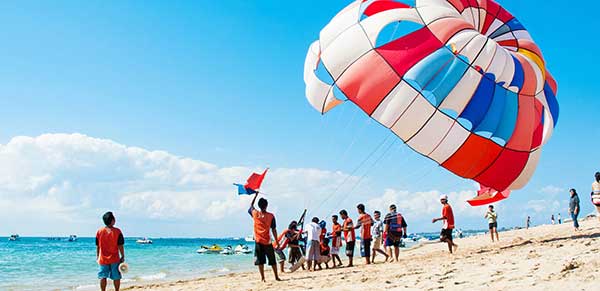 Name it and have it. Goa has all sorts of fun activities for you. Be it driving on a narrow road with the lush green coconut trees both the side, basking in the Sun, fun at water parks, shopping spree in fancy markets, whip up the classic fish curry, replenish your thirst with sweet wines, walking bare foot on the golden sand and waiting for the fleeting water to wet your feet, attend a trance music party and what not, Goa has all of them for you.
What makes it an exotic island of India is not only its remarkable sites to visit, traditional seafood and most loved beverages to enjoy, but also the living element of the place. The warm welcoming people and excellent hospitality severed by the hotels and travel agencies hands to make your vacations memorable. To visit a place once in a lifetime is what every human do but to make you visit twice or more is what Goa do to you. Thus despite of alot similar elements no other state of India can be an exotic island like Goa.