Waterfalls in MP – Madhya Pradesh is located at the centre of India so it would not be wrong if I call it the Heart Of Nation. As a human cannot survive without the heart, similarly India is also incomplete without its heart, Madhya Pradesh.
Be it food, culture, traditional values or whatever, the state is just beautiful in all aspects. In fact, Madhya Pradesh has unique zones of tourism, temples, monuments, artisans, castles, castles, waterfalls, rivers and ranges.
After seeing this place you would never want to go back. Also, the beauty of Madhya Pradesh increases further due to the forests: Amarkantak, Satpura and Vindhyachal. Yes, these three forests are the hottest centre of attraction here.
Today we are going to tell you about the waterfalls in MP, that are the most important for the country, after seeing the beauty of it everyone will say wow
Waterfalls in MP –
Bahuti Falls, Rewa – 650 Feet
Bahuti Falls is situated in Rewa of Madhya Pradesh. It is called the highest waterfall of Madhya Pradesh. It is located near two other most famous falls: Chachai and Keoti fall.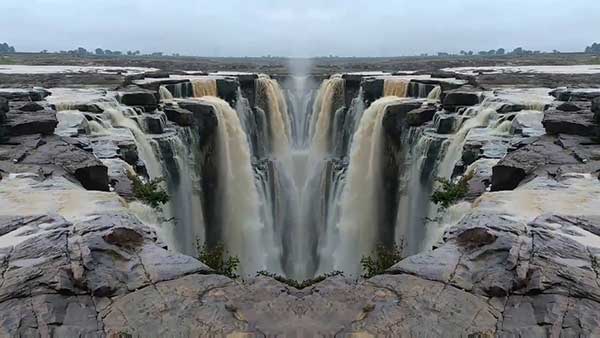 Chachai Falls, Rewa – 430 Feet
Chachai Falls is the second most beautiful and fascinating waterfall in Madhya Pradesh, in the Rewa district on the banks of the Chitrakoot hill. It is 430 feet high.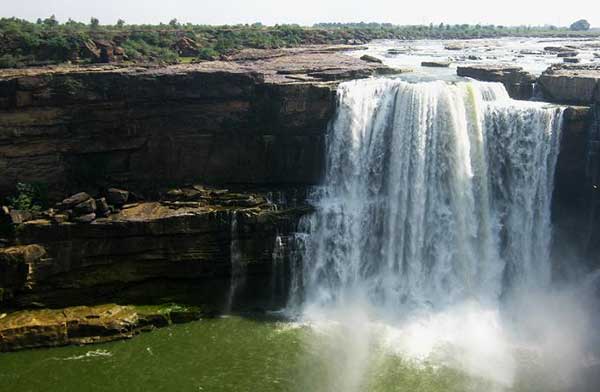 Kiti Falls, Rewa – 322 Feet
Located in the Rewa region of Madhya Pradesh. The waterfall is very famous among tourists. It is considered one of the best tourist destinations throughout the district. It is 430 feet high. You'll be mesmerized after seeing this amazing waterfall.
Rajat Prapat Waterfall, Hoshangabad – 350 Feet
Located in Hoshangabad district of Madhya Pradesh, Rajat Prapat waterfall is India's 30th most beautiful waterfall. Its height is 350 feet. Its shape is like a horsetail. It is also called the queen of Satpura.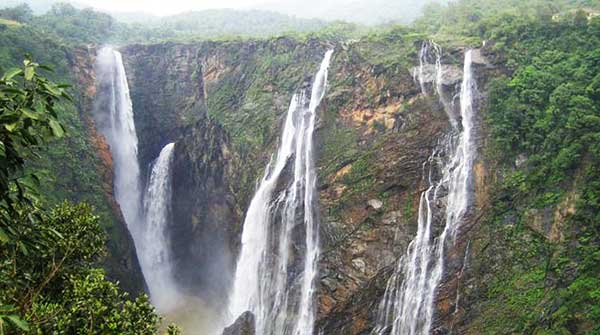 Patal Pani Waterfall Indore
Patala pani is a trekking location in the beautiful hills near Indore. Here water falls from the 300 feet high hills. However, people avoid visiting Patal Pani in the monsoon season.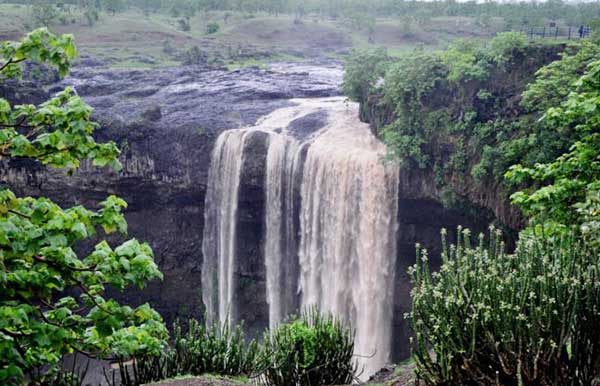 Dhuandhar Waterfall
Dhuandhar waterfall is a famous waterfall of Jabalpur district of Madhya Pradesh. The falls is 50 feet high, located on the Narmada river. Here the water flows like white smoke, hence its name is 'Dhuandhar' which means smoky. This waterfall is famous for its mesmerizing sound.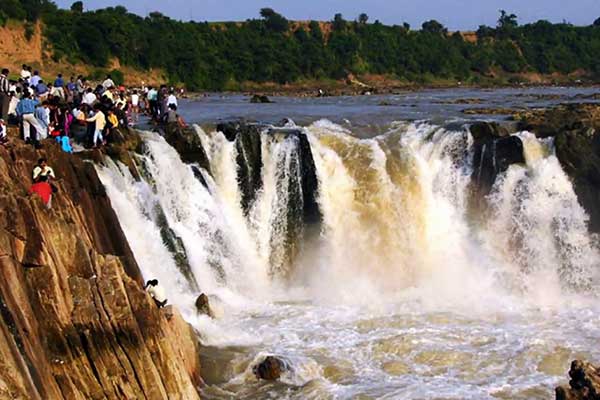 Raneh Falls
Ranhe Falls spreads a natural blow on the Ken River located in the Chhattarpur district of Madhya Pradesh. The scenery here is very eye soothing.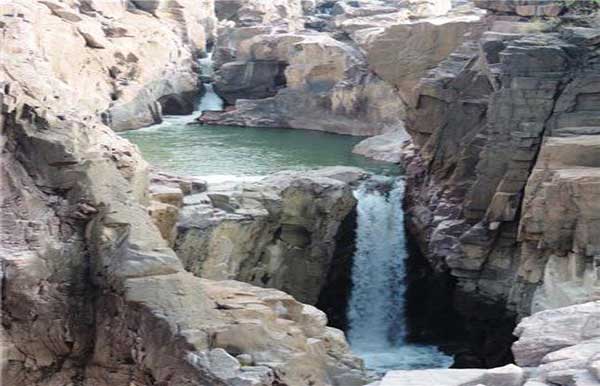 Purwa Waterfall, Rewa
Purwa waterfall is located in Rewa district of Madhya Pradesh. It is 230 feet high. The water source of this waterfalls is Tamas and Tons River.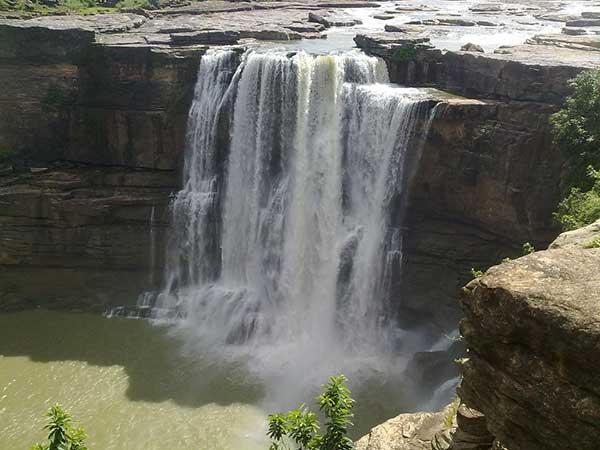 Gath Waterfall Panna
Gatha waterfall in Panna district of Madhya Pradesh is 36th highest falls in India. Its height is 300 feet.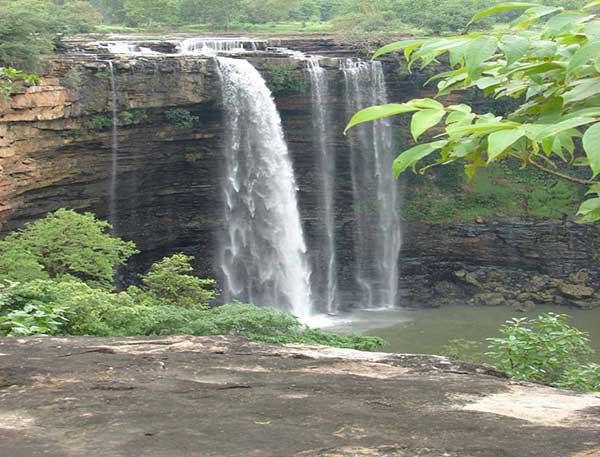 Tincha Waterfalls, Indore
Tincha is another very famous waterfall of Indore, Madhya Pradesh. This waterfall is 300 feet high.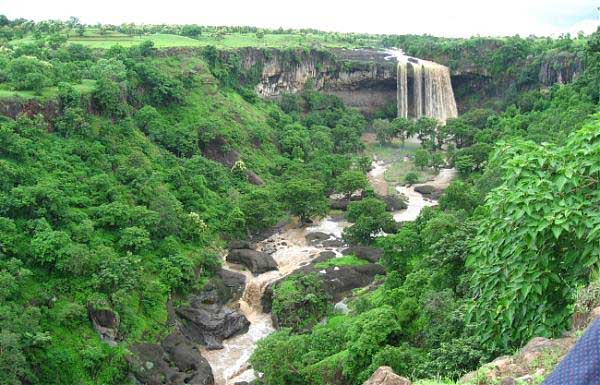 This is not it there are more waterfalls in MP, some other most famous waterfalls in Madhya Pradesh include Kapil Dhar in Amarkantak, Pandav Falls in Panna, Sultangarh Waterfall, Pava Waterfall and Shambhudhara Waterfall near Anuppur. If you ever visit Madhya Pradesh, do not forget to look at these waterfalls.