Everyone needs a break and especially during summers when the sun is boiling down. Literally!
So what better than a fun filled vacation trip with your friends to a place where you can relax & rejuvenate as well as have exciting adventures!! Check out the list of unconventional Awesome Places to beat the heat:
1. Coorg (Kodagu), Karnataka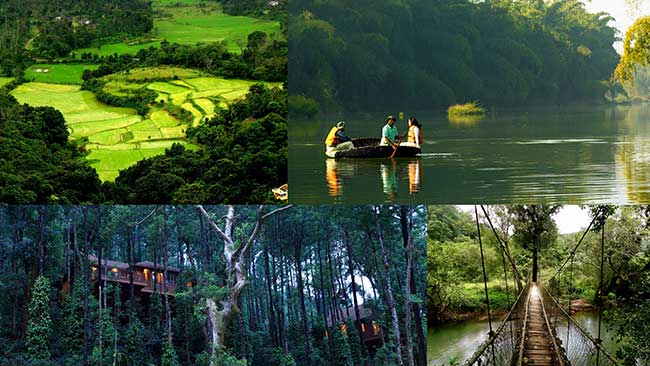 It is referred as the 'Scotland of India'. It is mesmerizing to drive past the spice and coffee plantations that have recently bloomed and have a refreshing fragrance in the months of April & May.
Just imagine living in a tree house, going for a coracle ride and clicking selfies on the old wooden bridges!!
2. Tawang, Arunachal Pradesh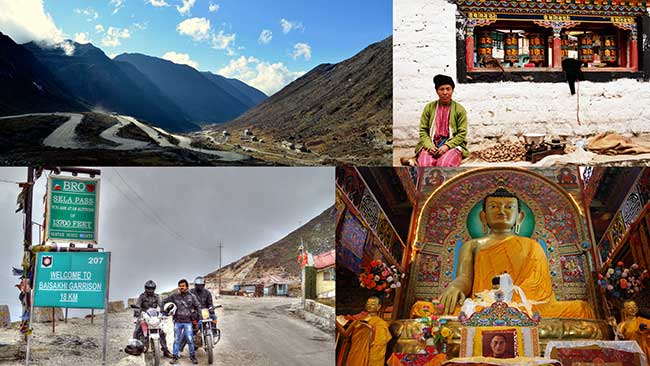 A mix of religion, history and nature, Tawang is one of the least discovered towns in Arunachal Pradesh.
A bike ride with friends down the hill will definitely bring a smile on your face. Also get ready to have a touch of spirituality and a completely different atmosphere/culture.
3. Munnar, Kerala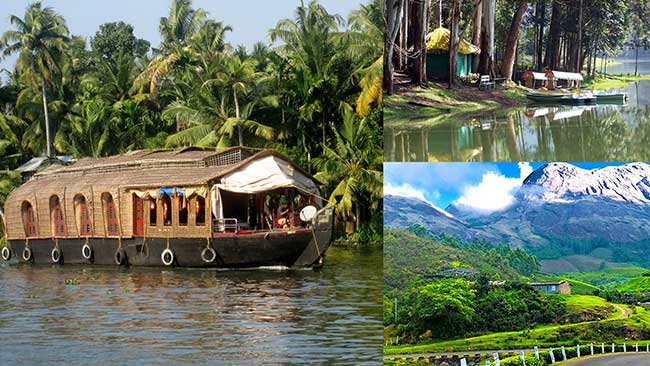 A picture perfect location for a summer outing. It has an interesting mix of local fun activities and peaceful green spaces.
Fulfill your dream of a house on the lake by taking a ride in one of those comfy House Boats.
4. Nainital, Uttarakhand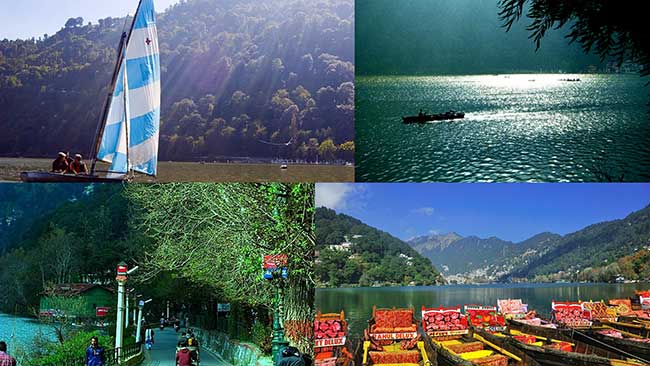 A much needed break from the deadly heat of Delhi, Nainital is a small town in Kumaon which has the beautiful Naini Lake in its center.
A mix of desi and videsi boat rides plus a buzzing market place nearby the lake.
5. Ranikhet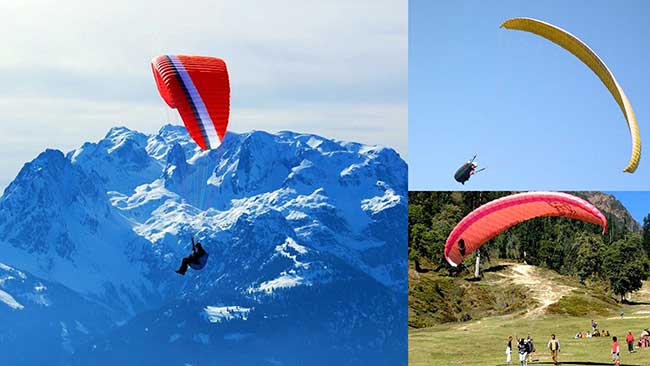 A place for adventure seekers to get their dose of adrenaline rush. Go for Paragliding over the Kumaon hills.
6. Shillong, Meghalaya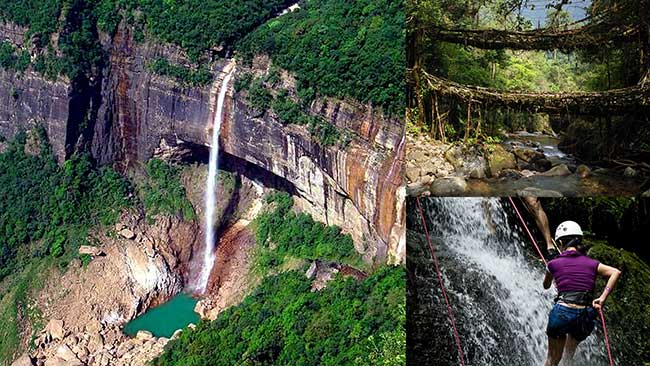 Waterfalls are wonderful but waterfall plus rock climbing is awesome!! Something that you can experience in Shillong.
Also you can visit the very famous "Living root bridge" one of the very rare sites of the world.
7. Cherrapunji, Meghalaya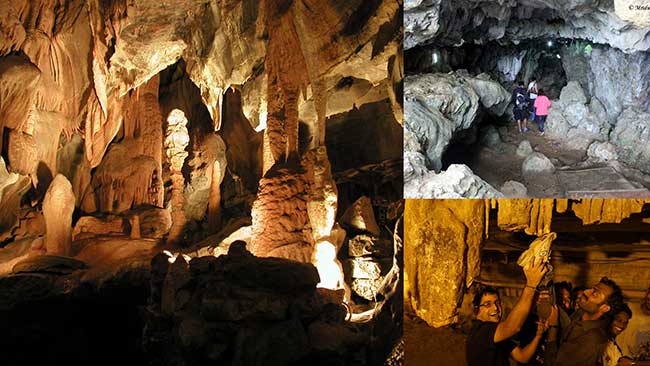 If you are an adventure junkie then this is the place that you should visit.
Explore the mystical caves just like Indiana Jones and enjoy the nature's showers!!
8. Kadmat Island, Lakshadweep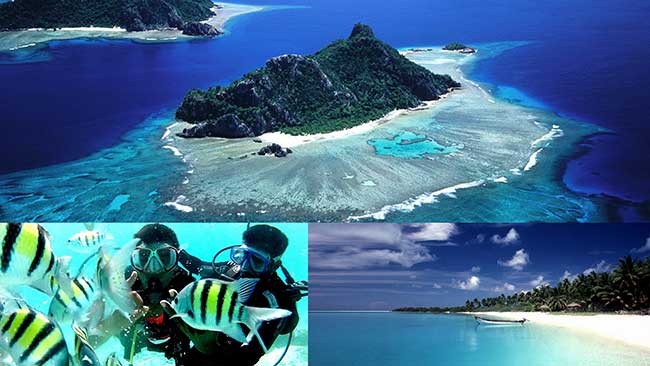 Go Scuba diving in Lakshadweep or just lie down lazy on the beach. You can also go for Sailing or other water sports.
9. Rishikesh, Uttarakhand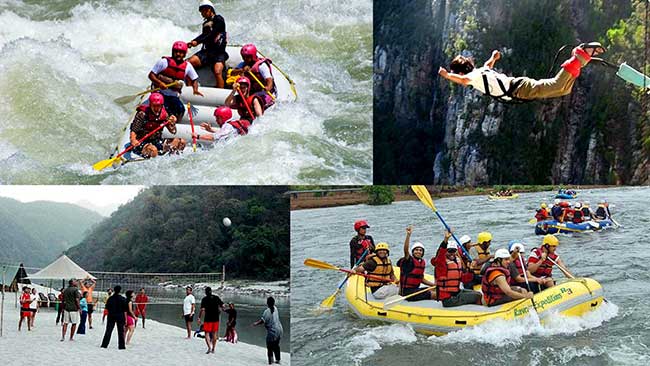 You thought Rishikesh is only a place for 'Char Dham Yatra' then you must think again.
Because it has one of the most exciting river rafting options other activities like kayaking and rock climbing.
10. Raigad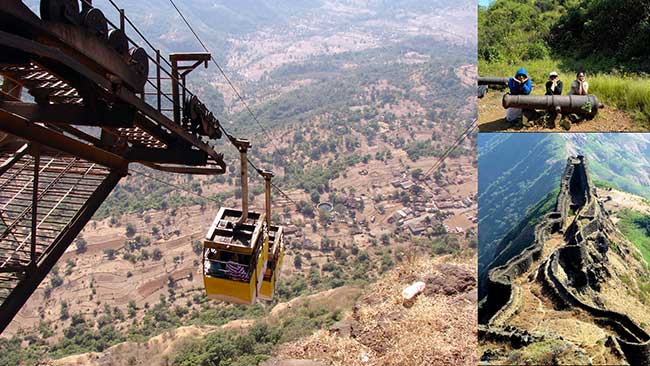 Have your very own Dil Chahta Hai or 3 Idiots moment at this historical fort.
With attractions like Rope way and a beautiful site of clouds beneath your foot once you reach the peak of the fort is just marvelous.
11. Dandeli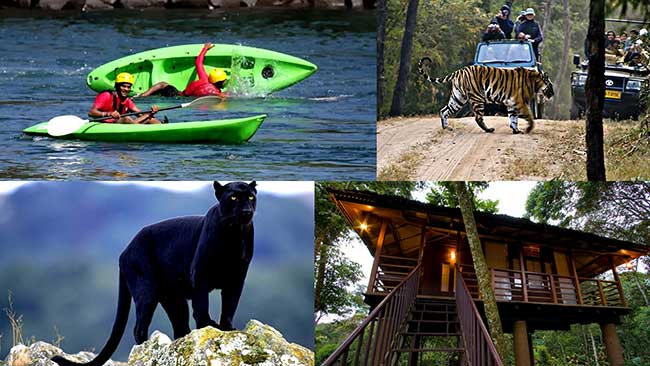 A place for real bird watching and witnessing the wild life at very close proximity. A perfect mix of nature and thrill for those who dare and live life off the edge.
Activities like white water rafting, kayaking, coracle rides, wildlife and bird watching, camping, trekking and ancient caves are all here.
12. Andaman & Nicobar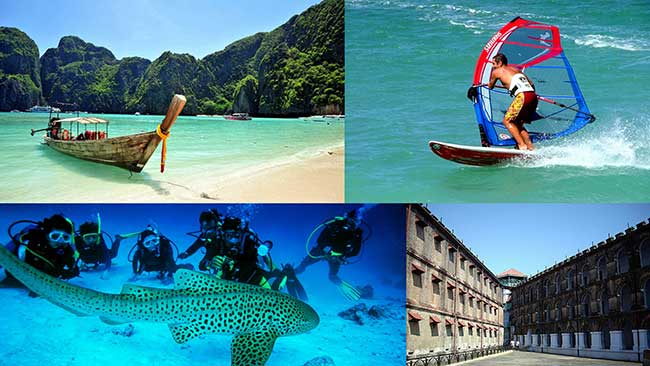 This place has taken the water sports experience to a completely different level.
Innovative activities like Glass bottom boating, snorkeling and water skiing awaits you, while your girlfriend can have a rejuvenating spa therapy in the luxurious resort.
So Share this post with your friends and tell them that "Dude this is where we should be going!!"
Also Comment & tell us your ideas about how to beat the summer heat!