Rape is not sex – Rape is a crime while sex is an act of pleasure. Sex needs to be seen and discussed beyond safety issues and rape.
There is a thick bold line differentiating rape and sex. Rape is a crime while sex is an act of pleasure.
Rape:
Before even talking about this gruesome crime we need to discuss sex. Yes for some weird reason rape and sex are mixed topics in our country.
Sex is considered a taboo. People aren't educated about sex properly.
Sex needs to be seen and discussed beyond safety issues and rape.
Sexual needs aren't discussed and embraced openly. Hence we remain ignorant.
Previously when I posted an article on sex it was purely aimed at initiating and broadening people's mindsets about topics like pre-marital sex and live-in relations but all the comments on that post were only talking about rape.
Yes not denying that rape happens and even false allegations happen.
But when someone is talking about sex, why do we tend to link it with rape? The act of making love is either a taboo or a crime.
Why can't it be seen as a beautiful pleasurable experience that two adults indulge in?
Bollywood industry also somehow used sex as a tool to depict gruesome crime scenes. People didn't have access to sex so these scenes became their only way of exposure. Crime scene became a mode of entertainment and was used as a tool to titillate the audience. It worked because we didn't get to see sex otherwise.
Quite amusing censor boards never encouraged sex scenes but it was all right to show gruesome rape scenes. We all remember the famous rapists Ranjeet, Shakti Kapoor, etc. the list is endless.
Skin show only meant by tearing girl's clothes. So when a girl chose to wear a bikini it was assumed she is asking for it.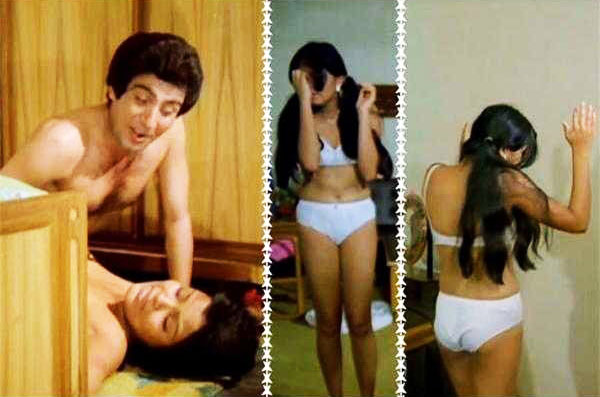 In real life our society deprived us from sex and hence reel life crime scene became the only outlet of emotions.
Somehow we all are highly baffled about rape and sex. Rape talks seem to be the only way we talk about sex. But intercourse and physical intimacy can happen without force also.
It is very important to have a proper understanding of sex firstly, have discussions about physical intimacy, broaden outlook about such subjects.
It is important to have the discussion of intercourse without linking it with rape, safety issues, torture, etc. The demarcation between the two topics is somehow so blurred that people just can't imagine the act of sex as a pure sensual topic of discussion.