Jim Ankan Deka, a musician, director, and guitarist became popular after his voice was raised against increasing violence against women in Bangalore. The Delhi gang-rape of 2012 was one of the worst incidents that had shattered the law and order of not only the capital but India. Several voices were raised against justice and the attack.
Jim Ankan Deka's voice and composition for Awaaz – Speak Up against sexual violence had given the identity as one of the bold and talented people and musicians. He won several awards for his song which was a rebel against women's violence.
Composition of Awaaz – Speak against sex and violence
The song was composed by Jim Ankan Deka, Ritwika, and his wife for a rally in Bangalore in 2012. The rally was for the victim who died in the Delhi Gang rape, the time slowly lost the flame of rebel. The main theme of the song was to ask people about their thoughts against women's violence.
It brought a great revolution against violence, providing changes and improvements towards ensuring security and respect for women. The video song was directed by his wife Parmita Borah, the facts of the video show stories pictures of abuses. The video combines three stories on girl children and women. He said, "My wife came up with an idea of a music video showing child abuse and sexual violence". He is dedicated to music through which his visuals and viewpoints were expressed in his popular song Awaaz.
In 2013, the video won the best video award honored by the Mumbai Shorts international film festival.
In 2014, the video Awaaz won the best music video, and Best music and video respectively by the Hollywood Shorts Reels -14 and the Noida International film festival. These are some of the achievements of his team and music.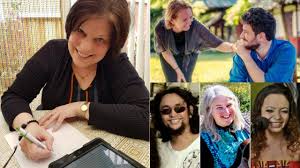 "I did quit my job to join a band as a Keyboardist", Jim Ankan Deka
Motivation due to music did not keep him long away when there was a matter of earning bread for survival in Bangalore. To earn his living he had changed many jobs but it was for some time after which he left his job to join a band as a keyboardist in Bangalore. It was a new band, where some of his friends practiced in a garage.
Followed by practicing in a band he started earning as a music teacher. While teaching he realized as said
"Slowly while teaching I realized that Bangalore had many institutions but lacked few specific courses". This was a turning point in his career as well as a mentor in the field of music. It is here that he established Eastern Fare Music Foundation in Bangalore. The organization now has four teaching organizations and a nonprofit organization known as Count your blessings.
The non-profitable organization works for blood donation camps and provides aids to the people in slum areas and orphanages. Today he is one of the popular musicians who established his work throughout Bangalore and North East India.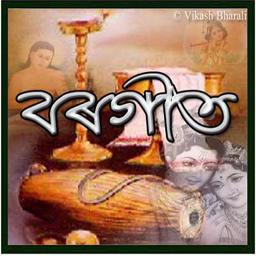 Traditional Instruments training and his experience
Jim Ankan Deka's training started at the age of three in Borgeet and Khol. BorGeet is the devotional songs of Neo-Vaishnavism that are practiced in Assam. The song's compositions are based on ragas and talas that require years of training to expertise in the form of music.
Khol is the essential instrument required with BorGeet. In any traditional rituals and festivals of Assam, Borgeet plays the main role. It is a terracotta-made drum which we also know as Mridanga. The drum is played on two sides which is a popular instrument in the eastern part of India.
Northeastern part and eastern parts such as Manipur, Odisha, and Assam use it for music and dance. At an early age, he started his training, it was the beginning of his music and vocal training. Now he expertise as a teacher in guitar, piano, and vocals. His institution serves musical education to the underprivileged. He mentioned free music education by his institution, which provides courses for up to eight years.
As an Artist he started his musical education in Assam, his expertise genres are Pop, acoustic rock, easy rock.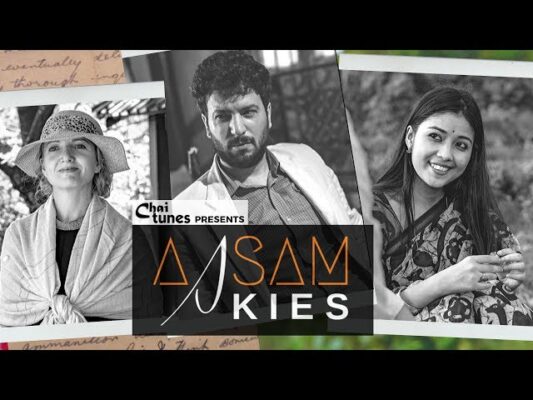 Jim Ankan Deka's inspiration and his favorite composition
The favorite compositions of Jim Ankan Deka are the Assam Skies, it was a poem written by Karen Weed that consists of the vibes of Assam. Two of his English compositions are "Little love little peace" in 2017 and "How else can we sing" this that was for a band in 2010 for Eastern Fare.
Mentioning his idols, he said, "My first idol was my father who was a writer Bhabananda Deka, from Guwahati, Assam".
While later his inspiration and support was his wife, Parmita. All of his music videos were created by her. Mentioning his music idols he said that "I still love to be a student of Jim Reeves, Metallica and most important of all Eric Johnson, as a popular guitarist. Being an Assamese he is an admirer and fan of Bhupen Hazarika and Jayanta Hazarika.
He has also composed short documentaries on Shillong and Nagaland –a journey through the choirs of clouds. His soul is connected to music and creativity unfolding passion through his different music compositions and directions of short movies, documentaries, and songs.