Whenever you close your eyes and think about the classy dishes of Kolkata no doubt the lacy and web textures of the crispy egg cover layered Fish Kabiraji will be floating in your imagination, if you have tasted it before.
Stuffed with fish fillets and a bit of spice it is prosperously surviving despite different continental food, and National foods are in the market. The best form of appetite from the Bengali Kitchen. A distinctive form of cutlets has a splendid mouth-watering aroma that will pull you from as far as you are towards it. Fish Kabiraji acts as a dote to the empty belly, also it is a strong compact protein combination that was invented before independence which is about more than 70 years old.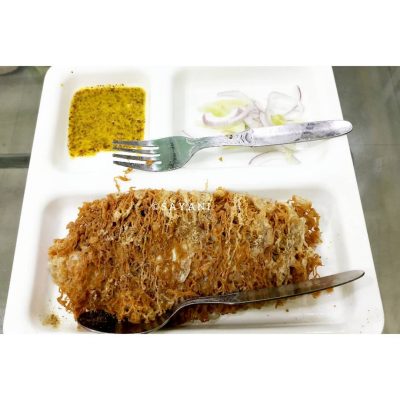 History of Fish Kabiraji Cutlet
No! This special preparation of this cutlet has nothing to do with the Kabiraji that is Ayurveda or its medicine, the main confusion grew and finally imposed on the name of this fish cutlet. Since this new stylish covering of the tasty dish was attractive as much as the fish, the British called it coverage fish. But the name did not remain the same as the more amazing formation of this coverage was and turned to "co-bi-ra-ji". Fish cutlet is one of the British snacks but mostly made of chicken but after a certain time, they wanted something new in their plates. Dak bungalow officers, Britih asked their chef to try something new dish from the cutlets. Finally after several experiments the concept and flavor of Fish Kabiraji cutlet had won their heart and stomach. As well as of the Bengalis of Bengal!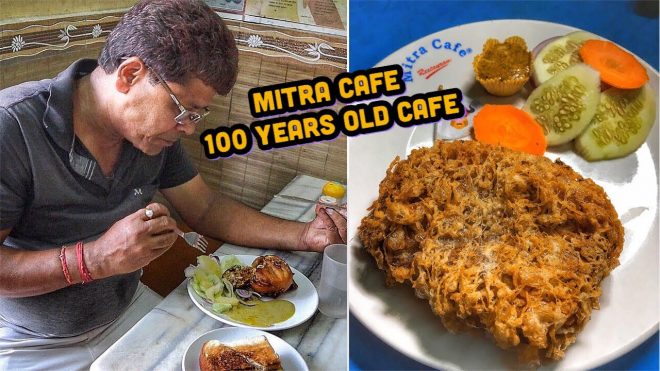 Covered fish with egg layers sound more attractive when called "Fish Kabiraji". Bhetki fish is the main ingredient that is marinated and then fried with the eggs batter. Sounds too easy but no longer when you have to use your artistry to make the laces with the eggs batters and it needs some creativity to do so. While few believe that a good cook or chef should attract someone with the aroma and by first glance of the food. It is being served as it was before independence. It has not changed in any form as people love to see and eat in the same way as it was seventy years before independence.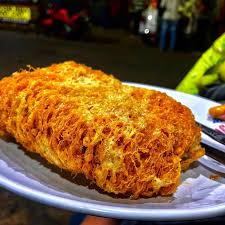 Fish kabiraji in the streets of Kolkata
Bengalis have always been foodie, and not a single day the kitchen runs without the varieties of fish. No doubt if you are a fish lover, then you are from Bengal or a Bengali.
So, while you take a walk along with the street stalls of Kolkata you will find the fish and chicken cutlets. While fish kabiraji is another most favored dish but as for kabiraji you need to add the layer of the web by the eggs after the fish cutlet is formed.
People love to enjoy it as evening snacks over a cup of tea having hours of talks on politics and football. Fish Kabiraji cutlets are also served in restaurants apart from the street as the traditional food of Bengalis which has not changed its appearance and taste, as people love to eat as it has been prepared for decades.