KC Das rosogolla, the brand itself reminds of the history of Kolkata's Rosogolla. Serving for more than a century, over years it has elevated its business. One of the heritage of India City of Joy, Kolkata is always famous for Bengali sweets and rosogolla; the first thing that comes to mind is Victoria and for sweet or rosogolla, KC das. 
Progressing over years Dhiman Das the great-grandson is one of the directors and leaders pouring bit by bit efforts to brand. 
Why does KC Das rosogolla stands exceptional?
Often it may come to mind that despite a strong competitive market with widespread local and other brands KC Das Kolkata stands distinct. The invention of the rosogolla was the major invention that was later adapted by other competitors. According to Dhiman Das, the sweet and confectionery sector was lifted during the 1940s after the invention of rosogollas by Sarada Charan Das.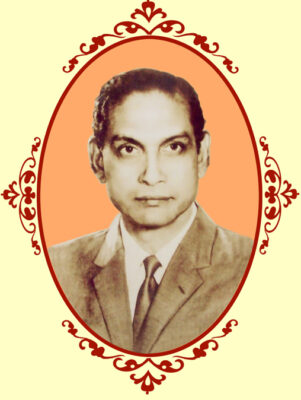 Later this strategy was followed by the rest of the growing sweet industry in Kolkata. The method of preparation and production was also adapted for the chairman of Haldiram, Shiv Kishan Agarwal. As Dhiman Das stated that "at the age of 85 years approx, he met to thank for the unique heritage invention and contribution to Bengali sweets of our forefathers". Almost all the top sweet makers and sellers of Kolkata follow their method of preparation of boiler or baked Rosogollas. 
Dhiman Das As a Companies Director at 49
In 2014, Dhiman Das, one of the directors of KC Das had undergone cervical spine surgery. Due to the failure of surgery, he was bedridden suffering from paralysis. About one year he was not able to contribute much to the heritage sweet shop and business. Almost for one and a half years without any support, all alone he pursued his medical treatment. It is one of the frightening and worst times that shattered his life. 
Suffering from paralysis for one and a half years he was in Mumbai. With the help of an attendant, he carried out his regular activities from shopping for groceries to paying off room rent sitting on a wheelchair. He stated, "Until the age of 42 I was never away from my home, Kolkata. It was then I stayed away from home all alone".
This was the time when the business was at a downfall as stated by the great-grandson of KC Das. In between his treatment, he was bound to return to Kolkata.
Now he is 49, after health struggles to business turmoils, both the KC das great-grandsons have been able to re- flourish their brand.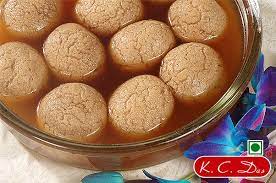 The brand KC Das rosogolla has regained its position, enriched in quality after Dhiman Das joined as a director. Sweets and rasgulla making was a part of his interest which was fueled by his elder and younger uncles. Business of Canned rasgullas and confectioners are in Bangladesh, the US, and the UK. At the age of 14, he started to contribute to work for a new shop started by in the name of Nabin Chandra Das. He was from a commerce background. But to push the brand to progress he had completed his training under Dr. Natarajan at their research and development center in Bangalore.