Young and dedicated to Bengali literature, Indian author Shamik Ghosh is known for his short stories. His stories approach different fictions related to human lives. The beginning of his career was not straight into writing stories. To start earning and stabilizing their lifestyle his first job was in a private bank located in Kolkata. 
Later he moved out to Ahmedabad and Mumbai for a better living. But it was not for long that he was far from penning his thoughts into stories. Fictitious stories in Bengali have given a second chance after working in Mumbai for a while.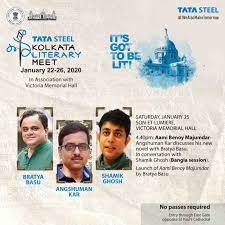 Indian Author Shamik Ghosh's Ghola and Elvis O Amolasundari short stories
The first written short story by Shamik Ghosh was Ghola which was published in Desh, a popular magazine of west Bengal. It is magazine is considered as the most literary magazine of its time. After which he had written a number of short stories which are read  by the young ones. Bengali literature has seen many changes in the form of literary work. With the conversion of generations, literacy work, and the minds of readers the kind of execution of story flows has also changed. 
Critics have many viewpoints when for few some appreciate the uniqueness with indulges modern fictions versus towards future. While some critics find these stories unrealistic. 
Hereby, after receiving a good response from his followers and readers there was a break in his writing career. 
His second short story was written almost after ten years. It counts the gap between his education duration and his work experience. Understanding and explaining the situations of both the poor and the rich are expressed refined in short sentences. 
Pointing on poverty, the problems faced by the people with comparison to the rich are covered in his stories. 
One of his popular and best penned short stories is Elvis O Amolasundari. Describing the scenes through creative sentences gives a clear visual of the stories. Shamik Ghosh won the Sahitya Akademi Yuva Puraskar that is also known as the Indian National Academy of Letter's Youth prize in the year 2017 for "Elvis O Amolasundari". The English version of the Half time -er pore was awarded for his top translation by the Harvill Secker Young Translators in 2018. It aims to encourage the young minds who look forward makingke careers in language and translation.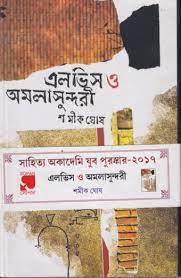 From Short Stories to Film Making
Contribution to Bengali literature in short stories has honored him with many prestigious awards. The awards was from different honourable organistions of West bengal and India. After a wide success as author his next attempt was to film-making. 
His experience as a childhood surrounded with the different classes and society deepened his views on real lives which has been n interpreted into a fiction. 
Film-making is still in his desire, to reach a greater audience who can know about his stories and his dedication as an indian author and a filmmaker. It may be possible that the short stories can be a part of his filmmaking.