Respect is one of the greatest expressions of love and Atal Bihari Vajpayee earned that aplenty from his countrymen.
Erudition, poise and compassion were the three characteristic features of Atal Bihari Vajpayee that made him the crowning jewel of Indian politics. Our hearts sink at the news of his demise. The news was released by the All India Institute of Medical Sciences where he was being treated lately. Atalji breathed his last this evening at 5:05 pm and a tidal wave of emotions engulfed the BJP camp because his death marked the end of an era for Indian politics, great things are transitory, after all.
Prime Minister Narendra Modi, who paid a few visits to Atalji in the hospital is at the state of shock after the news of his demise. He instantaneously declared a 7 days mourning nationwide, quite rightfully so. Politicians from the other parties expressed how grief-stricken they are at the news in the social media handles among which names like Akhilesh Yadav, Omar Abdullah, Mamata Banerjee and Rahul Gandhi  are notable.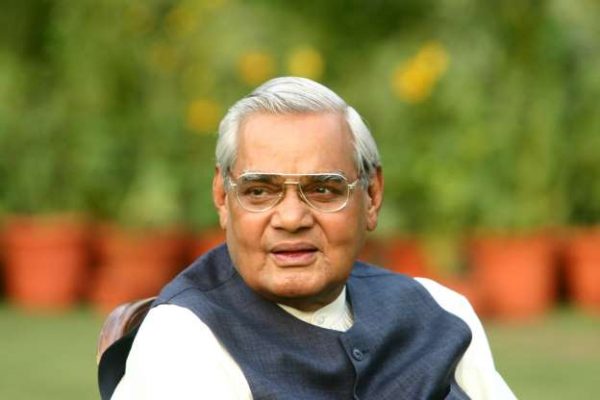 Senior BJP leader LK Advani bids an emotional adieu to this legendary leader and the great statesman of all time. Atal Bihari Bajpayee was 93 years old at the time of his demise. He was one of the rarest leaders who was held in such high regards by the masses and the opponents too bowed down to his personality. During his tenure, India clocked phenomenal economical growth and he will be always remembered for that. The highlight of his political career was ordering the fearsome nuclear test in Pokhran which seemed to bend rules of the discriminatory nuclear order and he handled the geopolitical consequences that it entailed quite skillfully. In fact, The Vajpayee led government ideologically pledged allegiance to right-wing government. India experiences a GDP growth of up to 8% from 2003-2007 which is commendable too.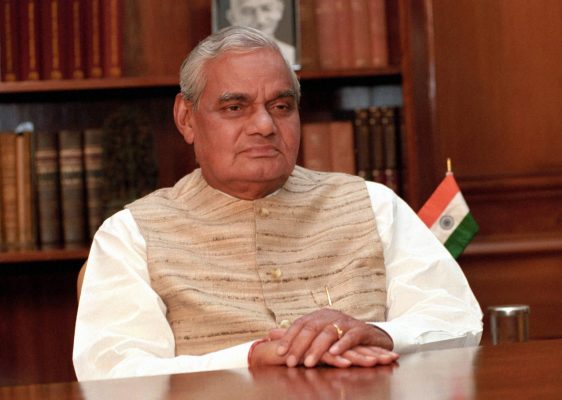 In a further measure, Atal Bihari Vajpayee government ordered privatization of government companies via strategic sales, foreign exchange rules that were made more flexible. His government also vouched for rationalization of taxes and reforms were initiated in capital markets and insurance. The government even stretched to the gamut of privatization of Public Sector Banks and Liberalizing labor laws. Economists believe that if privatization like Air India or Oil marketing companies had been materialized, it would not be as lacerating in the pocket of the government any longer and trillions of money would have been saved in the bargain. Vajpayee won hands down for completing a coalition government of NDA made up with unruly partners with different agendas.
We bid farewell to our pioneering leader whose Samadhi will come up near Smriti Sthal where 1.5 acres of land is earmarked for the same, according to sources. Reports also say that the mortal remains of Vajpayee will be kept at the BJP headquarters in New delhi for last tributes.
Rest in peace, Atal ji.