Ugliest selfies – Selfies are supposed to be gorgeous no matter what but people now, have started getting comfortable while taking selfies with their close ones. My comfortable I mean taking Ugliest selfies.
There are a lot of trends which come-up in the Selfie world, first it was an individual selfie, then it was a group selfie, then it was a pouted selfie, then came the weird face selfie and now it's about the Snapchat filter selfies.
We have got some pretty girls who prove that taking selfies is not only about looking gorgeous, it's also about having fun with your own self. These girls will surely break the stereotypes of taking 'Only' pretty selfies as this journalist asks them to click the ugliest selfies of themselves and compared them with the most beautiful selfies of them.
Let's have a look at Ugliest selfies –
Ugliest selfies –
1 – I don't understand why she is finding the selfie ugly? I feel that she is looking absolutely adorable in this picture. Isn't it?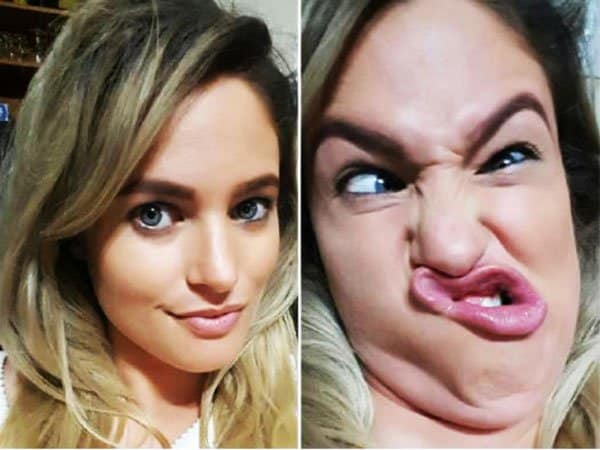 2 – She calls it the 'Best-friend Selfie'. She says that she sends this kind of selfie only to her best-friend and no one else.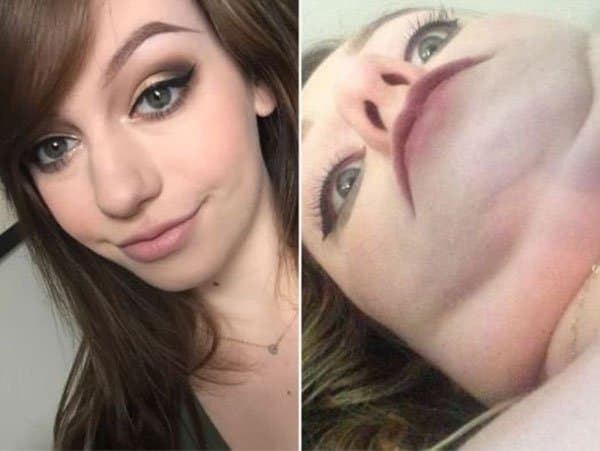 3 – This was definitely looks obnoxious and not ugly at all. It's okay to experiment with your expressions and reveal your hidden talents to your own self.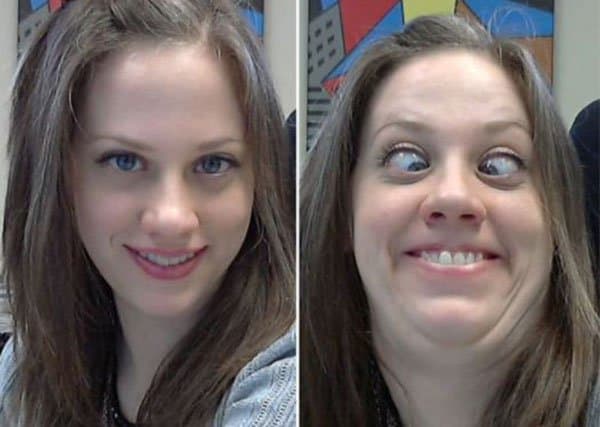 4 – Umm well, I agree, this one definitely justifies the ugliness of one of the most beautiful faces in the world but it's fine until and unless it makes you happy.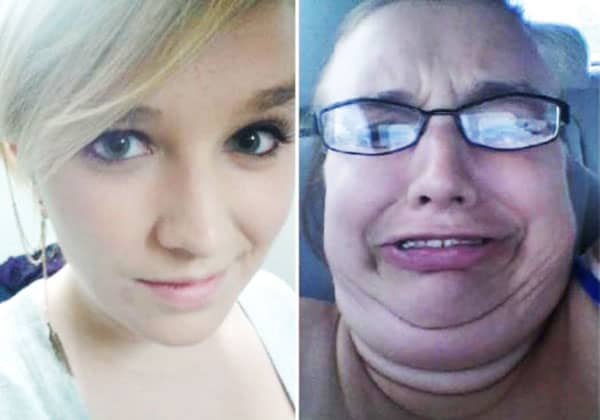 5 – Now what about this? Isn't this just so bizarre? This girl definitely knows how to play with the facial features like a boss and I just can't stop laughing at it.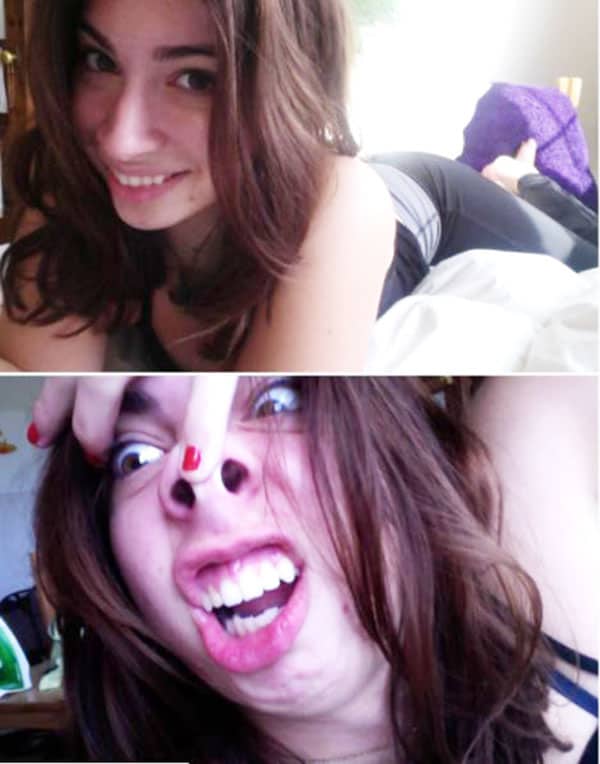 6 – Oh my! That pretty ugly face. This girl is gorgeously trying to look ugly but she fails to do so. She is still looking really cute. Isn't she?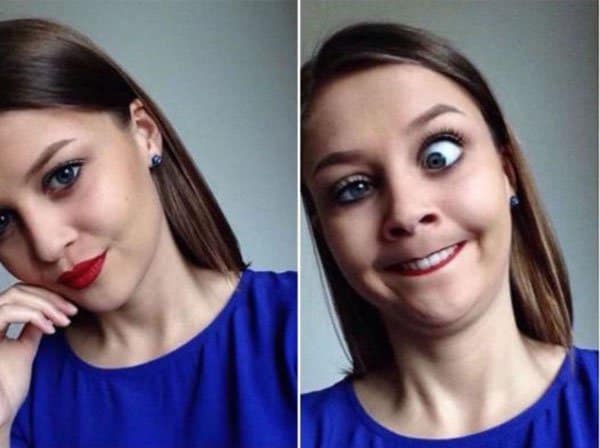 7 – That's like a brand new woman in the other selfie. The stunning Latin beauty looks like a retard in the other picture and we just can't handle it.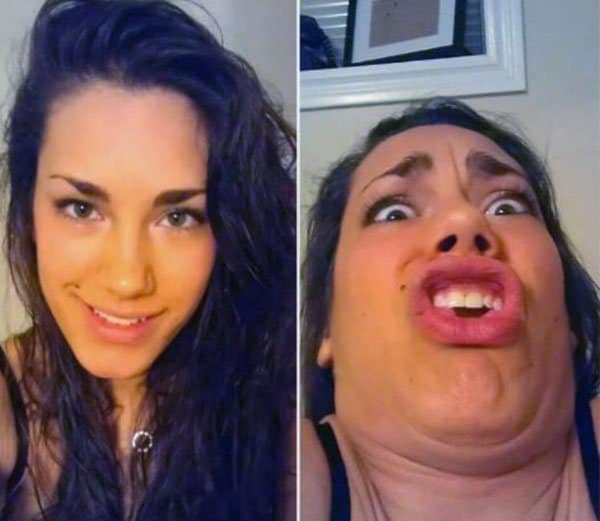 8 – Oh my God! What the hell is this? How could she eventhink of designing this one? I mean how can she go from a + to a – in minutes.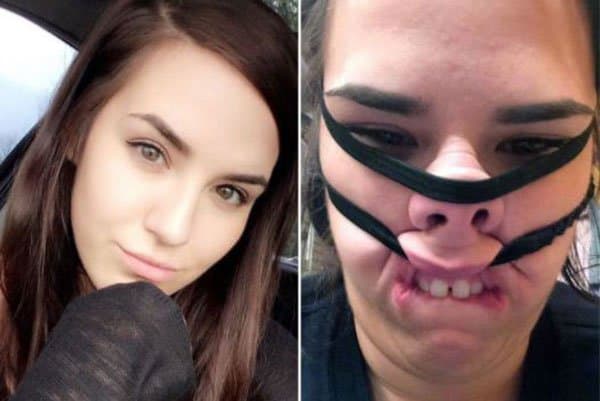 9 – Is she the same girl? Leave ugly aside; this girl right here looks quite possessed in this one. Girls are real drama-queens I must say.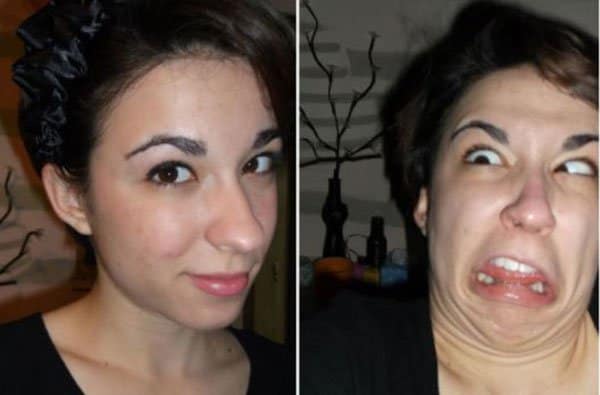 10 – Is Annabelle back? Did someone see a lost ghost? If anything of that sort happened then you must have a look at this Diva turned demon right here.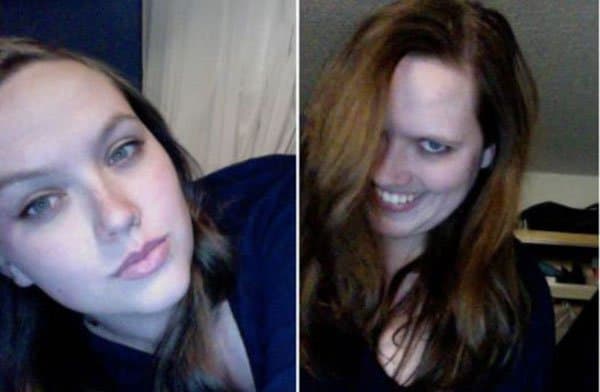 These are some of the Ugliest selfies – Did you see the variation of the expressions girls can throw at you? It's just about the comfort-zone, once you get out of it, a lot of things get revealed to you about your own self.