Recently a government airline is in news for its bad services and funny bloopers. And this is not the first time that they have done something like this.
Here are some of the unbelievable incidents/examples of the past.
Kachori Kand
A pilot refuses to take new orders and reschedule the flight because she had to collect a parcel of Kachoris!!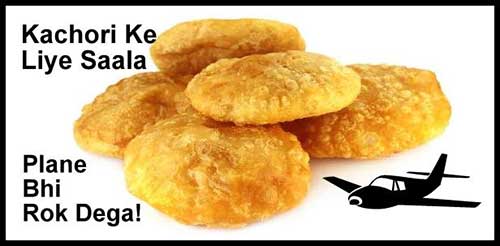 Uncle Kisko bola be..!*#@#*!
A fight breaks out between the pilot and the co-pilot just because the former addressed his colleague as 'Uncle'

It might have went something like this…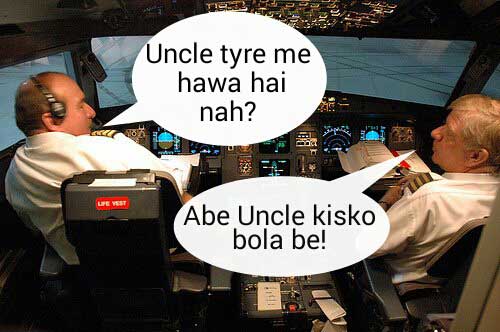 Flight Delays and cancellation – Yaha sirf der nahi andher bhi hai
Cricket Fans who had booked the tickets of a match in Australia missed it because of the flight delay.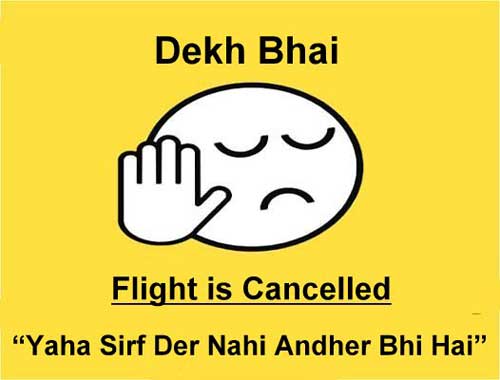 Rude behavior – Arre Mamu Seat Belt Band Le
A few complaints have been already registered against the staff for being rude to the passengers even after having them wait for hours.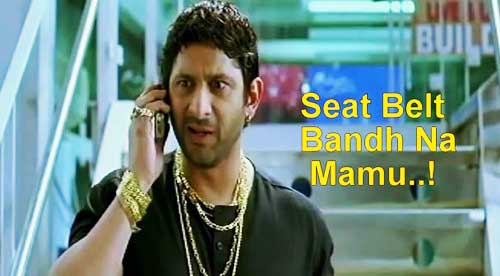 Carefree flying – Fast And Furious Indian Style
There is also news about Pilots leaving the cockpits in mid air…just imagine!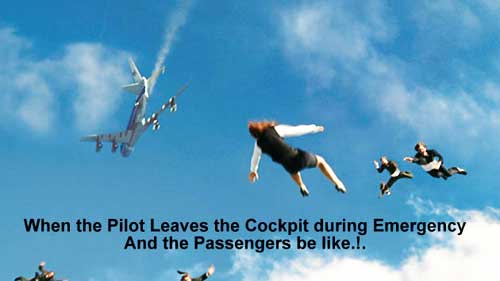 Please share your Too Slow Too Furious experiences with us in the comments section below.
Also follow us on twitter @Youngisthan with the #KuchBhiHoSaktaHai and few select winners will get a free ticket to fly a paper plane! : P
It's India Boss Yaha Kuch Bhi Ho Sakta Hai
Like. Comment & Share it's all complimentary :p