Horror movies from Hollywood really scare the sh*t out of us.
We quake as a leaf at the thought of even going to the toilet alone. In our subconscious, there is always something lurking under the bed or looking at us with cold sight from the mirror. That is what happens when we sit through a spine-chilling horror movie. However it elevates assault on her mind, we still love watching Hollywood horror movies because they receive great CGI treatment. If you have been a 90s kid, you too must have had the trauma of watching movies of the likes of 'Purani Haveli' or 'Adamkhor Hasina'. Trauma because we oscillated between the decisions whether we should pretend to be scared or break down in exasperating laughter? Quite ironically, that dilemma still perpetuates when Bipasha Basu overdoes her acting chops on screen, well we associate her name a lot with the horror genre for obvious reasons.
There is a dire need now to magnify the reasons why some sarcastic minded people laugh spasmodically during horror movies. What are the less-creepy features that tickle our funny-bones? What makes us obsess over these because even if we wanted we couldn't hold back the bubbles of laughter from erupting.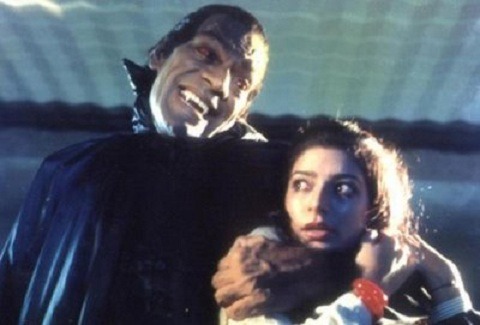 Not all the movies are as creepy, recently 'stree', the first horror comedy of Bollywood released which has shone through in Box office. It came at the nick on time when horror movies in Bollywood almost started to double up as comedy movies. Perhaps, horror movies that induce laughter probably hand us over the thread to guess the suspense beforehand. Suspense is that adhesive when keeps us stuck before the screen and biting off nails.
I was brooding over the reason why horror movies may be the evil is too much explained. The warewolfs attack you wearing prosthetic dentures and angel of death shadow you everywhere with his trident. So much so, that you feel like the protagonist should just ask him to chill!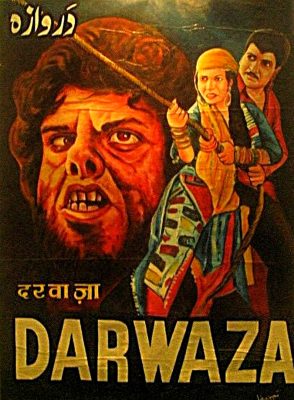 Thank god, Bollywood hasn't tried its hands on zombies, of wait, what am I saying, it did, Go Goa Gone which gave us fitful hiccups thinking what did we do to deserve this?
No doubt, Bollywood exploits our curiosity to understand what ghosts look like or how vampires suck blood and spins hilarious yarn leaving us in the dilemma 'Bhoot hai ya comedian?' We still dwell in the past in the times of Aahat that treaded on the popcorn horror. It still has a wide draw with the audience because we all like to laugh and laughter is fading away from our lives and of course, comedy movies sell below the belt humor.