Cartoon Network – People still get the urge to watch cartoons that aired back in the day on Cartoon Network. They were not only entertaining, but also sent out one message or another to the audience.
Growing up, Cartoon Network was my go-to channel for entertainment every day, just like it is for many other children.
Cartoons from Hanna-Barbera, Looney Tunes, Warner Bros. and Fleischer Studios/Famous Studios, to name a few, kept us thoroughly entertained.
Time changed and we grew old.
They say that cartoons are a thing of the past when people grow older. Bullshit!
I still get the urge to watch the cartoons that I loved back in the day. The problem is – Cartoon Network does not telecast them anymore.
Although I am not a hater of anime cartoons, don't you think that there's too much of them these days?
I say bring back the old animated programmes that were not only entertaining, but also sent out one message or another to the audience. Let's check out that list –
Courage the Cowardly Dog
This American horror-comedy cartoon was telecasted in India in the 2000's. (I was 13 by then and yes, I did like watching cartoons). The television series follows 'Courage', a dog and the lead character of the show. This easily frightened canine lives in a farmhouse with Muriel and Eustace Bagge, its owners. The family frequently encounters demons, monsters and aliens, among others, instances where Courage emerges triumphant every time.
Dexter's Laboratory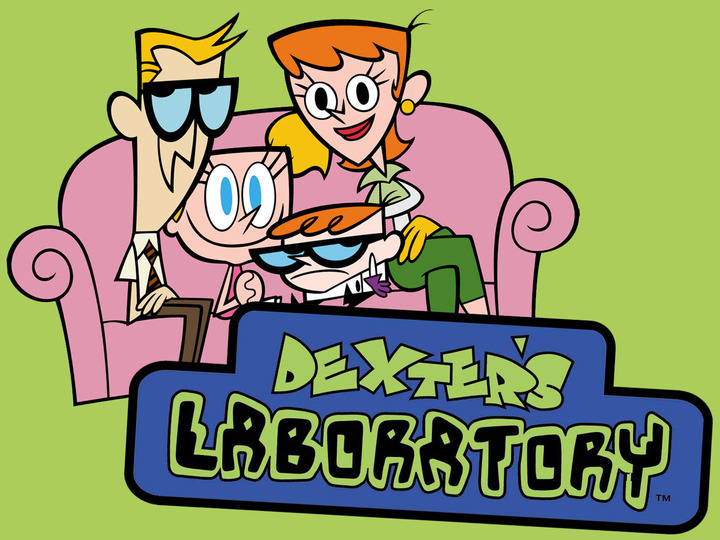 If you loved science (…or still do), this cartoon was especially for you. It aired on Cartoon Network in India in 1999 and received great reception. The series includes a boy-genius, Dexter, who has a secret lab inside his home, which comprises his variety of amazing inventions. The show also contains other characters like Dee Dee, Dexter's sister, who despite his attempts, manages to get access to his laboratory.
Johnny Bravo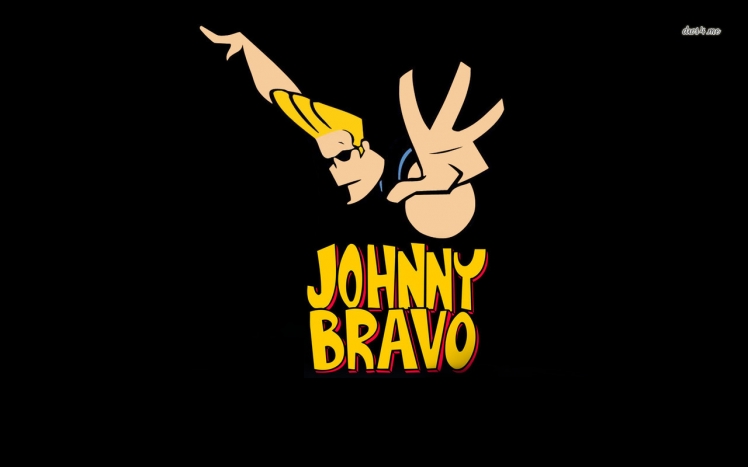 Although we only watched this show to see Johnny get beat up by women, we did not actually grasp the programme's concept. Popularised as being a woman-chaser, the lead character sported the pompadour hairstyle, had muscular beefcake body and an Elvis Presley-like voice. Cartoon Network also made a television movie by the name Johnny Bravo goes to Bollywood, which was aired in India in 2009.
Jonny Quest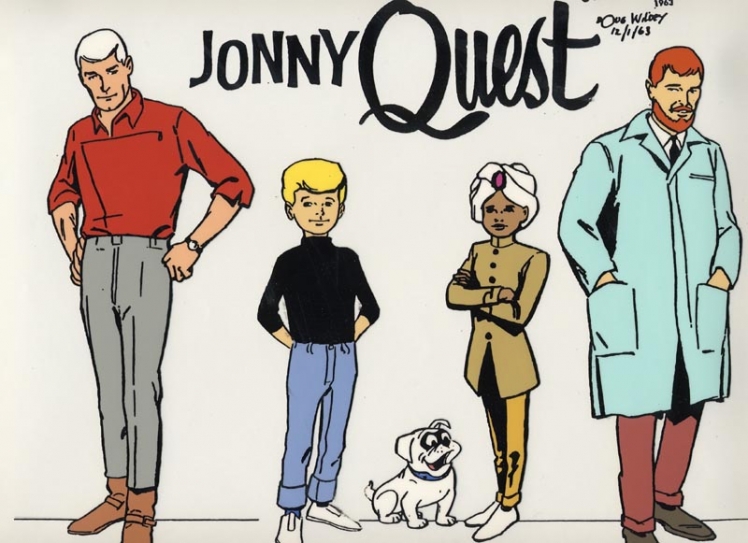 Jonny Quest was nothing like Johnny Bravo, as this was a science fiction adventure series. The lead character, a boy named Jonny, along with his scientist father, embarked on extraordinary adventures. Hanna-Barbera had never made an action-based adventure show before this one. After running for one season, its continuation series 'The Real Adventures of Jonny Quest' was produced in the 90's.
The Jetsons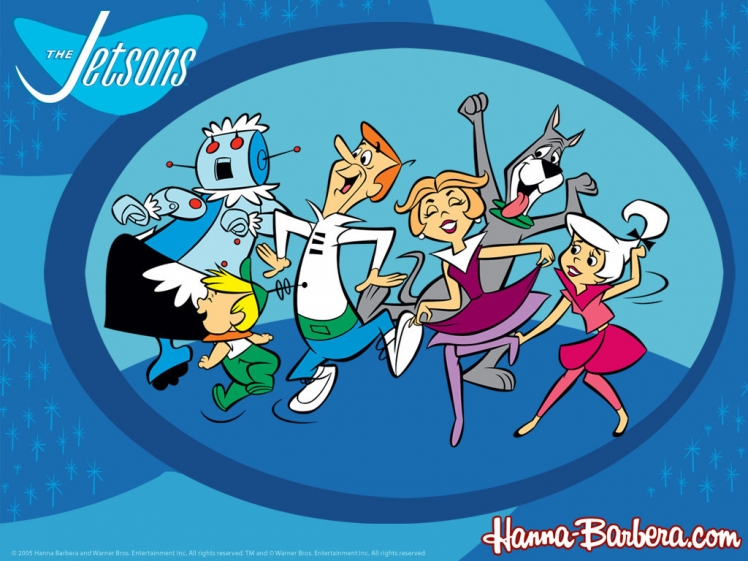 The Jetsons was an animated sitcom that took place in the space. This concept was originated by the Americans in 1962. Yes, you read it right! This show ran for three seasons and focused on the lives of lead characters George Jetson, Jane Jetson, Judy Jetson, Elroy Jetson and Rosie, the household robot, to name a few. Aired in India in the 1990's, the series was an instant hit.
The Flintstones
Where The Jetsons portrayed a futuristic world, The Flintstones was a contrast on all ends. It took us back to the Stone Age, at the same time addressing the everyday concerns of families. For three decades from its launch in America, it was the most financially successful network animated franchise. The Indian audience loved it too.
Captain Planet and the Planeteers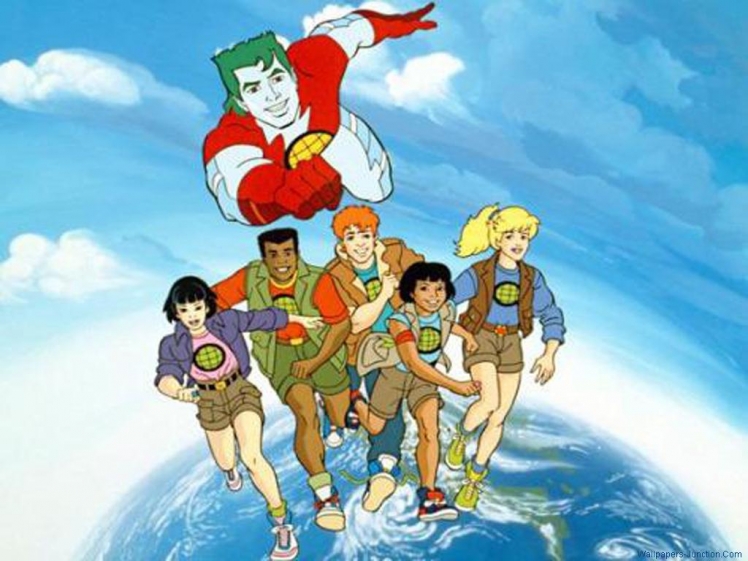 Although there weren't too many environmentalist issues back in the 90's, this show decided to address the audience about pollution (water and air). Holding the titular position was Captain Planet, who emerged only after the five Planeteers summoned him, thanks to their rings, which represented different elements. Who can forget the catchphrase, "The Power is Yours!" and "By your powers combined, I am Captain Planet."
Scooby-Doo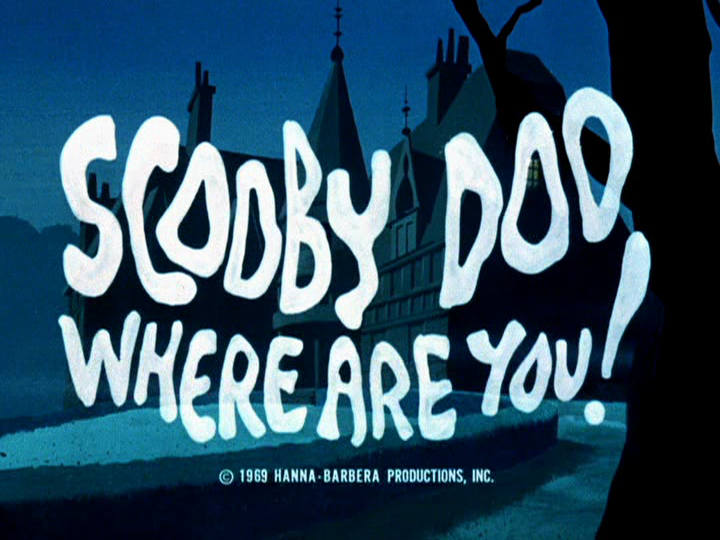 Scooby-Doo has different variants with 'Scooby-Doo Where Are You!' being the original series. The show followed four teenagers and a talking brown Great Dane, Scooby Doo. The gang solved mysteries that usually involved 'supernatural' entities. This show sent one of the best messages, now that I think of it – that the real monsters are humans.
I do not oppose to the shows that Cartoon Network telecasts these days.
However, I do believe that they have too much anime and action going on. Can this be healthy for children? You tell me.