Why Ariana Grande Wear Ponytail – "Don't need permission"
Made my decision to test the limits
"Cause it's my business, God as my witness
Oh yes, you guessed the song – it is "Dangerous Woman" by Ariana Grande. Ariana Grande is cute, do you agree? You do, right? She's cute, gorgeous and also, her music is amazing. Her songs "Side To Side", "Problem", "One Last Time", "Into You", and many more are hit and obviously very popular. Oh and who can forget her dance moves? They're killer.
Am I forgetting something? Oh yes, it's her iconic ponytail. You know, Ariana Grande is FAMOUS and her signature ponytail has managed to grab eyeballs too. In an interview, even Ariana Grande said that it was surprising when people started talking about her ponytail. Now that I'm talking about it, you know, I always used to think "why does she wear it all the time?" I mean, in her music videos, stage shows etc, her ponytail is like everywhere….I'm sure that at one point, you must've thought about the same thing.
You know what; I was so desperate to know about it that I FINALLY did my research. I know the reason now and I want you to know it too.
Why Ariana Grande Wear Ponytail – Back in the past, many Ariana Grande FANS were upset that she's always wearing the same style and it's totally boring etc. So, Ariana Grande decided to reveal the reason behind it. According to her, "AFTER 4 years of dying hair red to play Cat on "Victorious and Sam & Cat" her tresses were completely destroyed."
"I had to bleach my hair and dye it red every other week for the first four years of playing Cat," she shares explained in a long Instagram post last year. "I wear extensions but I wear it in a ponytail because my actual hair is so broken that it looks absolutely ratchet and absurd when I let it down." A wig is always a good option, right? But according to the singer, wigs never looked right so she never she went with it. In her words "I tried wigs, they looked RIDICULOUS. I tried a weave, and literally wanted to rip my scalp off."
Not just that; she knew that her FANS are annoyed to see her in the same style, but she confessed that she was annoyed as much as her FANS. To put an end, here's what she said, "So as annoying as it is for y'all to have to look at the same hairstyle all the time, it's all that works for now (and I'm comfortable for the first time in years) and trust me, it's even more difficult for me to have to wait forever for my natural hair to grow back and to have to wear more fake hair than every drag queen on earth combined. So PLEASE gimme a break about the hair (or just don't look at me lol). IT'S JUST HAIR AFTER ALL."
Here's her latest picture – show some love on Instagram by liking it if you want to.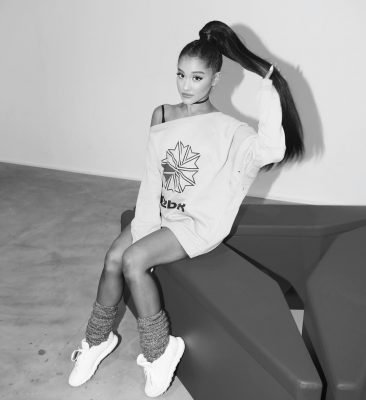 That's her natural curly hair – She's looking cuter, right?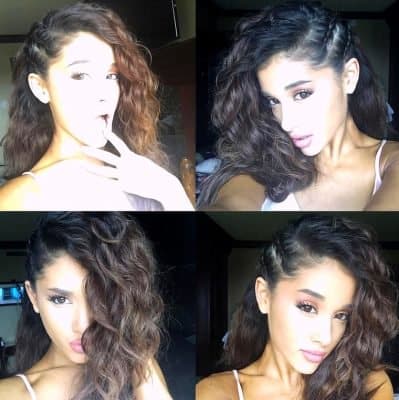 Here's another one – SELFIE!! Yeah, back to the ponytail.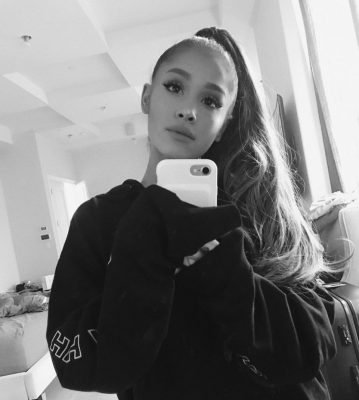 This is the reason why Ariana Grande wear ponytail all the time. 
Ariana Grande FANS out there – Do you have anything to say?