Hair Piercing are certainly the new hair accessory.
Hair piercing might sound a little confusing or even weird at first; but trust me once you see the styling of piercing with hair braids it will surely leave you impressed.
At first, do you love having hair braids? Well, if yes then why leave it simple. Because, there's this amazing trend taking over the Instagram nowadays and we don't want you to miss it.
The big new hair craze called hair piercing makes your hair look even more stylish and attractive. And, I'm pretty sure it will leave eagerness in you to rock that style. (Wink!)
The Brilliant British duo Jessy and Taiba are the one who are killing it with their hair styling talent. The pictures from their Instagram account "Keash Braids" prove that they are an astounding and clever braiding stylist.
This cool hair piercing trend will definitely leave you curious until you try 'em out; but till then take a look at these pleasing pictures:-
Hair Rings with a star and heart shape gives a charming look altogether…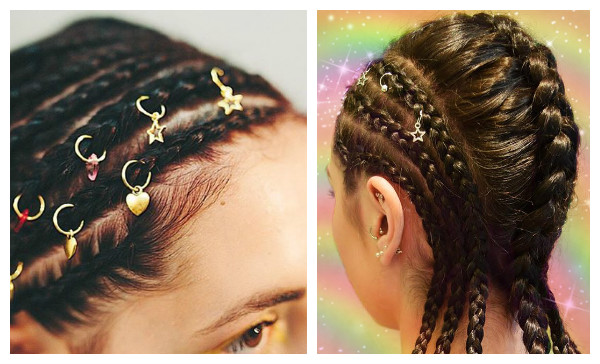 2. Simple hair rings with a pearl attached and also the glittering is looking so wonderful…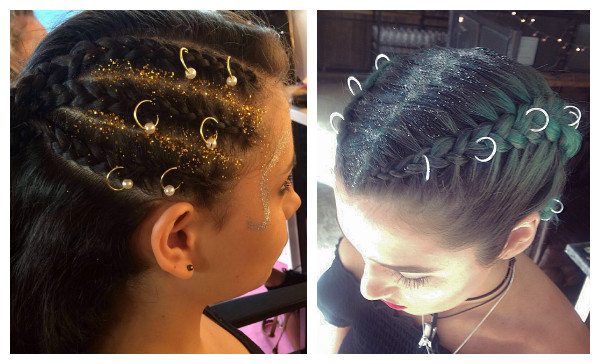 3. The hair style plus hair rings in it is giving a stunning look…Don't you think so?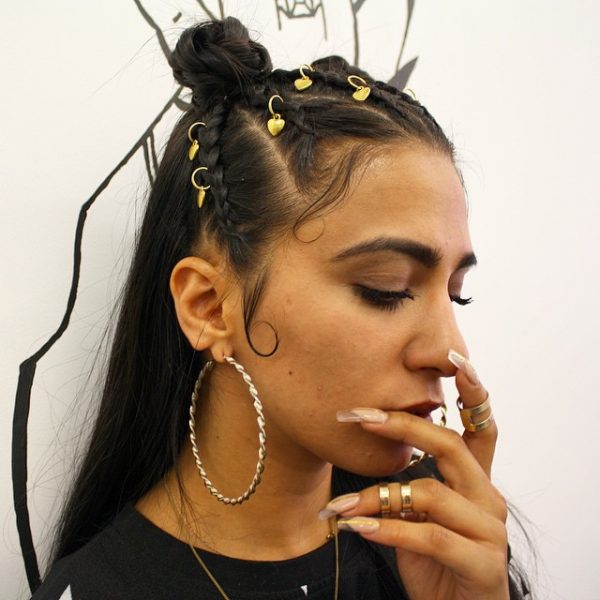 4. And, hair rings are surely adding charms to make it cool…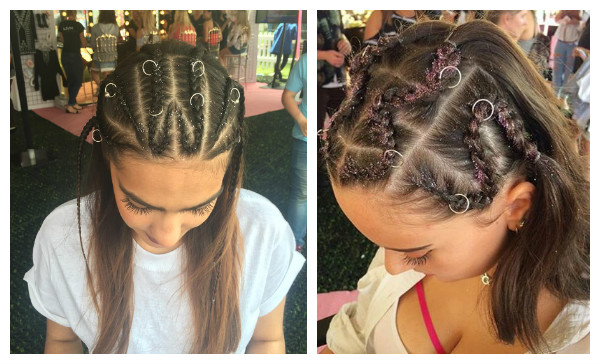 Well, even our Hollywood celebrities were seen rocking this stylish look …Check 'em out:-
5. The Voice judge Christina Aguilera rocked this style with heavy hair rings and as you can see she looked beautiful…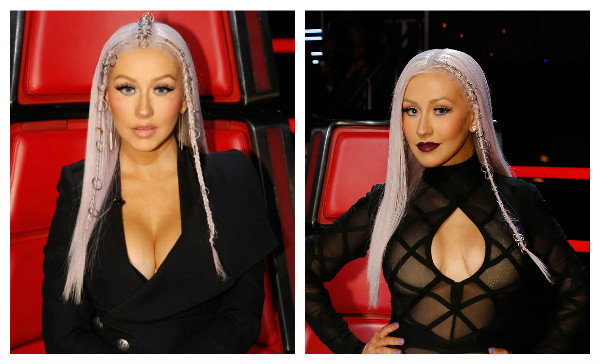 6. The pretty Canadian actress Shay Mitchell styled her hair piercing look in a top bun…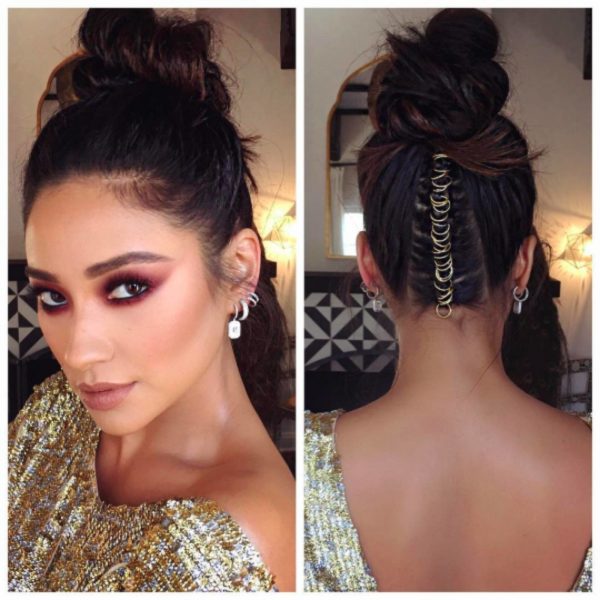 7. Pop star Rita Ora added small hairs charms to complete her edgy look whereas Ariana Grande chose to rock 'em with her high pony tail…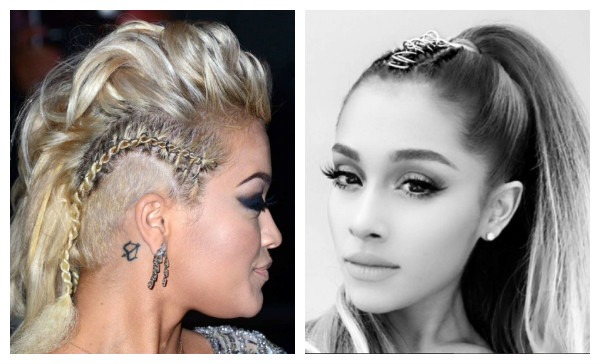 So Ladies, which one are you willing to rock with your braids?Do comments below.