Selena Gomez gave a remarkable reaction to Justin Bieber's new ad campaign for Calvin Klien's underwear and jeans. She does love him still even though he is not good for her heart!
Selena Gomez and Justin Bieber are no longer a couple; for now that is!
But that doesn't mean that Selena should close her eyes and not get affected by Justin being all around her flashing his stylish premium underwear, not to mention his chiselled physique!
Does it sound like a Hollywood plot or something?
Well, it is from Hollywood indeed, however it is as real as it gets.
Selena's love for Justin is very well known and in fact her latest single, Heart Wants What It Wants is also based on their now-on-now-off love story. She has been extremely vocal about her feelings for Justin, but somewhere has accepted the fact that both of them don't have a future together!
She agreed that her love and respect for Justin will forever be there, but it is not possible to stay together as a couple.
Now imagine a situation where a girl is trying to move on from a bad relationship and suddenly wherever she goes, she finds these huge hoardings, posters and ads of her ex-lover popping out, looking at her, flashing his Calvin Klien undies and jeans!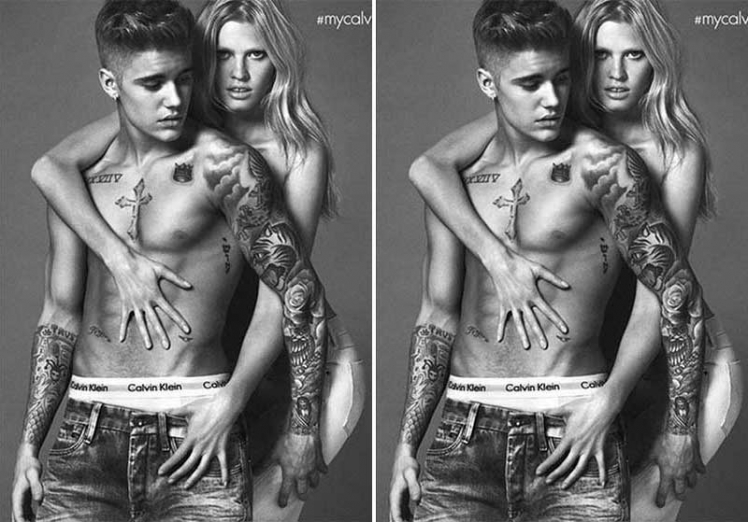 How is she expected to ignore all the love she has for him if he is standing right in front of him in his bare six-pack body looking so seductively at her?
That can only entice her to go back to him which she doesn't want to do!
Such a cruel world, right?
That's what her publicist meant when she said that it is very difficult for Selena to move on with Justin sneaking up on her all over the bloody town!
Guess that's why Selena has decided that she will fill the void in her life by starting her family and becoming a mom! Now stop, don't think what you are thinking, she is not having another guy to just become the dad of her child. All she is planning is to adopt a baby and pour out her love to the kid. Isn't it sweet?
Well, she can also have her own child if we go by the latest development in her life. Reportedly, she was seen getting cosy with a footballer, Hoffenheim midfielder, Sejad Salihovic in Dubai where both were spotted celebrating the New Year party.
Pretty interesting and confusing too!
If we have to summarise, her love for Justin is eternal, she wants to adopt a child to move on from heart-break and also likes a footballer! Wow! How can someone make life so complicated and not know what he or she wants?
Well, hope she finally is able to decide what she wants and acts on it instead of being all over the place.
Professionally, her new single is damn good! So at least something good is happening for her. Hope it lasts!