Queen Victoria – Two Muslim men were sent to Britain to serve Queen Victoria in June 1887.
One of whom was Abdul Karim and the other is Buksh and both of them was sent as Table Servant. Abdul Karim, however, gets into higher positions and opposition from other households which made the story curious for everyone.
Abdul and Queen Victoria
Queen has always been a motherly figure for him and soon after his stay, he learnt English. Also, told the queen that in India he was in the position of Clerk and thus being a table servant is beneath his self-respect. Thereafter, he became munshi and journey to being a confidante of Queen is noticed. Queen Victoria often mention him in her letters and appraise him of being trustworthy, intelligent and useful. She started taking Urdu lessons from him and also talk about politics and other intellectual discussions. Queen have defended Abdul in many occasions when he was being ill-treated by other households, other country or even the government by giving a servant chair even after he was promoted.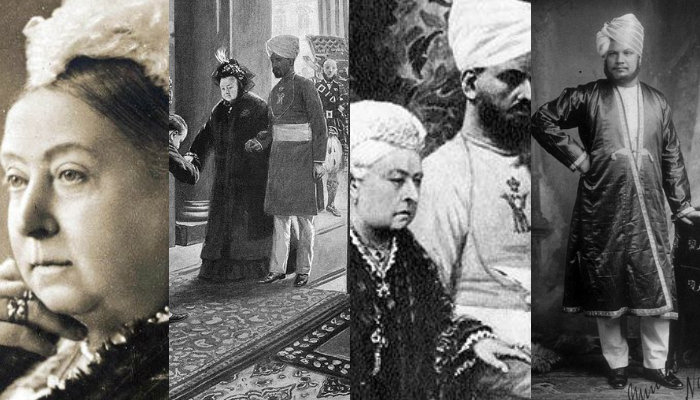 Abdul and Other Servants
They are being jealous of his popularity and closeness with the Queen. The conflicts got to the point when all of the servants write a letter to the Queen that if Abdul would be present in the celebration, they all would resign. Abdul being an opportunist very well know of this friction and confronted everything just for the sake of getting more opportunities. Due to this, other white households want to get rid of this queerness and wanted all of the Indian servants to be called off. However, Queen looked at this situation as racist and called it shameful.
In her last fourteen years of life, Queen has seen Abdul as someone she can trust and Abdul has the freedom to read all the letters addressed to the Queen. Abdul was more of like a companion who would judge you for your position but just as a human being and someone at her position would obviously love the company like this was.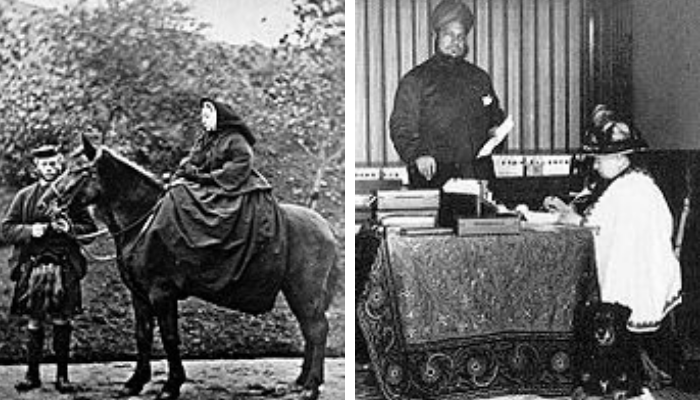 Abdul and other White Positions
The Viceroy appointed in India also bothered Karim's appointment as he was getting letters from the Queen asking favours for Abdul. Favours like he should be granted land which is supposed to be awarded only to the soldiers did exceptionally well in their career. Other favours were giving pension to Abdul's father or when they tried to spy Abdul, Queen wanted the officials to sent an apology letter to him. He was being spied as the British official believe that he is passing the information to the amir of Afghanistan. He did not find guilty at all. On one hand, he was being suspected to be a spy and on the other hand, some officials just pinned him as a stupid man. Lord Elgin once sent a letter to Queen explaining his concern about Karim and also addressed him as some pet dog.
It is believed that it is just the insecurities of white people in positions that at this time, they do not even want to recognize Karim as someone important and leave no chance to make him feel not respected. Karim was actually becoming more furious due to these actions but continue to behave as calm as possible. He sometimes advertised without seeking permission and wanted everybody to respect him. Therefore, he asked for the position of Nawab but instead, he gets to be a Commander of the order(CVO).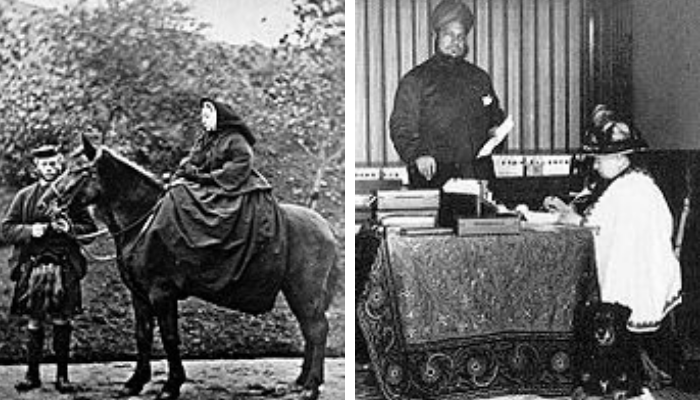 Last few years of Queen Victoria
She was even suggested to keep distance from Karim as it is questioning her sanity.
It never revealed that there was any romantic affair between the two. However, it has been suspected that there was. She died on June 1901 and soon after her rituals, Abdul was dismissed from all of his responsibilities and was sent back to India. He came to India with some of the letters and Photographs which he should not. Some of the letters made public after his death. The diary that Queen maintained was burned after her youngest daughter Princess Beatrice transcribed it.
Abdul lived in Agra till Independence and then went to Karachi, Pakistan. All of his lands in India were given to immigrants of Pakistan and some to build a hospital.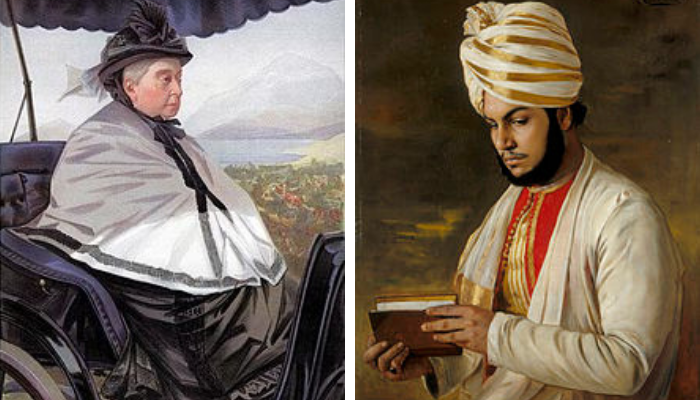 The journey of Karim is interesting and yet sad because, in the end, he achieved nothing. He did not gain any respect except being a Queen's favourite nor he was personified what he wanted to be. This is more like an employee who suddenly joins and tries to be more than what he deserves. Obviously, there would be conflict and a rebel behaviour too and that's what happened with Karim. If he wanted, he could solve all these matters by himself by not being too greedy.