Natasha Dalal's Work – Varun Dhawan and Natasha Dalal are the topic of discussion in the B-town industry. No one seems to get away with their "secret romance". As you know, that "Varun Dhawan and Natasha Dalal spotted hand-in-hand at Shahid Kapoor's B'day bash", it created a buzz all over the internet.
Even though Natasha Dalal hates this kind of relationship attention, she's always going to be in the spotlight. Well, her relationship status is the mystery which will remain questionable until they both spill the beans. Get it? So, today, it is only and only about "Natasha Dalal Label". Have you heard about it? If not, then let me tell you that "Natasha is a talented fashion designer". Natasha studied fashion designing at the prestigious Fashion Institute Of Technology, New York. Her work indicates that she has mastered the designing course in a way that understands people's level of comfort with clothing. She launched her own design house – NATASHA DALAL in the year 2013.
She has designed many outfits for celebrities like Alia Bhatt and Soha Ali Khan. Natasha's collection includes trendy dresses; gowns, cocktail outfits, and even bridal wear clothes. She believes in simplicity, and that's what makes her work look so damn amazing and unique.
So, are you ready to check out her stunning designer work? I'm pretty sure that you are. 😉 So, take a look at these outstanding pictures now. I'm in love with it, and I'm sure that you'll fall in love too.
Here is the designer – Natasha Dalal. She is looking damn beautiful in her Cerulean blue and Gold gown.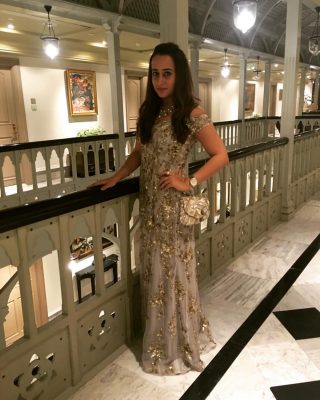 Lace saree with a striped embroidered blouse.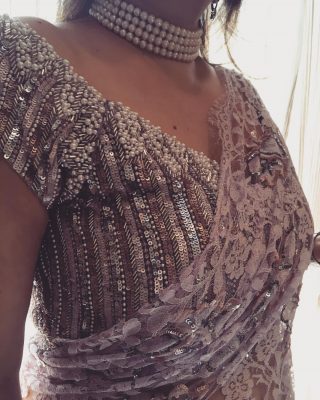 Flowers, Feathers, and Pearls.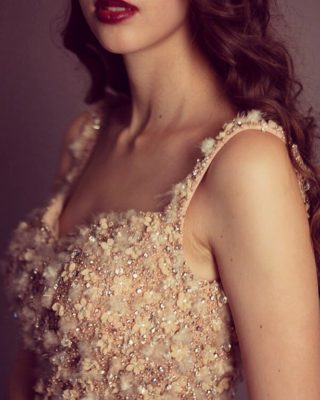 The gowns are simply elegant.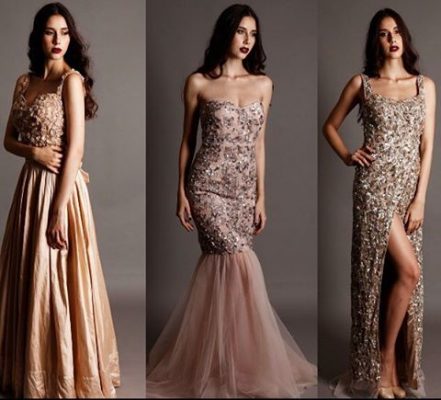 Shades of white!! I'm in love with these lehengas.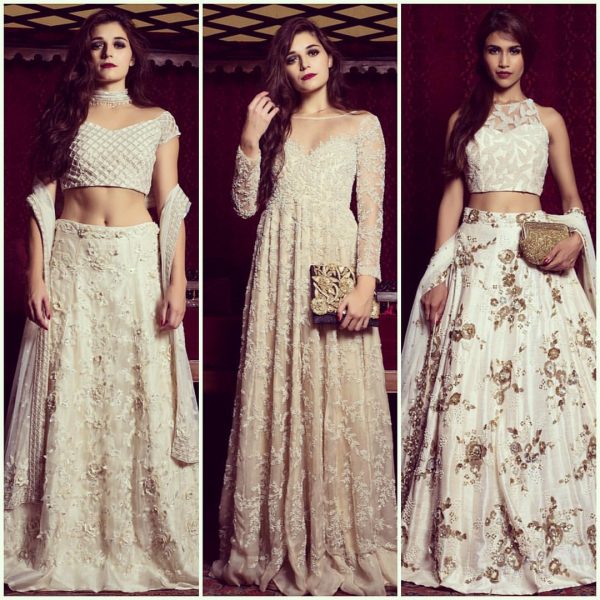 Bold and Bright!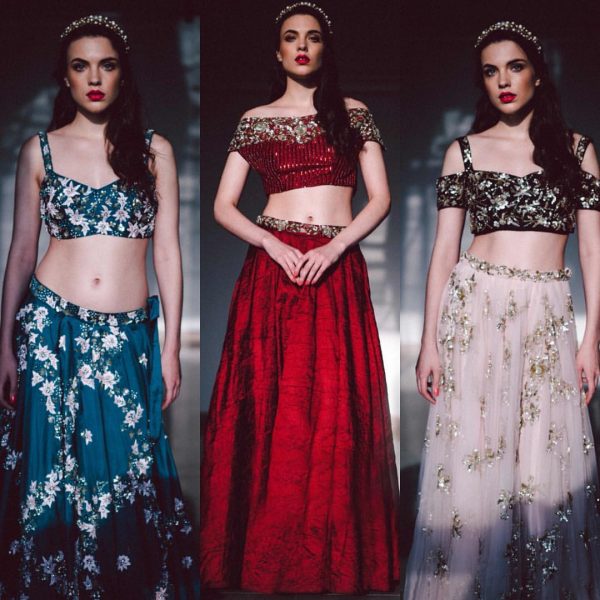 Simplicity at it's best, agree? I know that you will. 😉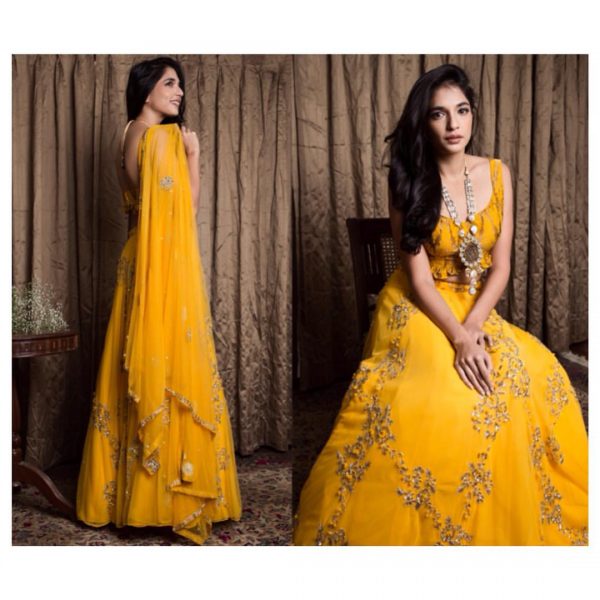 Can you take your eyes off? This one is so eye catchy though.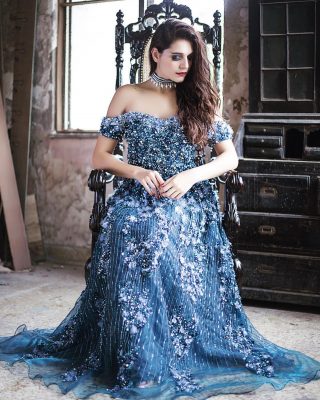 Shades of pink!! Which one is the best? I think that both the outfits are stunning.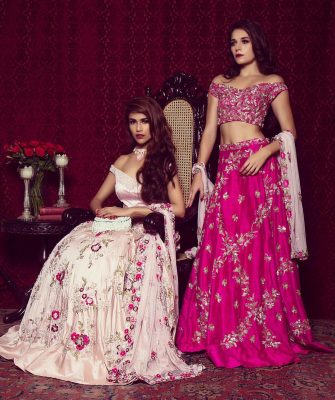 So, what do you have to say about Natasha Dalal's work? Let us know in the comment section below.