Salt In Shampoo – I Know, some of you will be like "Salt in shampoo", REALLY?! You know what; yes it really helps a lot to prevent hair problems. You might also think that "salt in food" is understandable, but in shampoo, why and etc…? Well, the combination might not sound good, but there are people out there who are using this trick and it's working too.
Once you put salt in shampoo, it might not look good, but don't worry because the result is really satisfying. So, you've to stop stressing about how it'll look, because then you'll never try it out. The reason why people put salt in shampoo is because it is truly BENEFICIAL. Common salt in an ingredient that you'll have at home, so no need to go out and buy some chemical related products to fix your hair problems.
Salt is the best ingredient that you can use before showering.
To make it simpler, these are the reasons why you must put a pinch of salt in your shampoo before going to take a shower.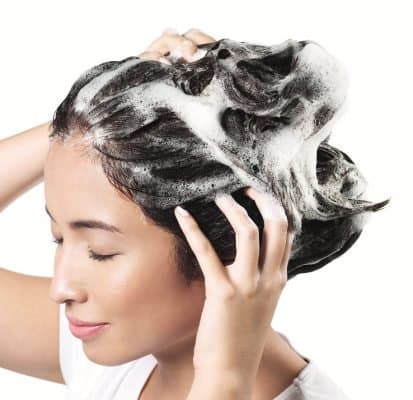 Promotes Hair Growth
Yes, salt in shampoo is used by people who want to boost their hair growth. This trick is also used to stop hair loss. So, if you're having hair loss, then try to use this trick and see the result. All you need to do is, wash your hair and massage the scalp with the sea salt in shampoo thoroughly.
Then, wash your hair again.
Prevents oiliness
Do you have oily hair? Do you want to prevent it? If yes, then start using this trick. Add salt in your shampoo and start massaging your hair and then wash it thoroughly. Salt will remove the oiliness.
Prevents Dandruff
Dandruff is certainly the most irritating and problematic thing, right? People who have dandruff will relate to this. Thus, to get rid of it, you must add salt in your shampoo and you must massage it thoroughly and then wash it.
This trick will work to prevent the dandruff.
Also remember, that salt in shampoo will improve your hair. Salt is much better than the expensive chemical products. Sea salt is highly recommended to use because it is said to be the most beneficial salt.
So, are you going to put salt in shampoo? Share your experience too.